Check out the donut holes that we made and decorated using already prepared pizza dough (which you can purchase in many grocery stores.) I've made these in the past on the stove top using previously frozen pizza dough. However, in the Cake Pops Maker, they cooked up in just 3 minutes and there was very little mess. (As a matter full disclosure, my girls and I did make quite a mess during the decorating portion, but we also had lots of fun!)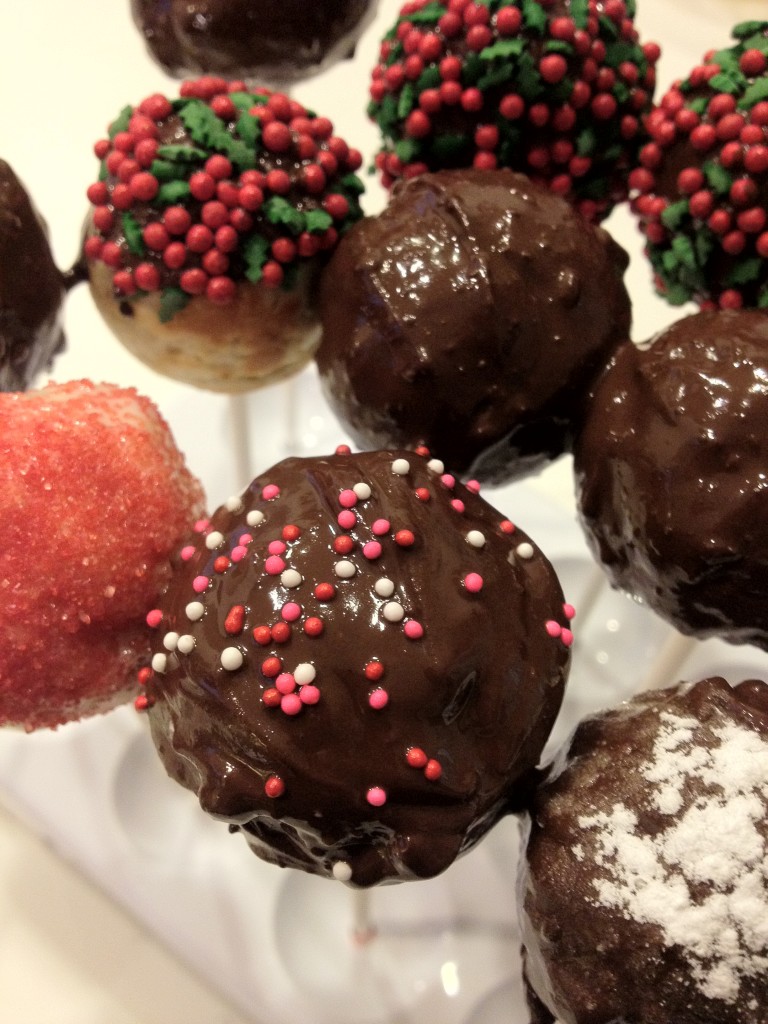 I am typically not a purchaser of single-purpose appliances. My space is limited and I would rather invest in gadgets and appliances that make cooking easier all the time. Well, it turns out that the Babycakes Cake Pops Maker may do just that. In addition to the recipes that come with the machine and that you find online, many ready made products and mixes work well too. So far I've made donut holes, muffin bites and pancake balls. I'm looking forward to experimenting with cookie dough and various types of appetizers. Many of these items can be made ahead, frozen and then quickly cooked in my cool, new gadget.
Read on for the process to make 3 Minute Donut Holes and more tips.

Ingredients:
Pizza dough
Decorations such as chocolate, icing and sprinkles
Directions:
1.  Pull off small pieces of dough (about 1 teaspoon) and form into small balls. Dough to make one regular pizza produced about 3 dozen balls.
Make small round balls from the pizza dough.
2.  Preheat the Cake Pops Maker and place balls in slots when ready. Close lid using a pot holder. Wait about 3 minutes and then check to see if they are done. Dough should be rounded and will be slightly browned. The bottom half will brown faster than the top.
You see some chocolate peeking out of a few donut holes in this batch!
3.  Use a toothpick, skewer or lollipop stick to lift the cooked dough out of the machine.
Ready to decorate.
4.  Have fun decorating. Dredge the balls in chocolate or glaze and then top with sprinkles, if desired.
Other tips and suggestions:
These also make great bread balls. Coat with butter and sprinkle with garlic and/or cheese.
Periodically brush the slots of the Cake Pops Maker with canola oil using a pastry brush to keep the non-stick surface in good condition.
Most pizza dough is egg-free and dairy free…which makes this a terrific allergy-friendly alternative to most store-bought donuts.