Shhhh. I've been very busy assisting the Easter Bunny with vegan chocolate candy recipes. I help out every year because my daughter's basket must be peanut-free, soy-free, egg-free and dairy-free. In exchange, I always get a little extra dark chocolate. 🙂
Below are some tips and inspiration for making home-made candy that is sure to get your creative juices flowing.
Vegan Chocolate Candy Recipes Tips, Tricks and Ideas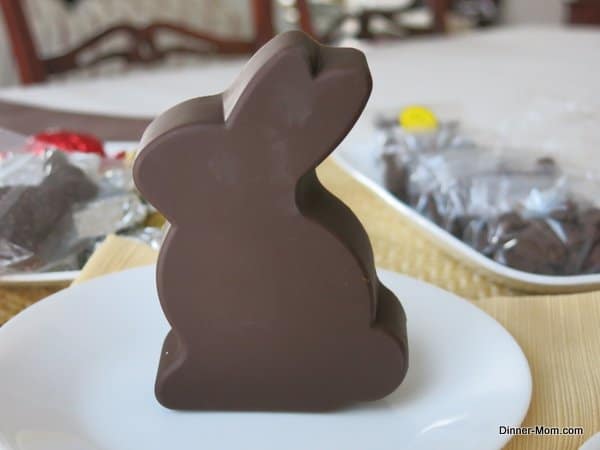 Isn't this bunny gorgeous! I used a silicone mold and Enjoy Life Chocolate Chips. It was sooooo easy.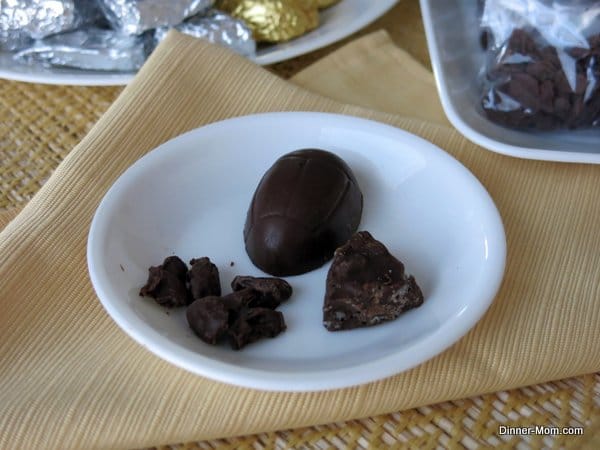 It was only recently that I realized that my sweet daughter had not experienced anything other than pure chocolate. So, I began to experiment.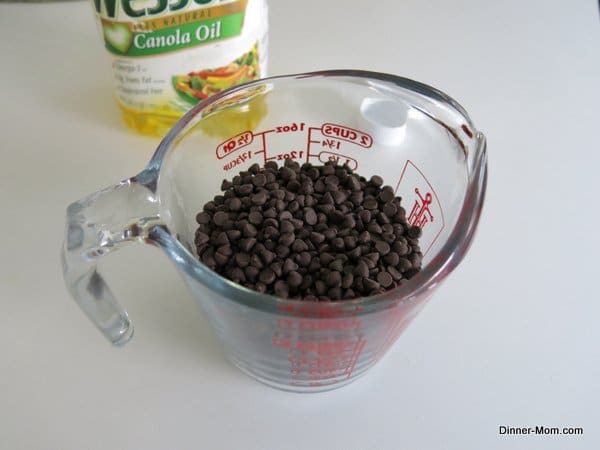 The process always begins with a bag of Enjoy Life Chocolate Chips and a teaspoon of canola oil. This is not a paid endorsement for this product, but it's the only kind we use because it is free of all the allergens we have to watch out for.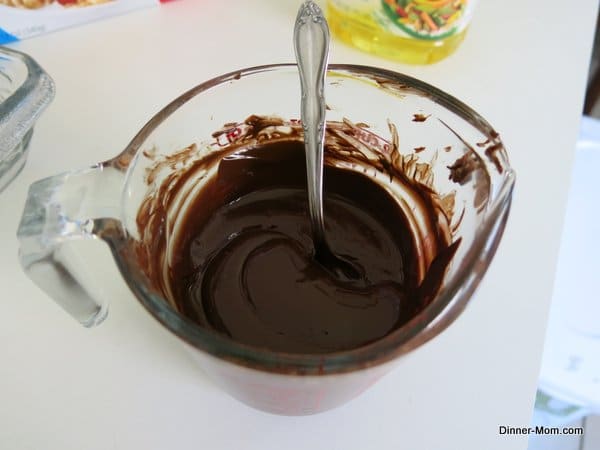 Microwave 1 bag of chips (10 ounce bag) and 1 teaspoon of Canola oil until melted. It doesn't take long. Microwave one minute, stir, and then microwave for about 30 seconds more. Stir well until smooth. Note that Enjoy Life chocolate chips don't have emulsifiers which is why you add the Canola oil.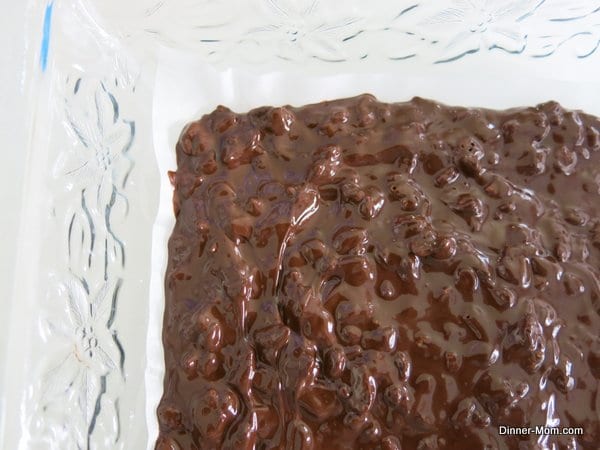 For a Nestle Crunch-type candy, add a half cup plus 2 Tablespoons of rice cereal to the chocolate and stir. Spread the mixture into a pan lined with parchment paper. Refrigerate for about 15 minutes until it hardens.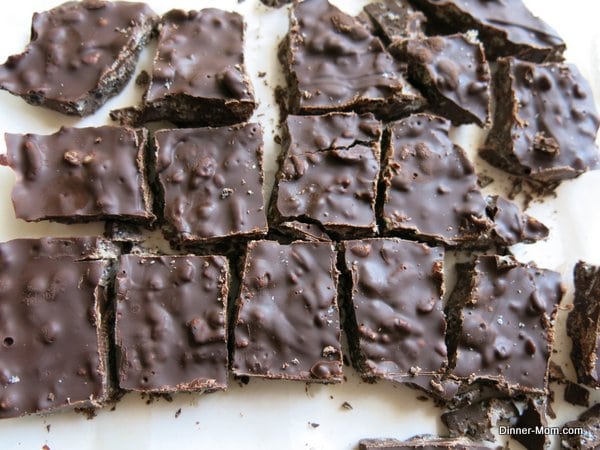 I tried to break it into small squares for a bite-sized bar treats. This is just bark and the process would work with all types of add-ins, such as pretzels, marshmallows, fruit and peppermint.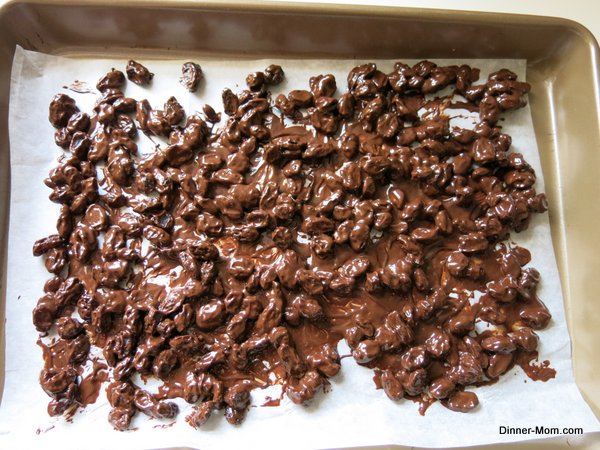 For a Raisinet-type treat, mix the melted chocolate chips with raisins. Refrigerate until the chocolate hardens.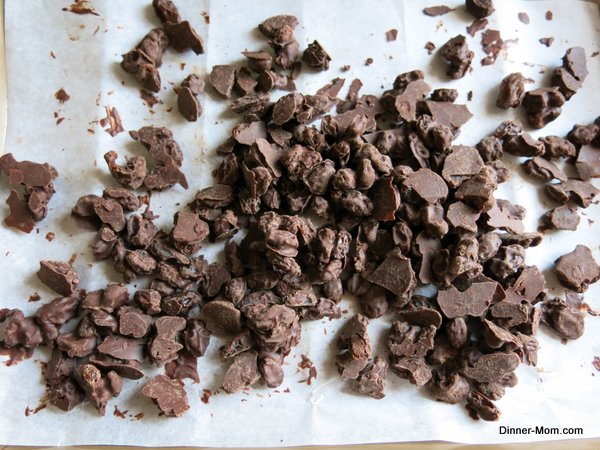 And, then break into tiny pieces.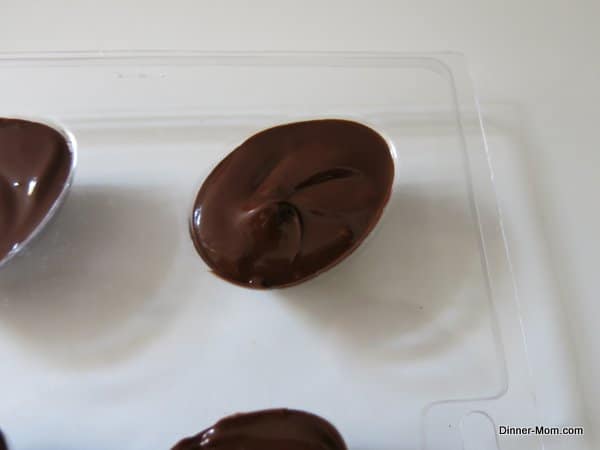 These are the egg molds. Mix some coconut into the chocolate for a Mounds-type candy. A little piece of fruit would also make a nice surprise. It was not necessary to spray or coat the molds with any type of oil.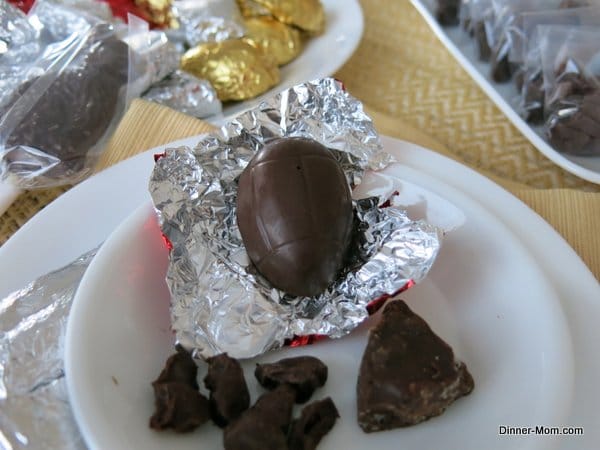 Wrap the candies in aluminum foil and cute plastic bags.
Happy Easter and I hope you enjoy these vegan chocolate candy recipes!