This post may contain affiliate links. As an Amazon Influencer, I earn from qualifying purchases.
Can you freeze cream cheese? Yes! We safely did it at our professional make ahead meal stores. We'll show you how to freeze it at home, thaw it, and make it creamy again once it's defrosted.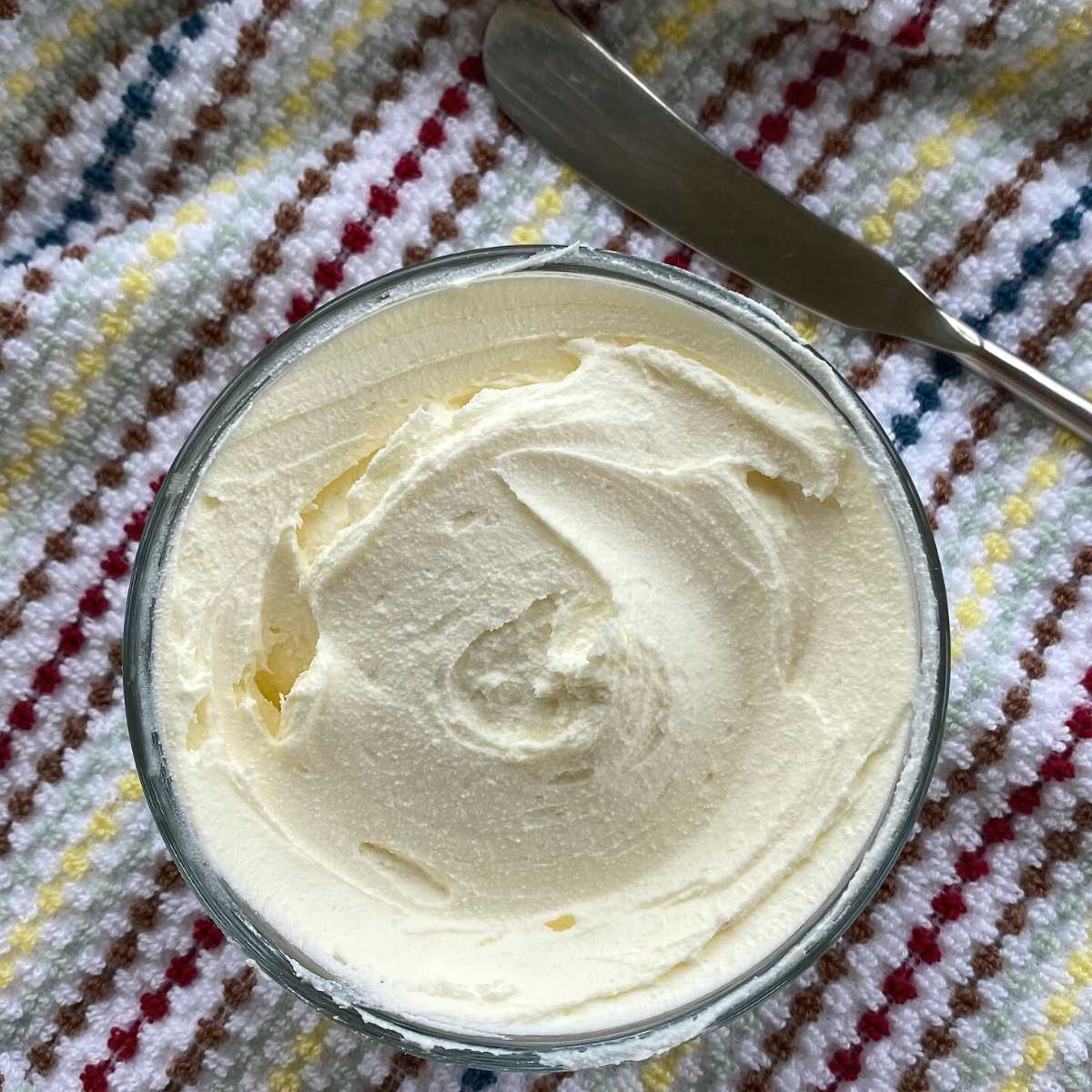 There are many time-saving and budget-friendly reasons to do it which is why you'll find it in our How To Freeze series.
It's in a recipe you just made. Ideal! When it's mixed with other freezer-friendly ingredients, you'll never know the difference.
You bought extra blocks when it was on sale. Smart! Freeze in the original packaging to extend the shelf life. Check out the tips below depending upon how you want to use it.
You have an opened package that's about to expire. We'll show you the best way to preserve it. Freezing doesn't extend the time it's good in the refrigerator though.
You just made a big batch of cream cheese frosting. You can freeze it! It will taste just fine because it was mixed with other ingredients, like sugar.
Jump to:
Does freezing change the taste or texture of cream cheese?
In other words, does it freeze well? It does not change the taste, but the texture becomes grainy and crumbly.
If the cream cheese will melt in a recipe as it cooks, then the texture change won't be noticeable.
However, it will be gritty if you spread it on a bagel or cracker, even after you take the steps outlined below to emulsify it. It will not have the dense, creamy texture that you're used to.
Check out the side by side pictures below to see the difference in a package of Philadelphia cream cheese. The previously frozen one resembles ricotta.
Why does the texture change? Cream cheese has a high water content. The cheese curds become separated as ice crystals form during the freezing and defrosting processes.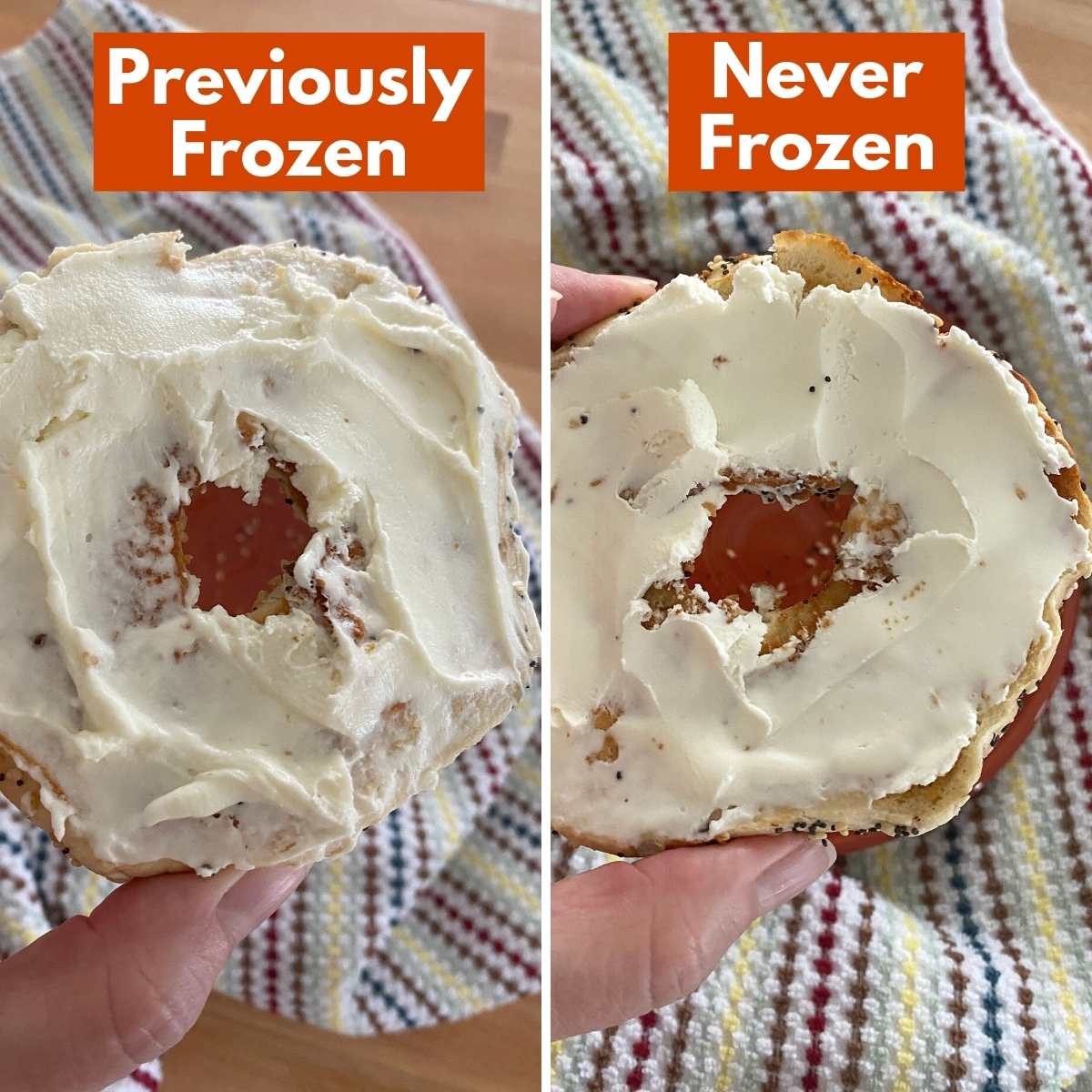 How do you preserve it for freezing?
To prevent freezer burn, wrap the cream cheese block in airtight packaging.
Unopened cream cheese. Don't open it. The original foil packaging inside the card board box is sufficient to preserve it. Just label the box with the date you placed it in the freezer.
Opened cream cheese. If it's still in the original packaging, close the sides tightly. Wrap it a second time in plastic wrap. Finally, put the double-wrapped block in a sealed freezer bag or airtight container, removing as much excess air as possible.
What is freezer burn anyway? Freezer burn occurs when air touches food. You'll notice ice crystals on the surface of the food. As time progresses, the food dehydrates, changes color, and may start to taste differently once thawed. However, it is safe to eat!
How long can you freeze it?
As a general rule, it's best to use frozen products, including cream cheese, within 2 months of freezing. We generally recommend this shorter timeframe because the quality is unlikely to degrade too much, even if the freezer door is opened and closed quite a bit.
However, properly frozen foods in a stable temperature environment of 0° F (-18° C) are safe to eat almost indefinitely. You'll find this guidance and more in the FDA's food safety guidelines.
Note: The freezing process does not extend the unrefrigerated shelf life. If it was past the expiration date when you put it in the freezer, then it will still be out of date when you defrost it.
How do you defrost it?
Remove frozen cream cheese directly from the freezer to the refrigerator and allow it to thaw naturally overnight. A standard block of cream cheese takes several hours to defrost in the refrigerator.
Avoid the urge to place it on the counter to defrost because that's how bacteria and food poisoning situations arise!
How do you make frozen cream cheese creamy again?
Once the block of cream cheese has thawed, use a fork or hand mixer to stir or whip and bring it to a smooth, creamy consistency. However, it won't be exactly the same as cream cheese that was never frozen in the first place.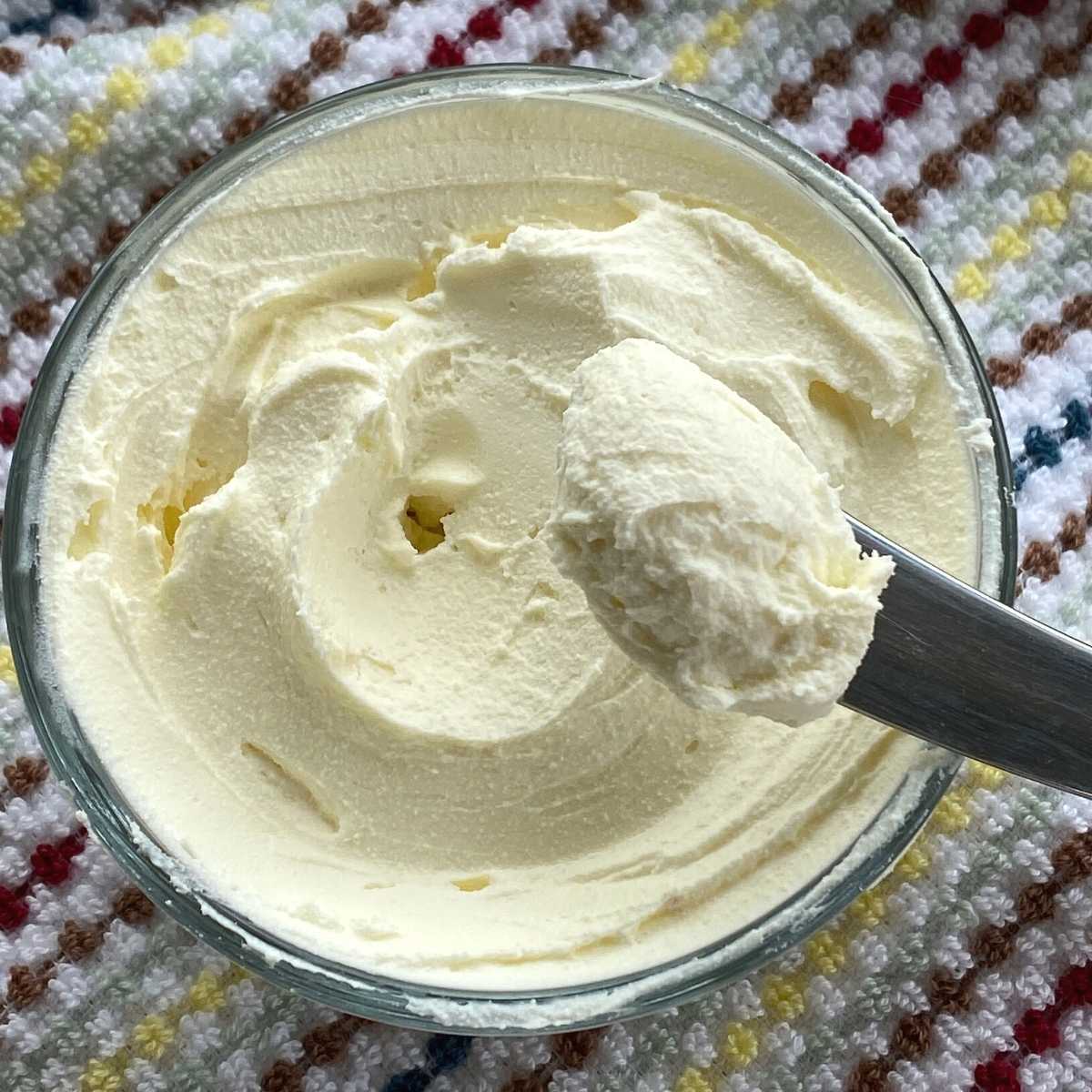 Honestly, I had no problem enjoying it on the bagel pictured above! However, I would never use it in a beloved homemade cheesecake. It's just not worth it!
Another option is to warm it in the microwave. Place the cream cheese in a microwave safe bowl. Heat on high for about 10 seconds. Stir, and repeat at short, 10 second intervals, until creamed together and smooth.
Tip: Once refrigerated again for several hours, the consistency firms up even more.
What can you make with cream cheese that has been frozen?
You can make just about anything that you would make with a block of cream cheese that has not been frozen. Here are some ideas:
Baked casseroles and dishes, like macaroni and cheese
Mixed with other ingredients, like spinach, and stuffed into something, like chicken.
Soups
Baked desserts where, such as cookies or pound cake.
Baked Dips
More Popular Freezer Guides
Did you find this article helpful? Please give it 5 stars! ★★★★★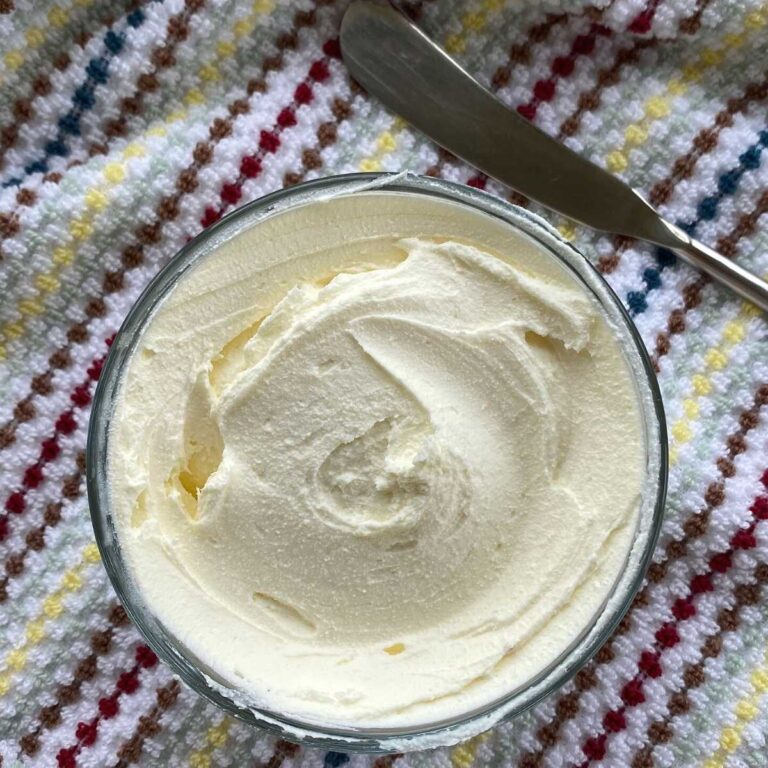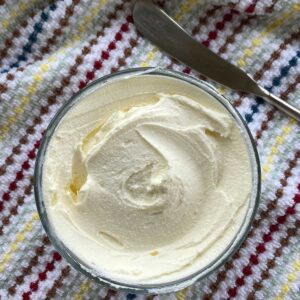 How to Freeze Cream Cheese
Follow these easy steps to freeze cream cheese, defrost it and make it creamy again.
Print
Pin
Rate
Instructions
Unopened Package of Cream Cheese
Leave all packaging in place. Label and store in the freezer unopened. You don't need to take it out of the cardboard box.
Opened Package of Cream Cheese
Keep opened cream cheese in the original aluminum wrapper and then encase in plastic wrap.

Place wrapped cream cheese in plastic bag, removing excess air when closing, and label.
To Defrost
Leave cream cheese in packaging in the refrigerator for at least 2 hours or overnight. Do not defrost on the counter.
To Make it Creamy Again
Place defrosted cream cheese in a bowl and whisk with a fork by hand or with beaters for about a minute or until smooth.

Alternatively, place in a microwave-safe bowl. Microwave on high for 10 seconds, stir, and repeat until desired consistency is reached.
Grab 5 Low-Carb Sauces
And Get More Tips for a Healthy Kitchen JOIN HERE
Nutritional and Food Safety Disclaimer