Chocolate doesn't need to be a guilty pleasure. We've rounded up an array of Healthy Chocolate Dessert Recipes for your indulging pleasure.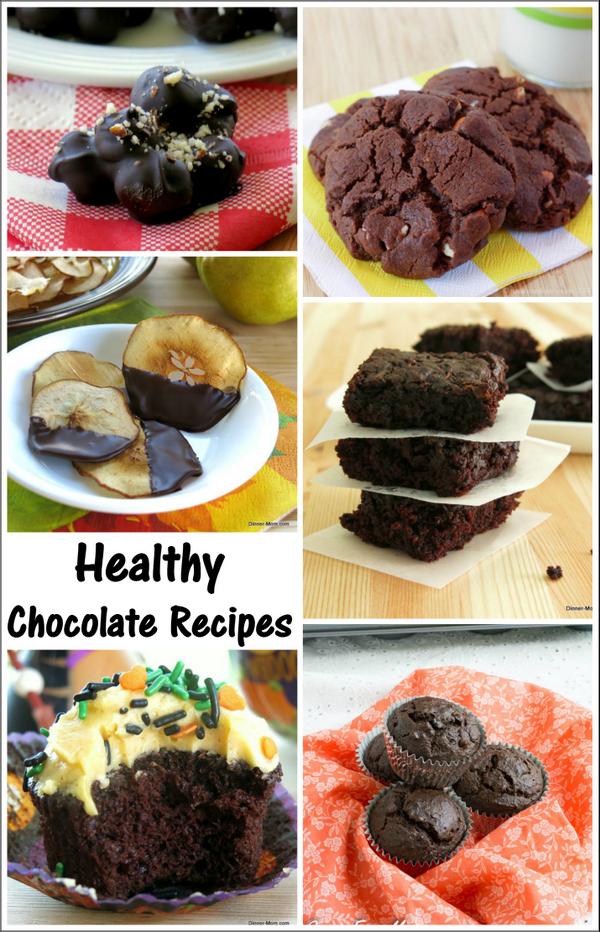 One of the great things about food blogging is that I peruse recipes ALL THE TIME! I learn things. I take notes (or at least pin it to my Pinterest boards.)
And, I experiment…on my very receptive family.
I'm not a nutritionist and I don't play one on TV either. But, these recipes are a little healthier, don't sacrifice taste, will wow the crowd and will satisfy even the fiercest sweet tooth!
Healthy Chocolate Dessert Recipes – Tips and Tricks
Tip #1 Fruit and Chocolate
In my book, if there is fruit involved, you're on the right track. Dark chocolate + Fruit = The Perfect Dessert. The darker the chocolate the better.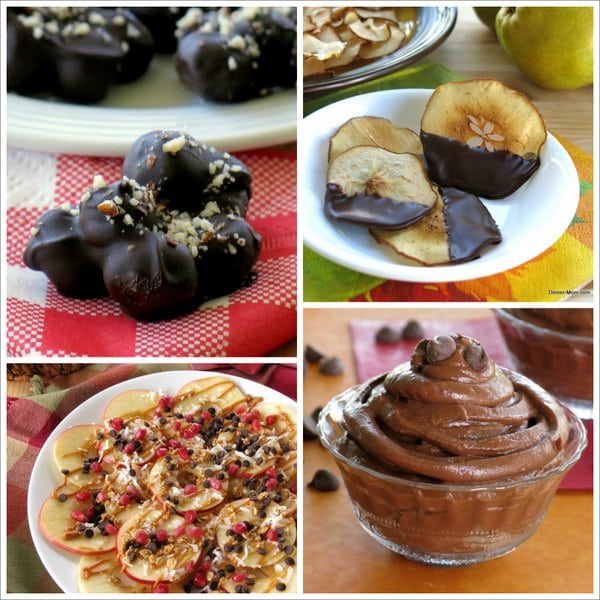 These recipes from The Dinner-Mom site were developed with this philosophy in mind.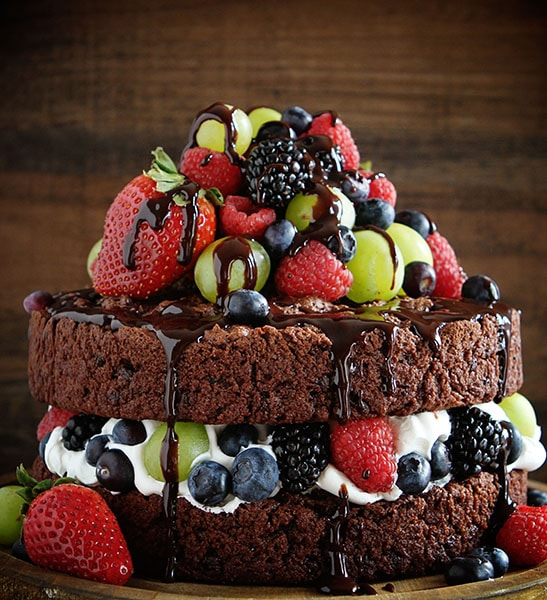 Skinny Chocolate Cake by I am Baker. This picture renders me speechless.
Other healthy chocolate dessert recipes that star fruit from around the web.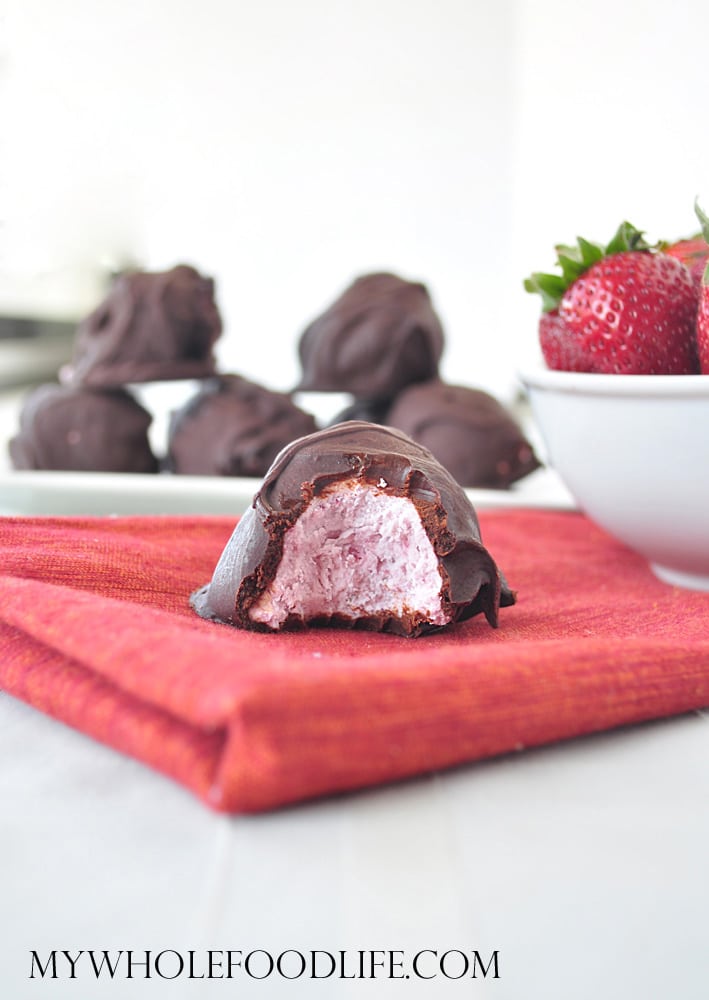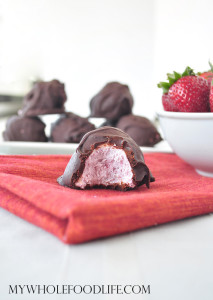 Strawberry Creme Truffles by My Whole Food Life
Tip #2 Sneak in the Good Stuff
I am not above trickery. In fact, I love it! It's so easy to sneak in the healthiest of ingredients in a chocolate treat and no one is the wiser. Can you guess which of these has zucchini? pumpkin? chick peas?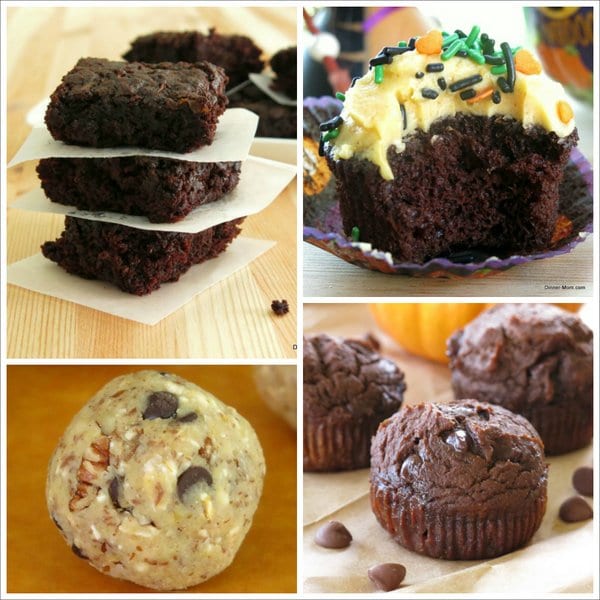 Some of my favorite chocolate healthy dessert recipes that are stealthy healthy:
Tip #3 Whole Grains or No Grains
I'm a big fan of Whole Wheat Pastry Flour. Quinoa, almond flour, coconut flour plus so many more gluten-free and low-carb options abound. I'm in the process of updating my cookie recipes. In the meantime…check out these beauties.
Healthier Oatmeal Dark Chocolate Bars by A Mindful Mom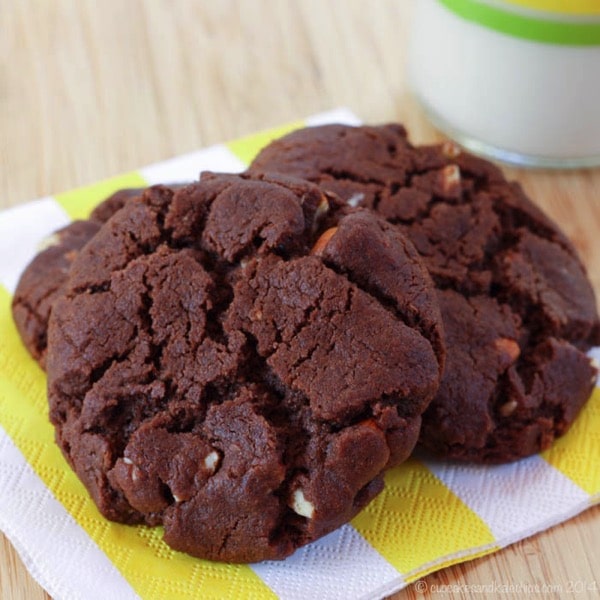 Flourless Chocolate Almond Cookies by Cupcakes & Kale Chips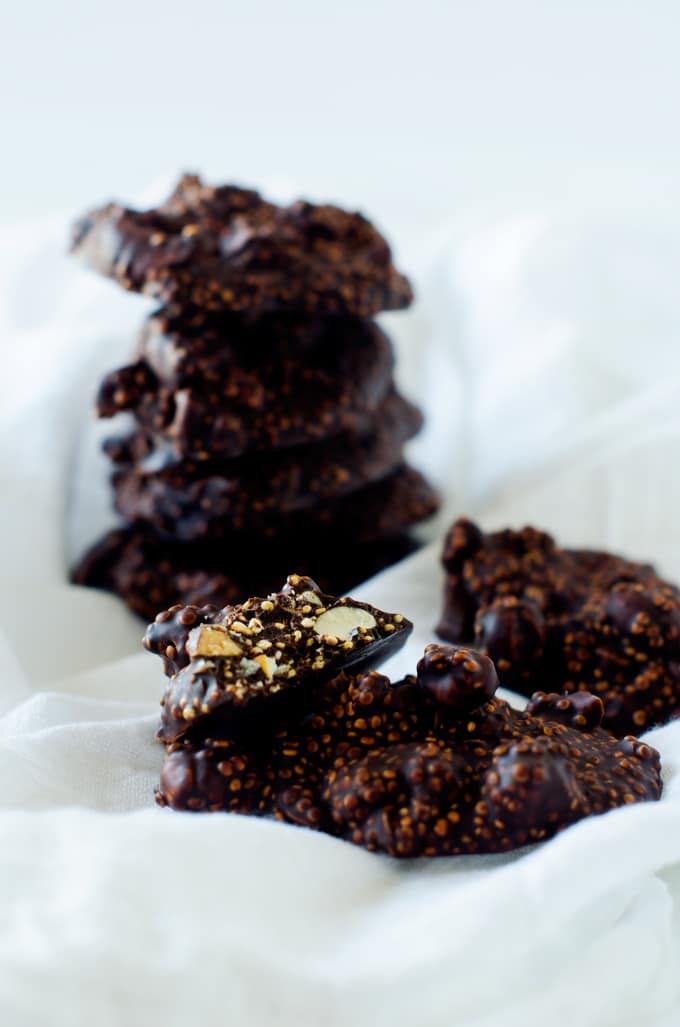 Tip #4 Bump up the Protein
When I add protein, it's usually from Greek Yogurt, nuts or egg. But, I'm super excited to try protein powder. Here are some healthy chocolate dessert recipes that boast a generous portion of protein that recently caught my eye.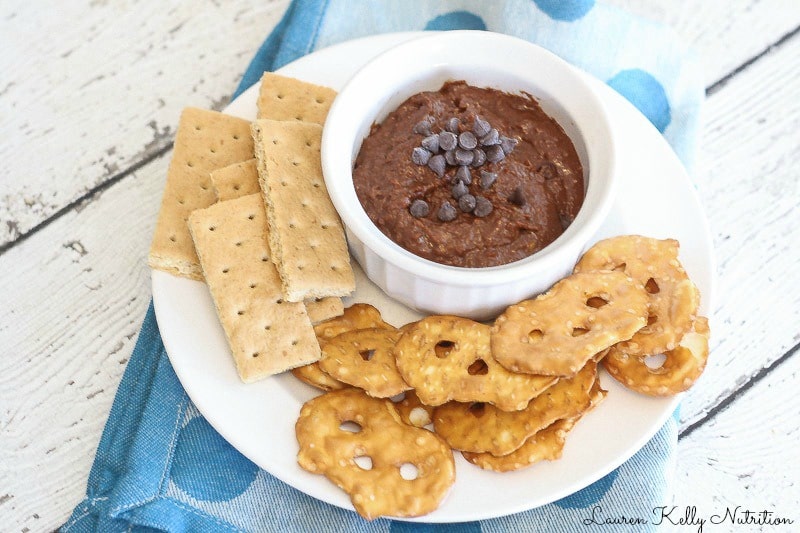 Healthy Chocolate Cookie Dough Dip by Lauren Kelly Nutrition
One Minute Tiramisu Cake by Big Man's World
Chocolate Protein Power Muffins by Amy's Cooking Adventures
Tip #5 Cut Down on Sugar
I often use a half sugar/half pure Stevia blend to sweeten things. If a recipe calls for 1 cup of sugar, I end up using 1/2 cup of the blend Some of my favorite bloggers have recipes sweetened entirely with dates or raw honey or stevia sweeteners.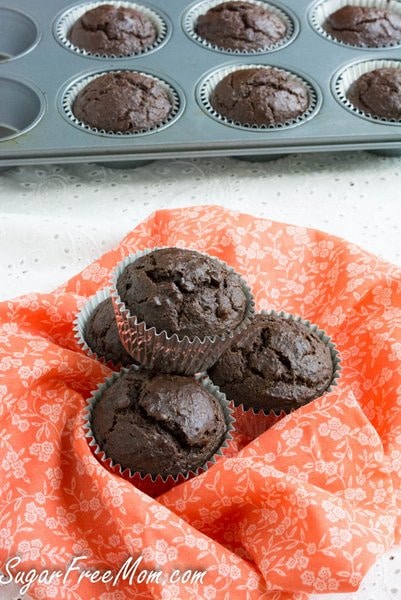 Sugar Free Dairy Free Chocolate Muffins by Sugar Free Mom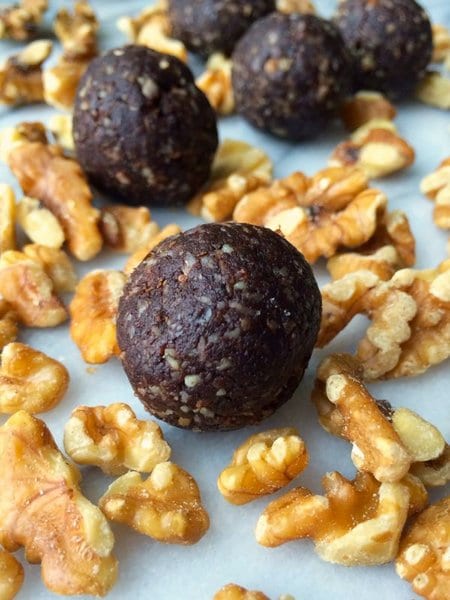 5 Ingredient Chocolate Brownie Energy Bites by The Lemon Bowl