We hope you enjoy these ideas for turkey leftovers, this Thanksgiving poem, and have a wonderful day celebrating many blessings!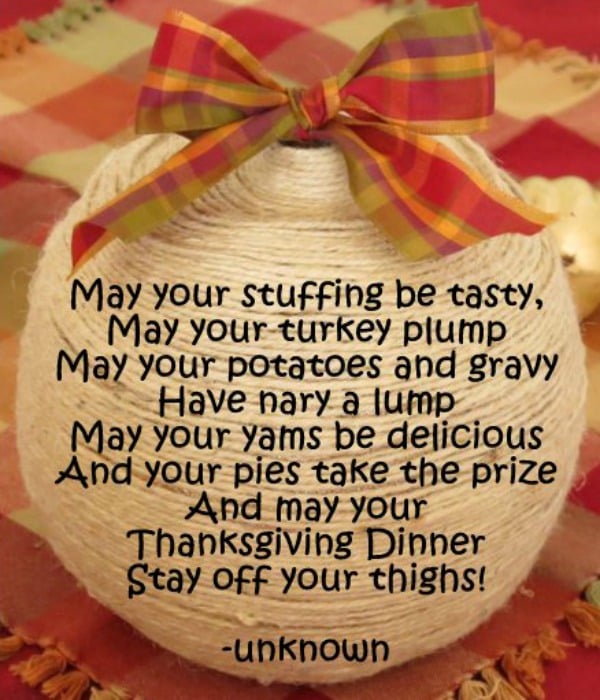 I am thankful for so many blessings, especially my girls, hubby, puppy, and family near and far! I'm also very thankful for The Dinner-Mom readers. Your comments, sharing, and feedback make my day. 🙂
I hope you have lots of leftover turkey...and if you do, here are some crowd-pleasing ideas to stretch your Thanksgiving dinner into the weekend and beyond.
How to Store Cooked Turkey
Once the turkey is cooked, there are a few important time-frames to keep track of:
Cooked turkey should be left out no longer than 2 hours. After that bacteria can quickly multiply and make you sick!
Store turkey in the refrigerator for 3-4 days in an airtight container.
Store cooked turkey in the freezer for 2-3 months. Store turkey in a resealable bag and remove excess air as you close it. It can also be incorporated into a Healthy Make Ahead Freezer Meal!
Note: These are the same guidelines used for cooked chicken!
Ideas for Turkey Leftovers
You're not crazy! The recipes below do say chicken. But, all of these recipes work well with turkey too. We make them with turkey this time of year and they are delicious!
This recipe uses many ingredients that you already have on hand for Thanksgiving dinner, like celery and cranberries.
Make a big batch of this Tarragon Turkey Salad and keep it in the fridge for sandwiches all weekend long. It's perfect if you have weekend guests and it couldn't be easier to serve. Simply scoop the filling into a delicious roll and dinner is done!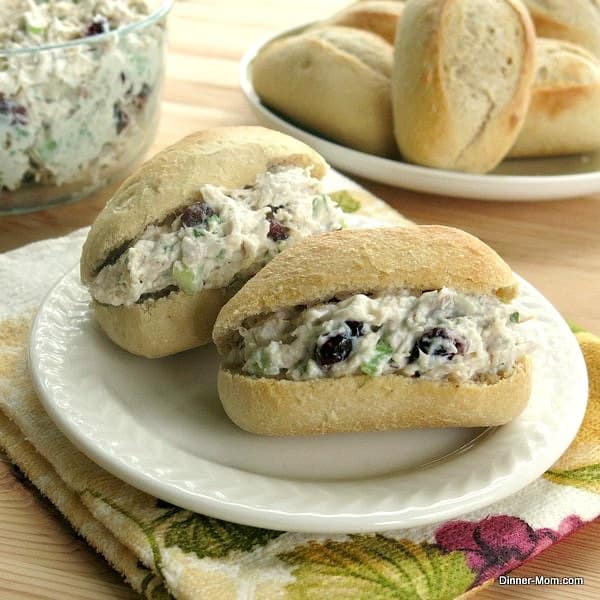 Sub turkey for chicken in this recipe which is a twist on crab cakes. Once you combine the ingredients, brown the cakes in a skillet. I promise you won't be disappointed.
Even better, this is a make and freeze recipe. Simply prepare the turkey cakes and store them in the freezer. Defrost in the refrigerator when you are ready to enjoy them and then cook in a skillet.
This healthy salad with arugula, rice, pepper, and almonds is topped with Sesame Dressing. It works perfectly with turkey.
In fact, fill large mason jars with this recipe and you'll have lunch or dinner for the next few days!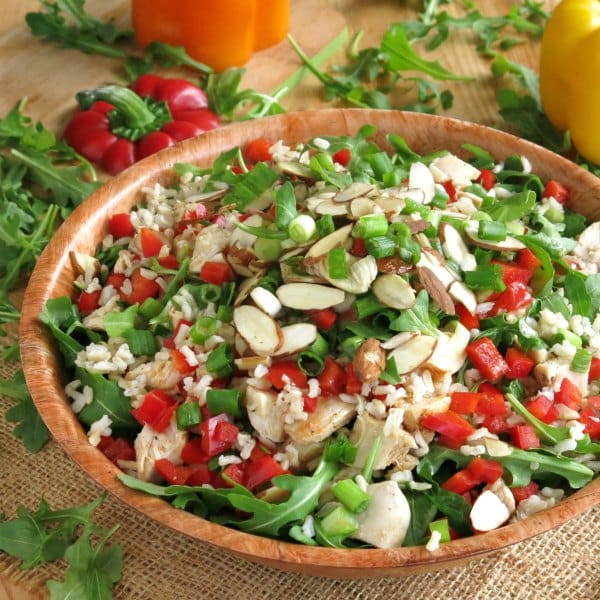 This recipe calls for cooked chicken, but it is equally delicious with turkey! Since the turkey is already cooked, it's ready in under 30 minutes.
We suggest making this recipe to serve one night and making up another batch for the freezer at the same time!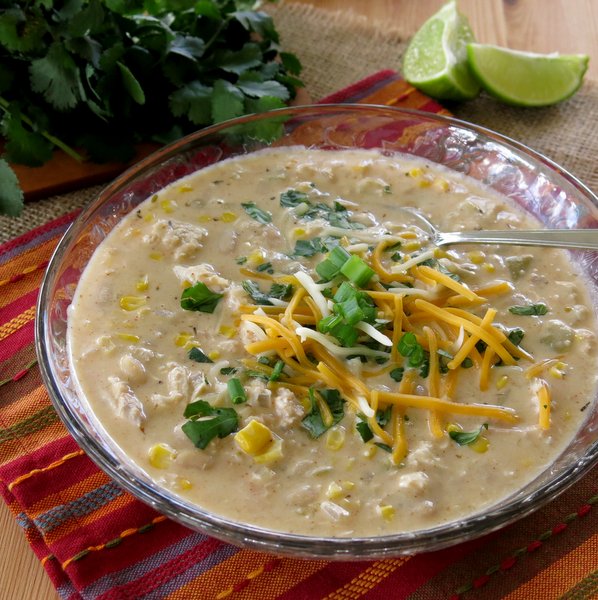 This recipe uses already cooked poultry - chicken or turkey. We highly recommend that you make and FREEZE some pies for later!
The flavors in this recipe perfectly complement turkey. Add shredded turkey along with other ingredients for a quick and easy 30-minute meal.
More ideas for leftover turkey from my foodie friends:
So...what's your day after Thanksgiving dinner plan?!