We often reference the use of allergy friendly food products in my recipes. So, I am often asked about brands. We're always trying new things around here! But, there are a few products that have been meal changers for me and my family.
I'm not a sponsor of these products and the opinions I share are entirely my own. But, if you are new to food allergies (and even if you aren't) it can seem like your options have become a whole lot smaller when you are diagnosed. It doesn't have to feel that way.  Check out these products which may open some doors back up for you. The good news is the market is constantly expanding what is available.
The links below are to the websites of the products. Please check out all the nutritional information for yourself. You can find many of these products online. But, you don't need to buy them there. I find a lot of these allergy friendly food products in my local grocery store or health food store.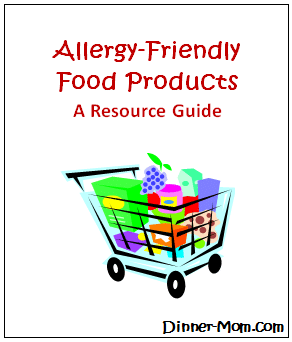 Allergy Friendly Food Products*
Free from peanuts, soy, dairy, egg* 
CHOCOLATE CHIPS
Enjoy Life™ Foods. We've used just about all of their products with success. The Mini Chips and Mega Chunks are staples in our baking. We are hoping that they introduce some white chocolate chips in the future.
Check out the chocolate candy recipes we made at Easter and the vegan oatmeal chocolate chip cookies that we made with the mini chips.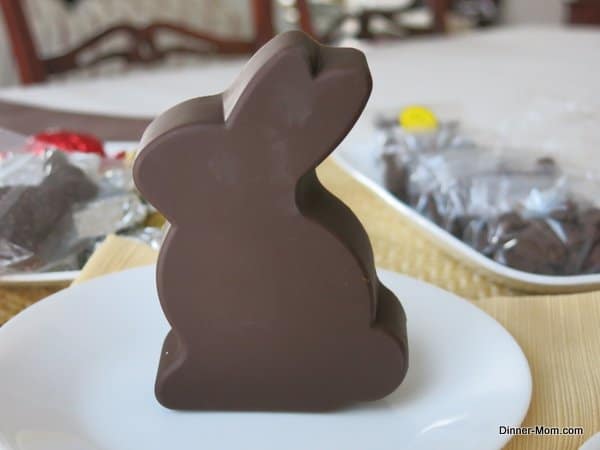 PEANUT BUTTER
SunButter. This sunflower seed butter has an unbelievably wonderful, fresh taste and works great in every recipe that calls for peanut butter.
We make Energy Bites with SunButter every week and often have them for breakfast and snacks.
EGGS
Ener-G Egg Replacer. We always have a box of this on hand. We also use a simple combination of 1 teaspoon baking powder, 1 Tablespoon of water and 1 Tablespoon vinegar to replace each egg.
MILK
Taste the Dream. We use Rice Dream. If you can enjoy soy or tree-nuts, then they have even more allergy friendly food products along those lines.
CHEESE
Daiya Foods and  Galaxy Nutritional Foods offer lines of Rice vegan products. Some are free from dairy, some are free from dairy and soy. Check the packages carefully. We love the mozzarella flavored cheese shreds in Ground Turkey Burgers with Mango Chutney and on pizza. Daiya recently added a cream cheese substitute that is dairy- and soy-free.
MAYONNAISE
Vegenaise and Earth Balanace both have allergy friendly food products that are free from dairy and soy, along with a lot of other products.  We've used these products in the Maryland Style Lump Crabcakes and in this Lemon Garlic Aioli Dipping Sauce.
BUTTER
It's embarrassing just how many Fleischmann's Unsalted margarine sticks we have in the fridge. But, we do like to bake. 🙂 Earth Balance also has some baking sticks. We also use Smart Balance light spread.
SOY SAUCE
I recently discovered Coconut Aminos. It substitute one-for-one for soy sauce. Read more about it here. It does not taste like coconut at all and it is gluten-free.
BREAD
Since we are not eliminating wheat from our diet, you would think this would be an easy one. But, many brands contain egg or soy flour. Arnold Breads often has something we can eat. For breadcrumbs, check out Ian's breadcrumbs.
And, I would be re-miss not to mention Pillsbury products. We use crescent rolls (and pizza crusts and bread sticks) on a weekly basis. One of our favorite things to do is make pizza bites. Check out the process in the post. You can bake these in the oven and be sure to use vegan cheese!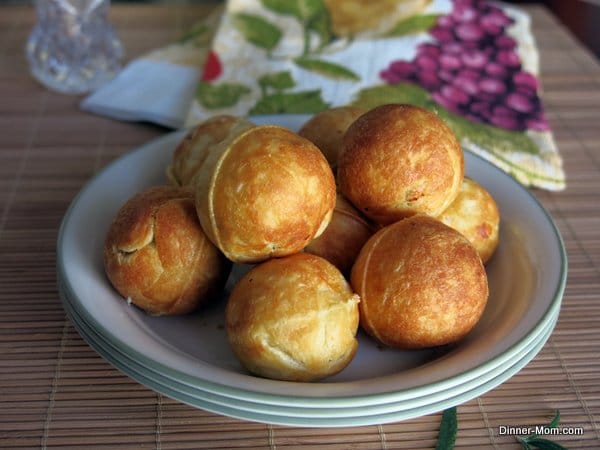 ICE CREAM
If you are hankering for some ice cream, check out the line of allergy friendly food products offered by SoDelicious.
Rules to Live By
1) Always, always read the labels on every product every time you buy it, even if it has been acceptable in the past. Food Allergy Research & Education (FARE)  provides detailed information on how to read a label and identifies alternative names for common allergens.
2) Focus on all the wonderful things you can eat. 🙂
About Soy
Some of these products contain soybean oil and soy lecithin. According to FARE, some people that are allergic to soy can consume these products. Check with your doctor about your specific situation.
*Disclaimer
Manufacturers change their formulations all the time. It is of paramount importance to always check the labels each and every time an item is purchased to determine whether the product is acceptable based upon your dietary restrictions. The information in this article should not be relied upon for accurate and complete information about ingredients or manufacturing claims.
We are always on the lookout for allergy friendly food products. Let us know if you hear about one we should try.