This Shaved Vegetable Pizza Recipe and post were created as part of the #MushroomMakeover 30 Day Weight Loss Challenge in which I am a financially compensated blogger ambassador for The Mushroom Council. The opinions are my own and based on my own experience.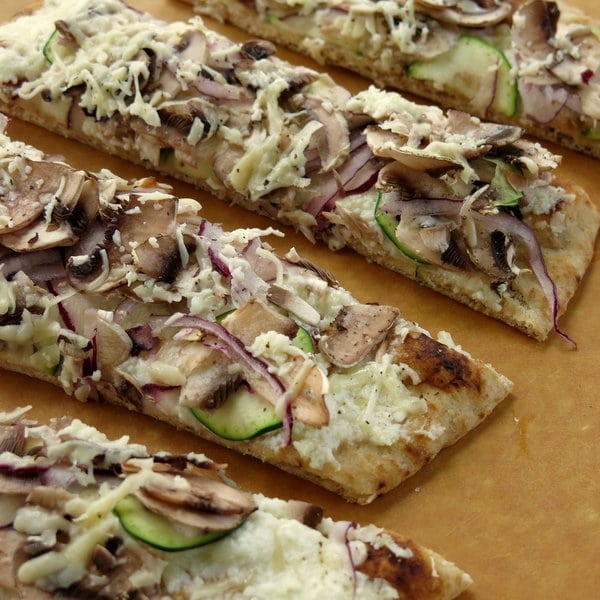 Mushroom mania continues. But that's nothing new at our house. Every Friday night (almost) is pizza night. My favorite topping? You guessed it…mushrooms, paired up with a few other faves like red onion and zucchini.
Before I get to the recipe for shaved vegetable pizza, here's what happened during Week 2 of the #MushroomMakeover weight loss challenge. (In case you missed it, I outlined the challenge in the Week 1 post. There are exercise, healthy eating and mushroom recipe components.)
Mushroom Recipes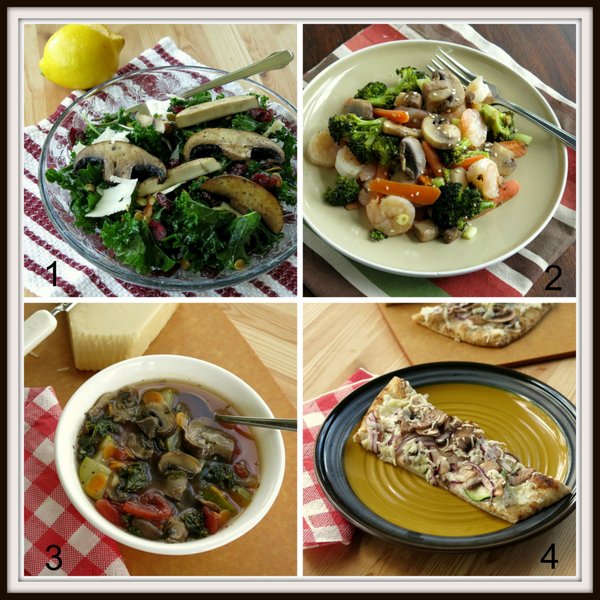 It's been a delicious and healthy week at our house…
1-We started off the week with roasted portabello mushrooms atop a lemony kale salad. Let's just say I'm a kale salad lover after rubbing the kale leaves with lemon to marinate and soften them. The greens paired perfectly with the beefy portabello mushrooms. A little shaved asiago cheese rounded out this delicious dinner salad…it was that filling.
2-This is a super-charged version of Roasted Broccoli with Sesame Dressing. Along with broccoli, I roasted carrots, mushrooms and shrimp. Everything is tossed with a rice vinegar/sesame oil sauce and topped off with sesame seeds and green onion. Festive!
3-And, then there's the soup. I love Hearty Vegetable Soup. Whatever vegetables are on hand go in the pot (kale was the new addition this time.) When I make soup, I make a lot and package up 1 cup portions to freeze. Soups on…after about 3 minutes in the microwave…any time! See that block of Parmesan cheese peeking out of the corner? Oh yes I did…I grated it all over the top!
4-Shaved Vegetable Pizza! It's on whole wheat flat bread and it's loaded with very thinly sliced mushrooms, onions and zucchini. See the full recipe below.
Finally, as you can probably imagine, I have a lot of mushroom and guacamole on hand these days, which led to this creation – Guacamole Stuffed Mushrooms. They are awesome…a combo of two favorites into a guiltless and delicious snack.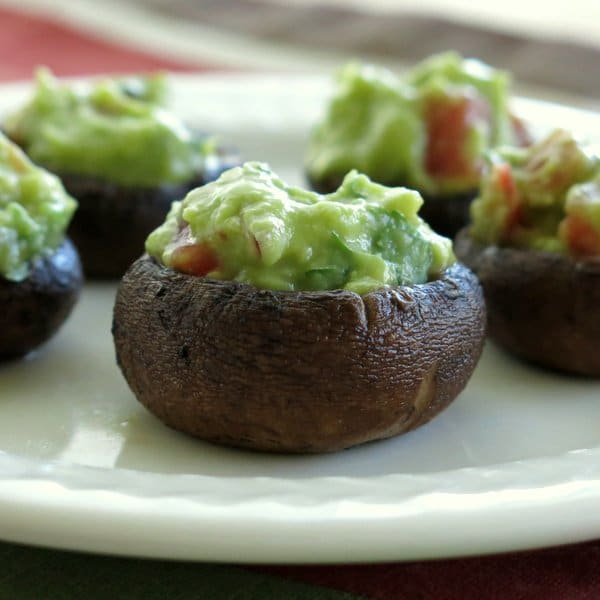 For more mushroom tips and inspirations, check out The Mushroom Council AD website or The Mushroom Channel AD on Facebook.
Exercise
With week 2 came new work outs and another first for me…The Plank. I've seen it. It looks cool. But, it's hard to do properly, at least for me, this week. New goal: Do a plank in good form for 45 seconds. I've done pretty good this week. However, due to poor planning, I had a day of rest at the beginning of week instead of mid-week when I really needed it. The lesson learned: Schedule workouts early…before the workday even starts if possible. Mark Segedie was there to offer his support and I'm still loving the accountability. (Have you downloaded the Workout Plan yet?)
Healthy Eating
This week Corinne Dobbas asked us to concentrate on mindful eating and continue healthy eating principles. I was completely on top of my game and then…whoa! Thursday happened, crazy, busy Thursday. I ended up with a little treat that was more than I wanted needed. I'm not going to beat myself up. This is a lifestyle and there is room for dessert. However, I am trying to put in place alternative "treats" to deal with the ups and downs of the week…I see a pedicure in my future. 🙂
So…how about that recipe for Shaved Vegetable Pizza?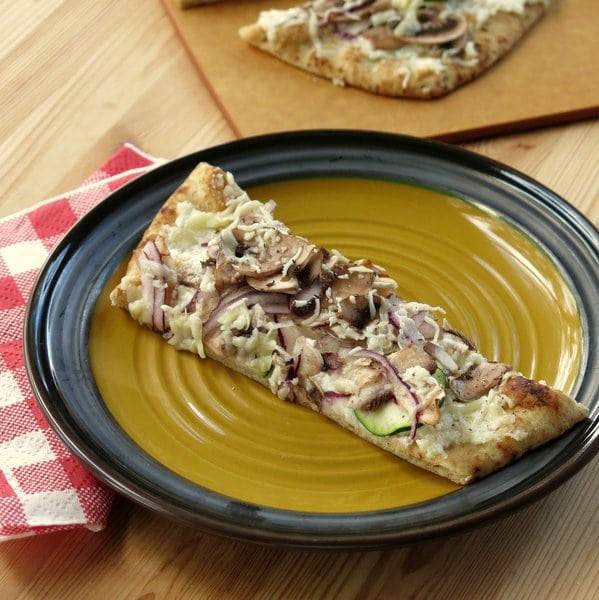 Shaved Vegetable Pizza
Mushrooms, red onions and zucchini are very thinly sliced and roast right on the flat bread as the three cheeses melt!
Ingredients
4

Servings of whole wheat flat bread

2

Tablespoons

extra virgin olive oil

1

garlic clove

minced

1

cup

mozzarella cheese

shredded (plus about 2 Tablespoons more for top)

2/3

cup

ricotta cheese

1/4

cup

Parmesan cheese

grated (plus a little more for top)

4-5

mushrooms

2-3

slices

of red onion

1/4

zucchini
Instructions
Preheat oven to 400 degrees F.

Mix olive oil and garlic in a small bowl and brush over flat bread.

Mix cheeses together in a bowl and then spread evenly over flat bread.

Very thinly slice mushrooms, onion and zucchini, preferably using a mandoline.

Arrange vegetables over flat bread and then sprinkle additional mozzarella and Parmesan cheeses on top, if desired.

Bake for about 5-6 minutes on a pizza pan or directly on rack for a crisper crust. She should be melted and vegetables softened.
Free Email Course: Healthy Dinners on Autopilot
Sign-up Here!
Enjoy!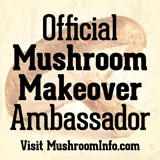 This post was created as part of the #MushroomMakeover 30 Day Weight Loss Challenge in which I am a financially compensated blogger ambassador for The Mushroom Council. The opinions are my own and based on my own experience.