This post may contain affiliate links. As an Amazon Influencer, I earn from qualifying purchases.
These scrumptious eggless cookie recipes will be enjoyed by everyone! They're egg-free, dairy-free, vegan, and absolutely delicious.
This is your go-to cookie collection when you want the whole family to delight in a special treat together. I've been making these cookie recipes for bake sales, cookie exchanges, and school parties for many years.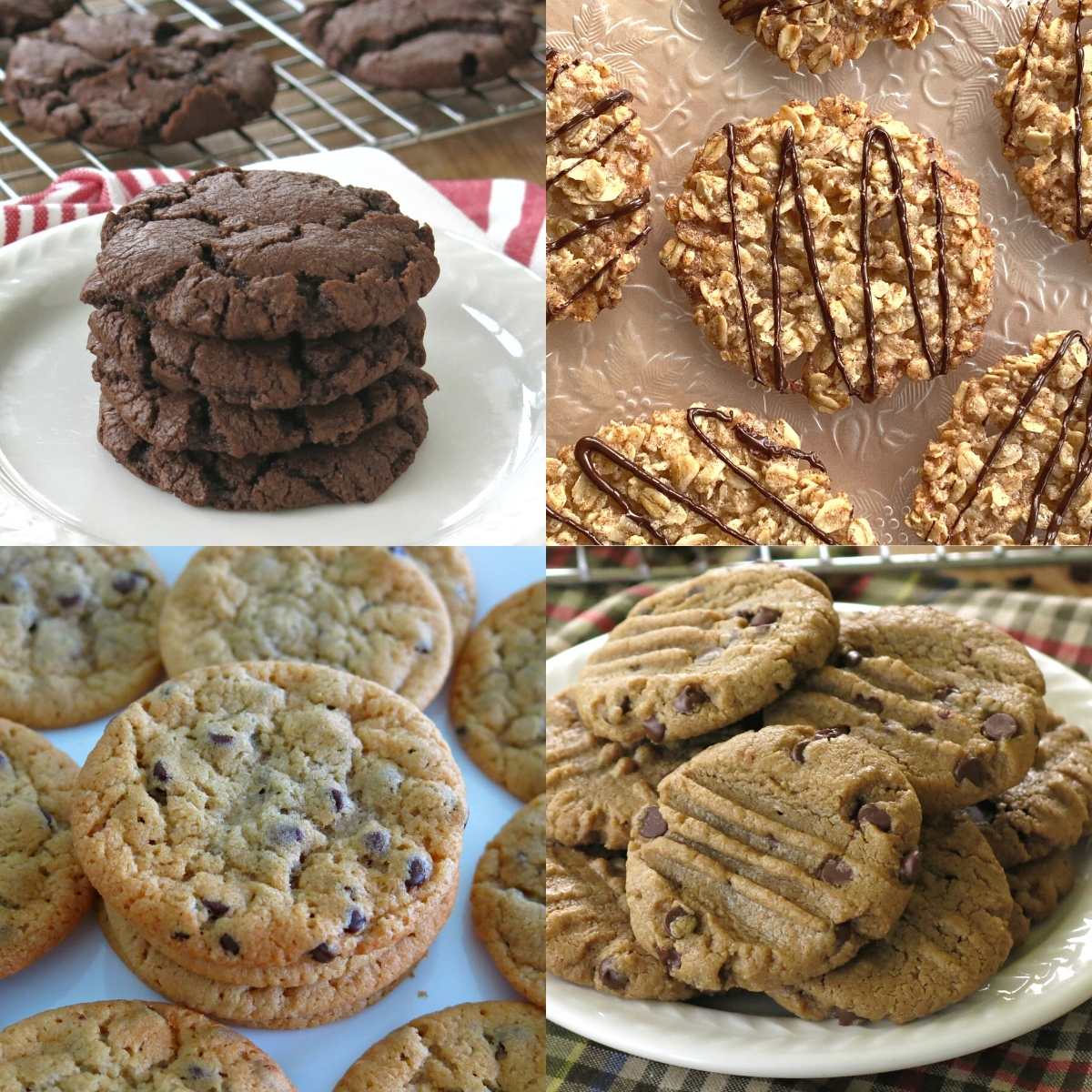 Why? My youngest is allergic to eggs, dairy, and peanuts. Now, she's vegan. My oldest won't bother eating something that's not irresistible. That's why I have all these amazing cookie recipes in our dessert section! You'll find our favorite eggless cupcake recipe there too!
From chocolate or oatmeal, to healthy banana or nut butter versions, you'll find the cookie of your desire below.
But before we get to the recipes, we included some basic guidelines and product suggestions that may be helpful in making any cookie without egg or dairy.
Jump to:
Egg and Dairy Substitutions
Making egg-free and dairy-free cookies isn't hard and doesn't require unusual ingredients either. You just need a great recipe and to make a few simple substitutions.
These days it's easy to find vegan-friendly ingredients at your local grocery store that are also free from common food allergens like egg and dairy. If you have a food allergy, then always carefully read the label to make sure there's nothing harmful included and that the formulation has not changed.
Below you'll find a few brands that we use regularly.
Butter - Check out Country Crock and Miyoka brands.
Chocolate Chips - Enjoy Life (we linked to the mini semi-sweet morsels, but they have dark chocolate chips as well.) Lily's Dark Chocolate Baking Chips are stevia sweetened, but do have a cross contamination warning. They sell many types of baking chips, but not all of them are vegan.
Almond Butter - Barney Almond Butter is made in a peanut-free facility and makes one with no added sugar.
Sunflower Seed Butter - SunButter is made from sunflower seeds and is a great substitution for someone who is allergic to peanuts and nuts.
Sugar - Wholesome Organic Cane Sugar is vegan. Better than Sugar made by Sweetleaf is great for lowering carbs. Both of these brands offer brown and powdered sugars too!

TIP: use half of each to lower the sugar and carbohydrate count.

Egg-Replacer - see the section below. You can buy a commercial one, but you don't need to!
Finishing touches
Turn your eggless cookies into a work of art by decorating them for the occasion. Whether it's Christmas, Valentine's Day, Mother's Day, or just because, let your creativity go wild. Here are some things to consider.
Duncan Hines Creamy Frosting is a great store-bought frosting that you can find in any grocery store. We linked to vanilla, but they have chocolate too.
Mix a vegan-friendly powdered sugar with vanilla extract for an easy glaze.
Make our Healthy Cream Cheese Frosting with date paste. Use vegan-friendly cream cheese.
Drizzle with chocolate!
Check the ingredients in sprinkles and food coloring.
How to Replace an Egg
It's easy to replace an egg in a cookie. If a recipe calls for one egg, then you're pretty much assured that any of the substitutions below will be successful.
Depending on the type of cookie and what you have on hand, select the one you like the best.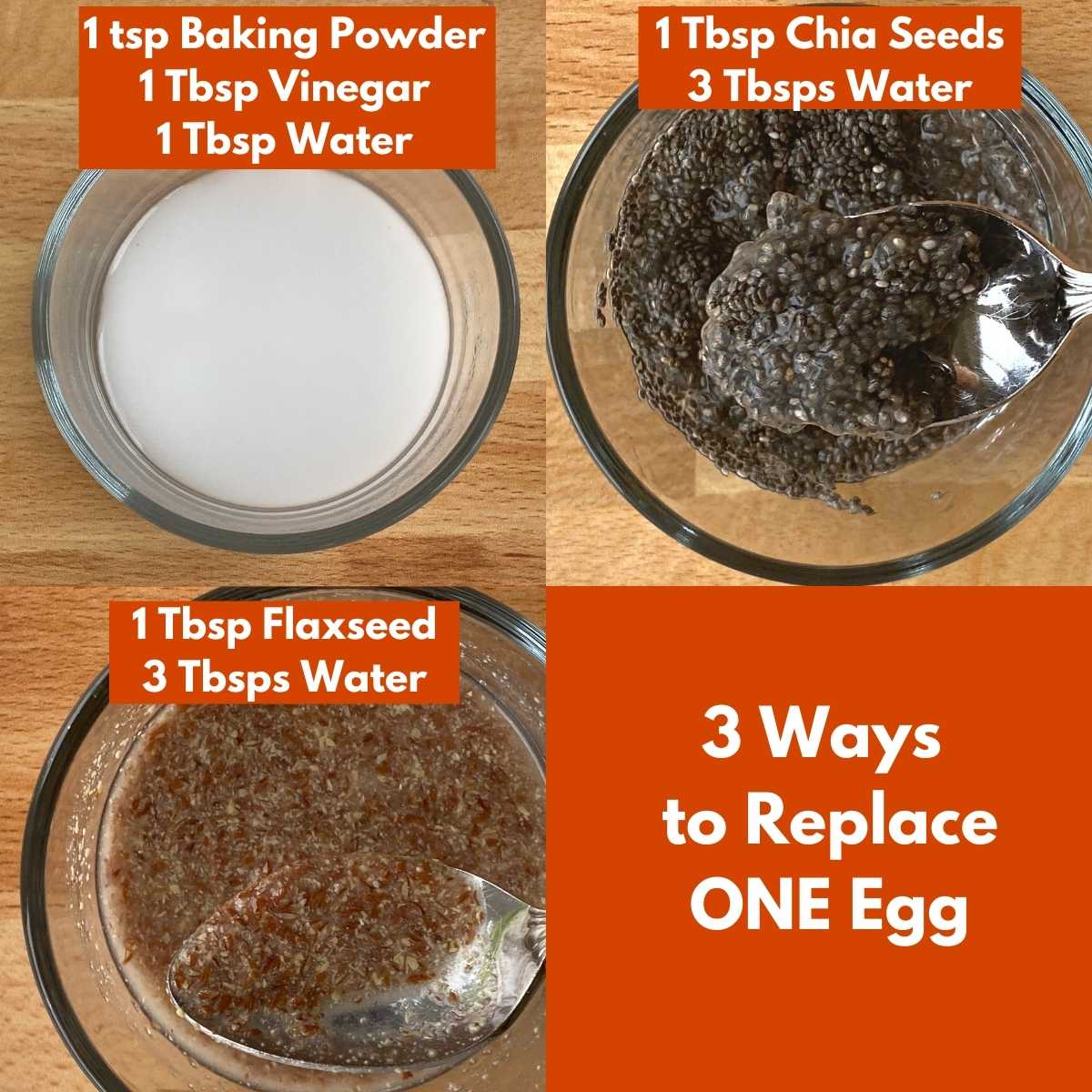 Baking Powder, Vinegar, and Water Combination
Combine 1 teaspoon baking powder, 1 Tablespoon white vinegar, 1 Tablespoon water in a small bowl, stir and use immediately.
Chia Egg
Combine 1 Tablespoon chia seeds with 2.5 to 3 Tablespoons of water. Allow the mixture to sit for 5 minutes so it can gel.
Flaxseed Egg
Combine 1 Tablespoon flaxseed with 2.5 to 3 Tablespoons of water. Allow the mixture to sit for 5 minutes so it can gel.
Banana and applesauce can also replace egg. I didn't include these in our standard list because the flavor can overpower some cookies. However, you'll see that we used these in several recipes below.
Now, let's get baking!
Who can resist a warm chocolate chip cookie? No one will ever question if this one is missing an egg. These soft, chewy cookies won't last long.
We highly recommend freezing some balls of dough so you can enjoy these on the spur of the moment. Cook the dough ball from frozen. Add a few minutes to the cook time and enjoy!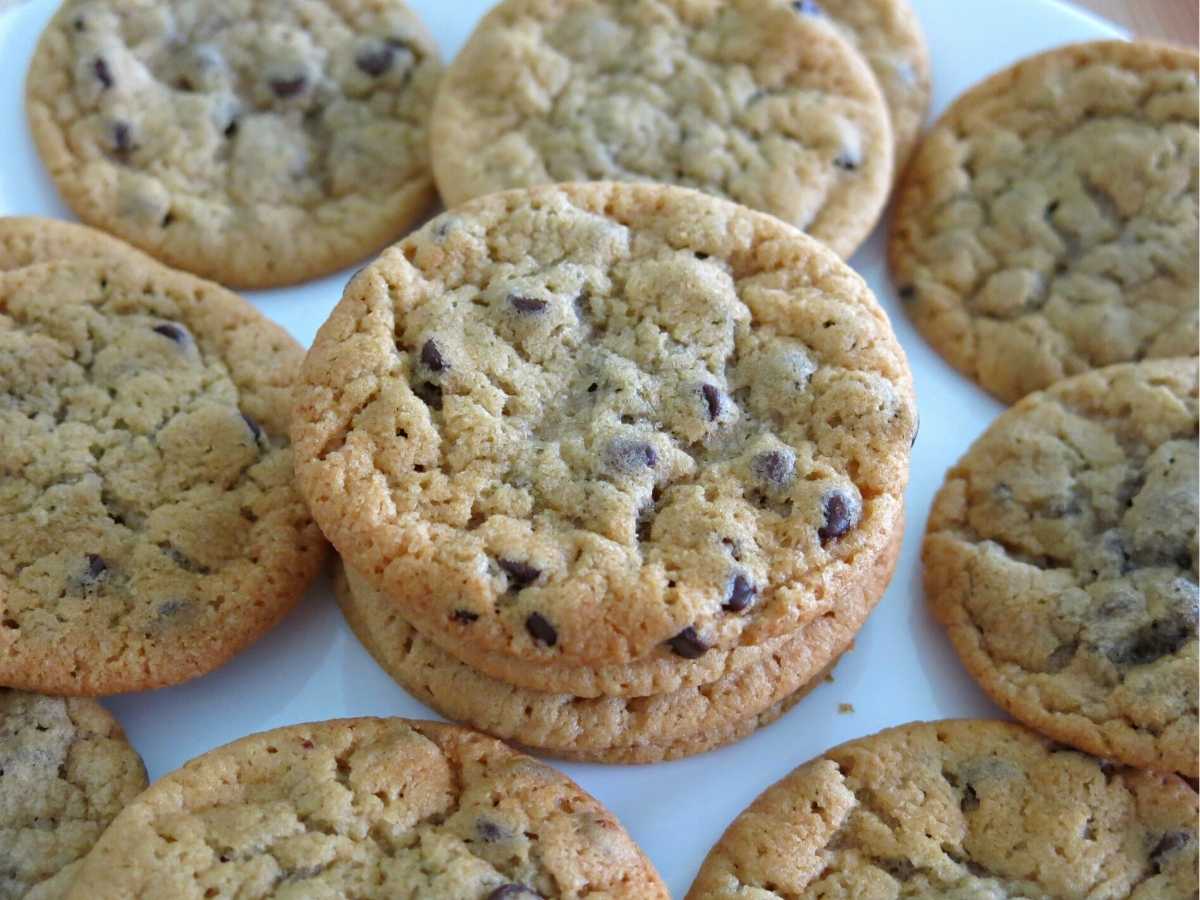 These oatmeal chocolate chip cookies are soft and chewy. We dotted them with mini chocolate chips instead of raisins. Either ingredient will work just fine.
Or, create your own custom version by adding chopped nuts, fruit, or a combination of your favorite ingredients.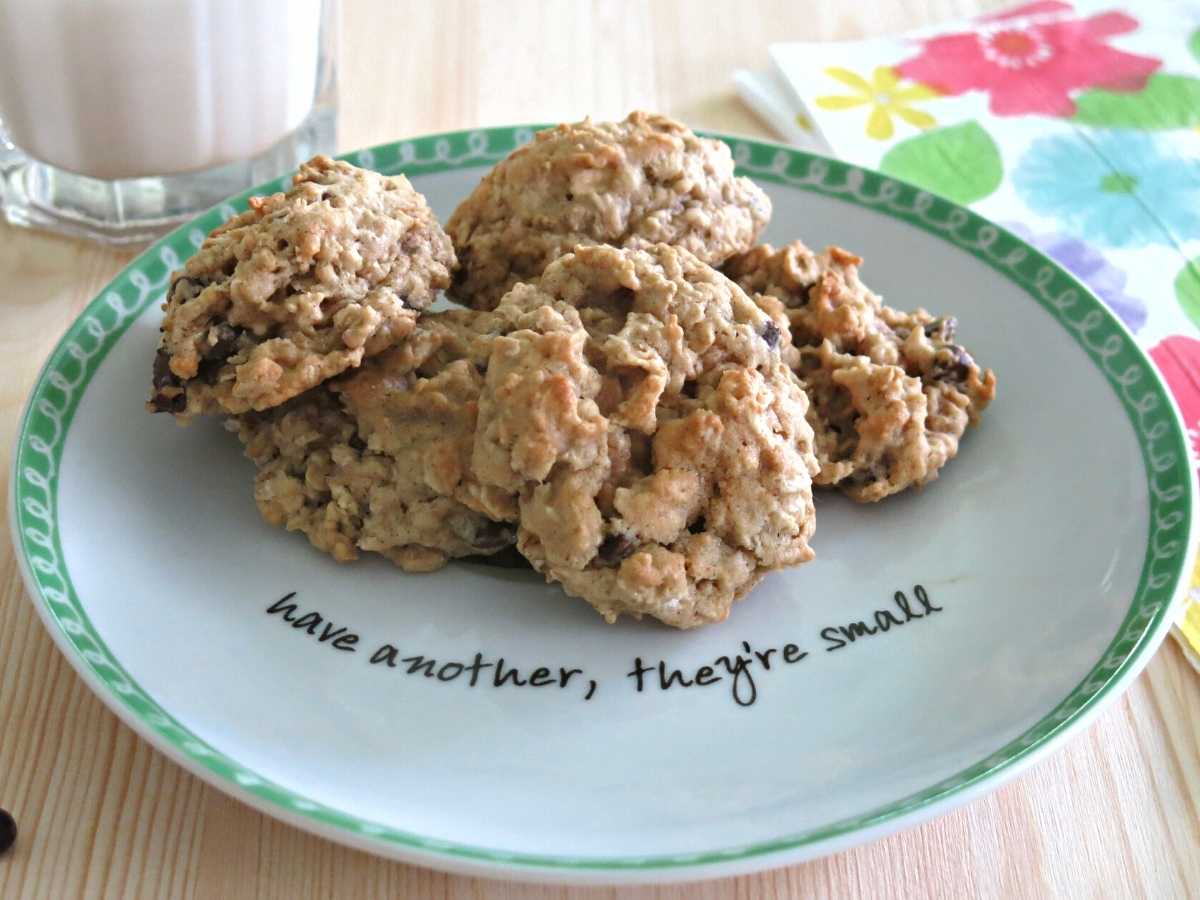 Thin, buttery, crispy oatmeal lace cookies are as tasty as they are beautiful! They melt-in-your-mouth and it's hard to resist eating more than one.
So, it's a good thing this recipe makes a lot of cookies! If you're having a party or signed up to bring cookies to a bake sale, make these lacy cookies.
There are only a handful of ingredients and they bake quickly. The hardest part is waiting for them to crisp up. Drizzle them with chocolate and they're sure to be a big hit.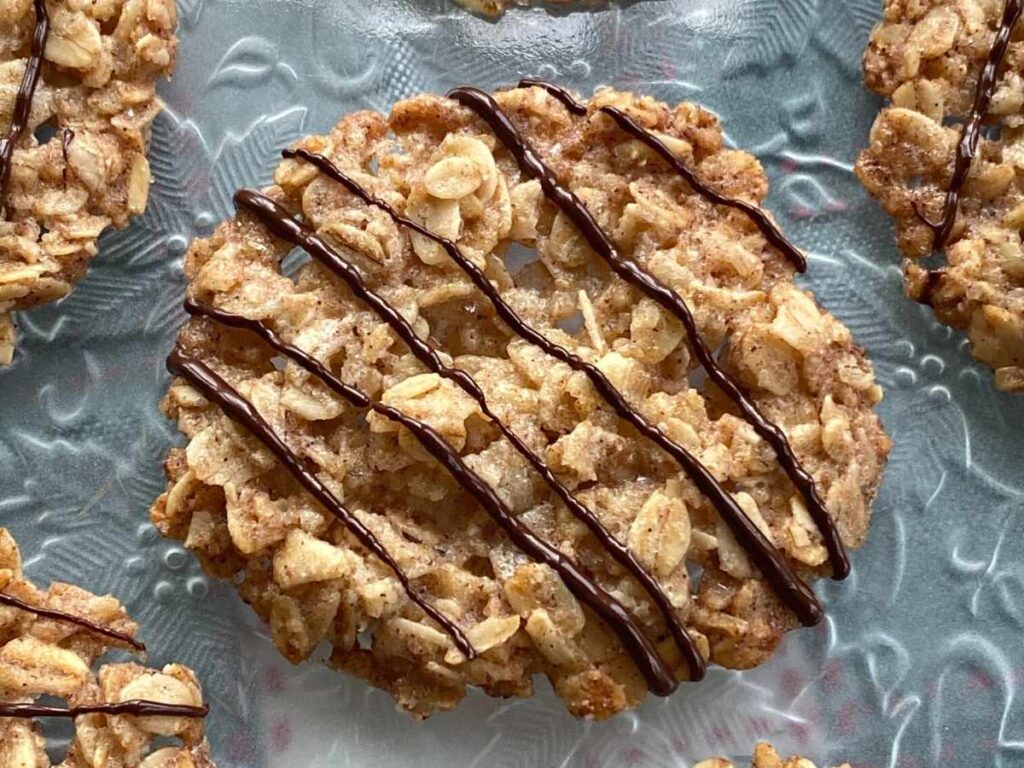 We also refer to these as molten lava cookies because chocolate oozes out of the cracks when they're freshly baked. Serve them with a glass of milk to drink or for dunking.
This popular recipe has lots of variations from adding a pinch of cayenne pepper for a spicy Mexican version to rolling the dough balls in sugar and using peppermint extract for a wintery version.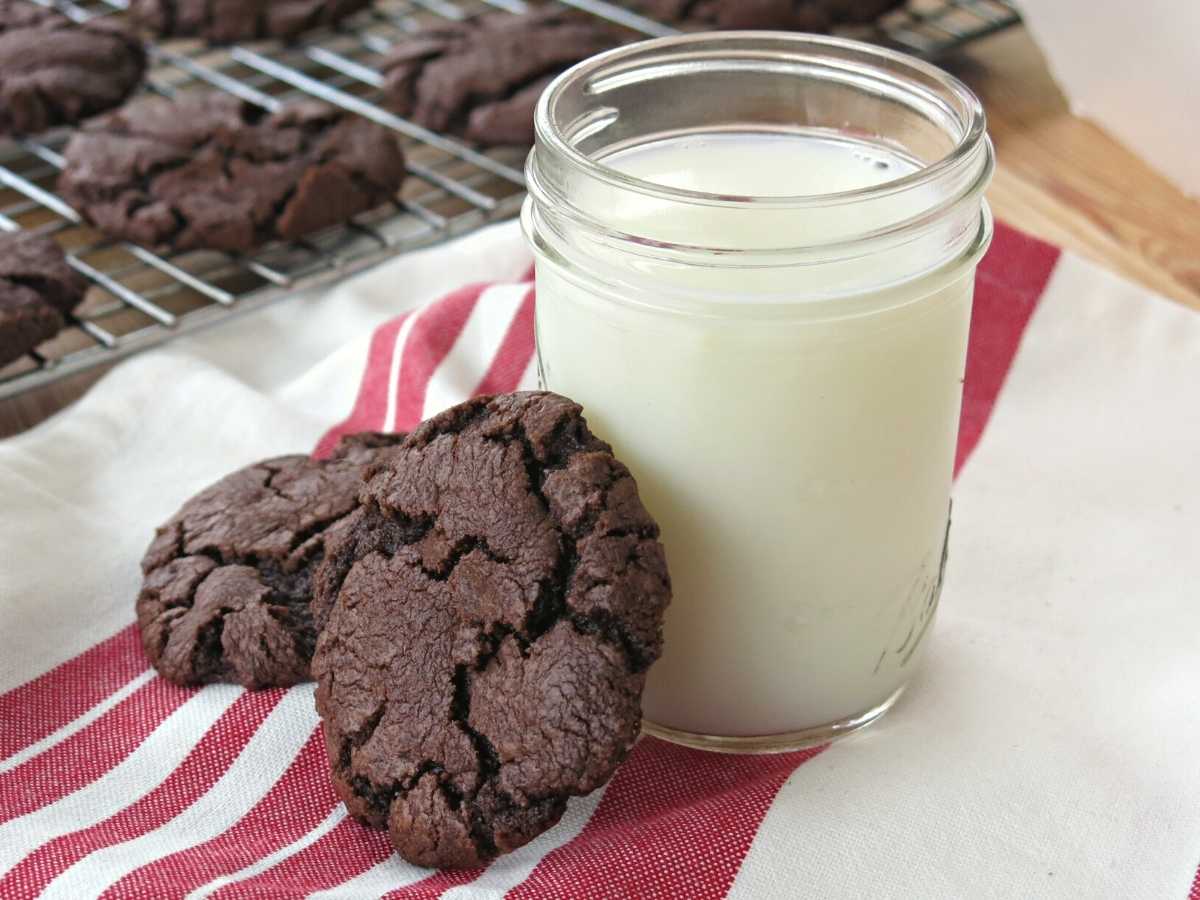 The same easy 2-ingredient recipe used to make pumpkin muffins (which are vegan) can also be used to make cookies. All you need is a can of pumpkin puree and a box of Duncan Hines Spice Cake Mix. Carrot Cake will work too.
Use a quick-release scoop to drop the sticky batter on a parchment-lined baking sheet. Add raisins, chocolate chips, or nuts for a fancier version. This recipe is easy enough for little hands to get involved.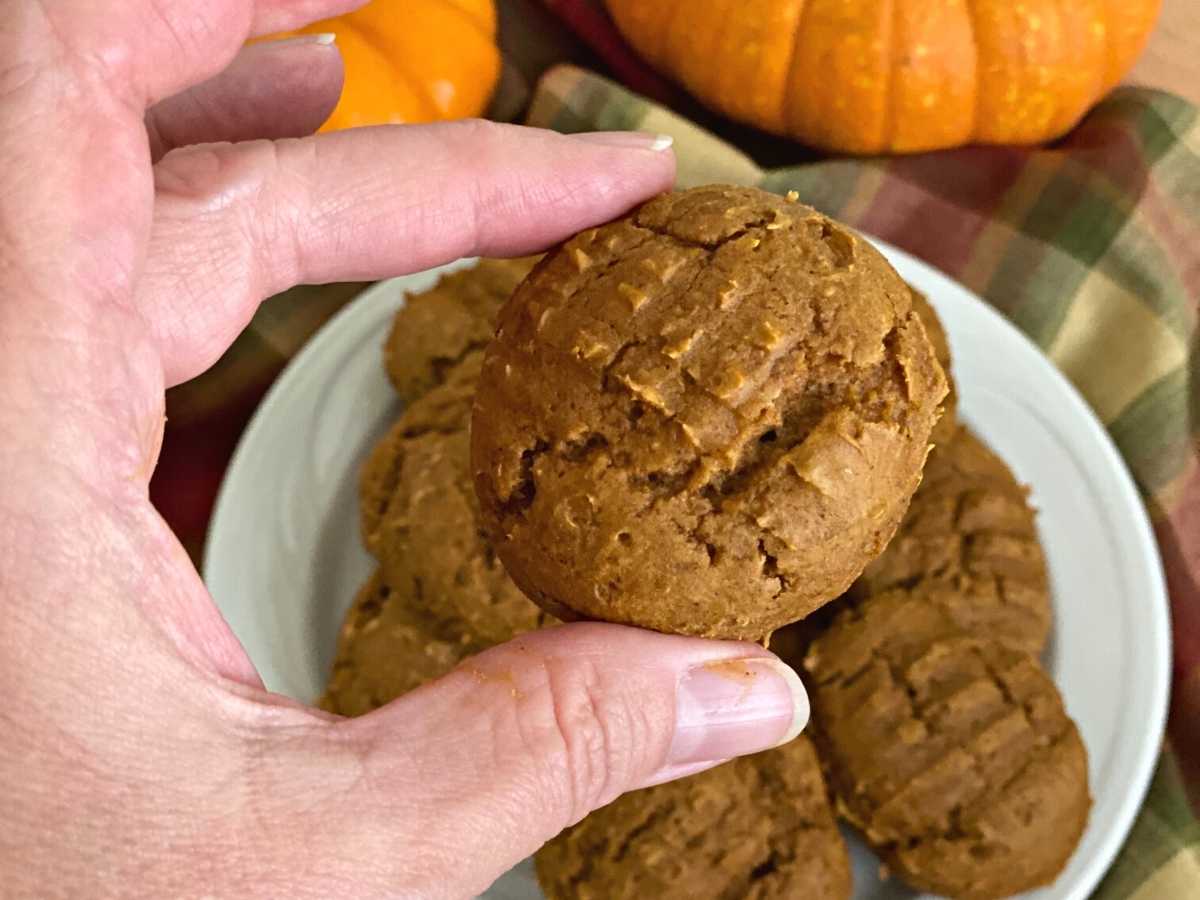 Use SunButter or your favorite nut butter to make this allergy-friendly twist on peanut butter cookies. We added chocolate chips, because that's how we roll.
But, you don't have to. Leave out the chips, and you have a basic peanut butter-like cookie.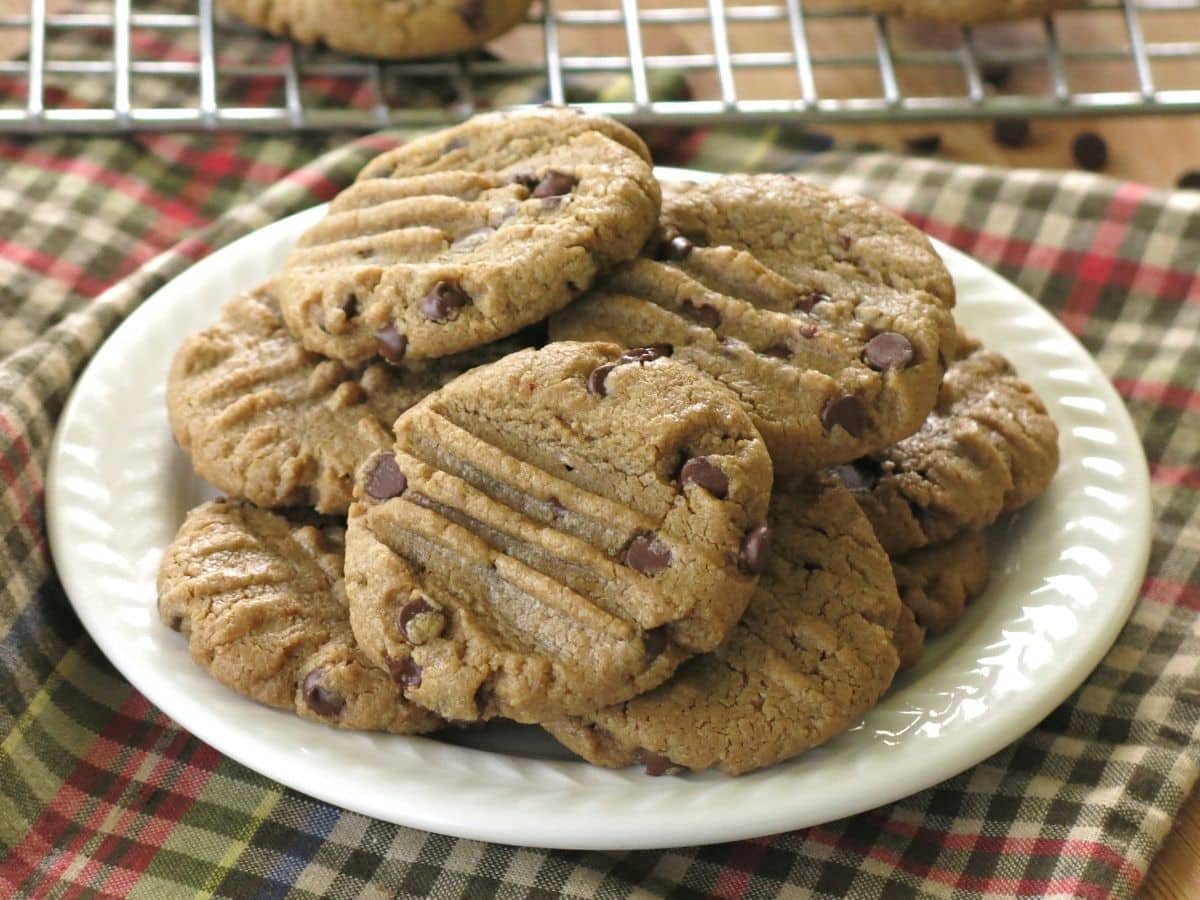 Speaking of peanut butter, these blossums get their name from the chocolate candy centered in the middle and the peanut butter traditionally used to make them.
We made them vegan, egg-free, dairy-free, and peanut-free by using egg-replacer, EnjoyLife chocolate chips, and SunButter.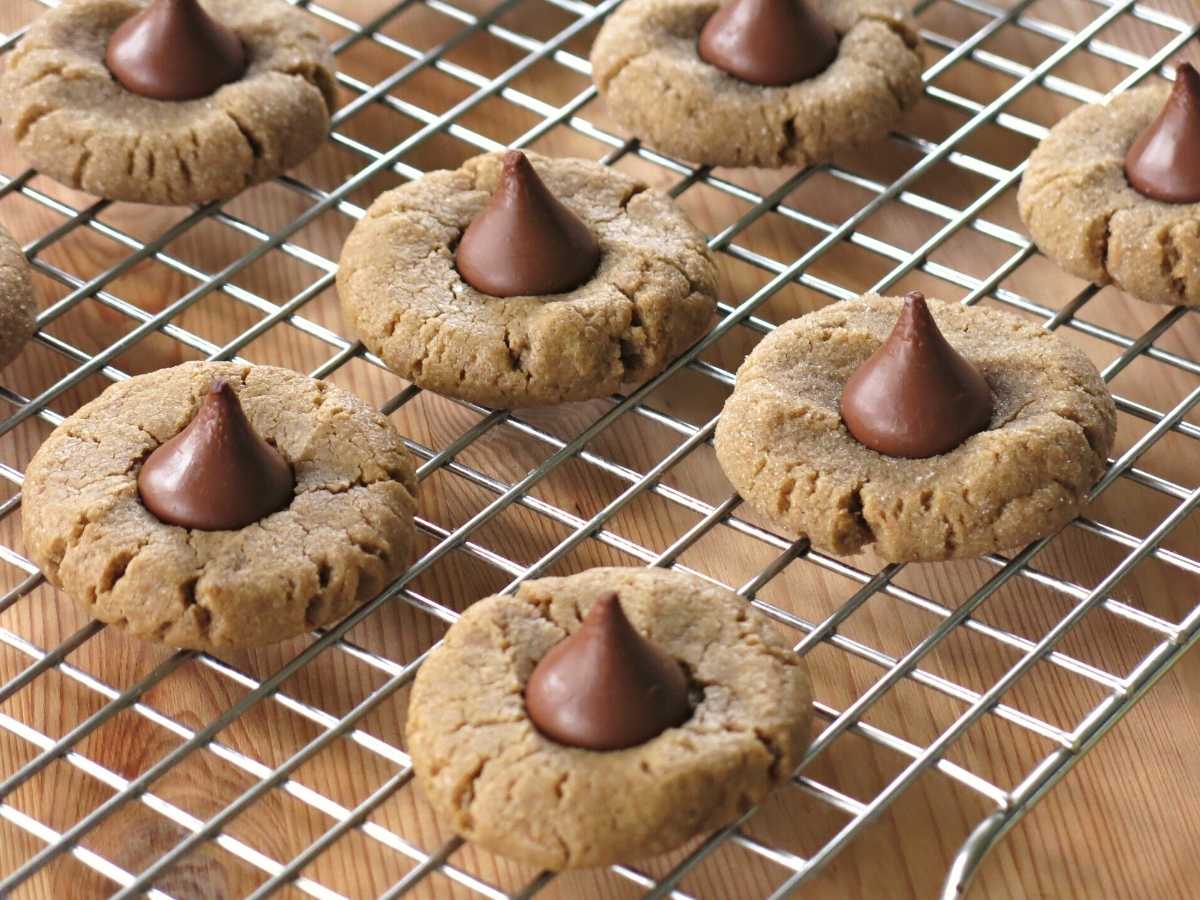 If you're wondering whether vegan butter gets a lift from being browned, then you'll need to read our review.
Short answer is yes!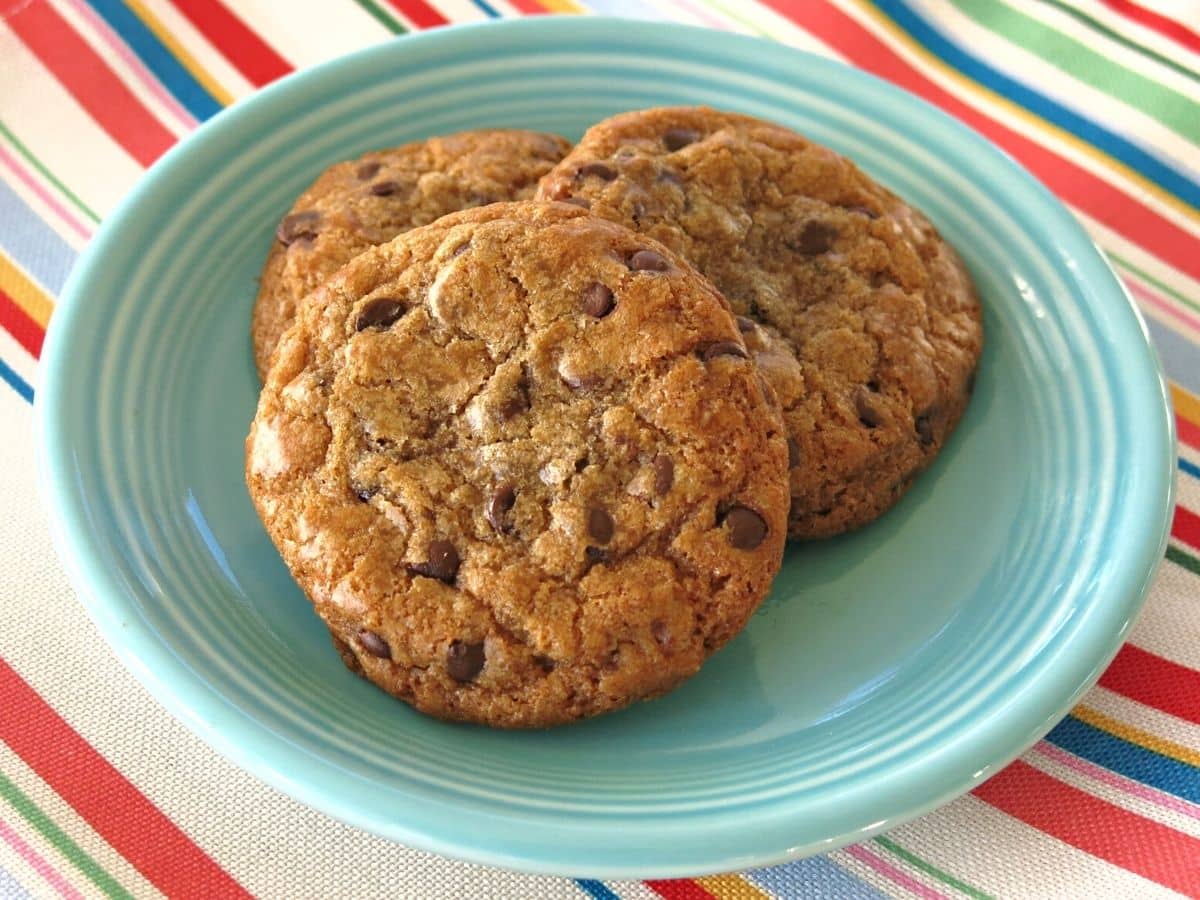 Banana is the glue that holds these cookies together and sweetens them naturally! You won't find any refined sugar in this vegan cookie recipe.
We took the healthy route and added raisins. You can (and we have) gone the other way and added chocolate chips instead.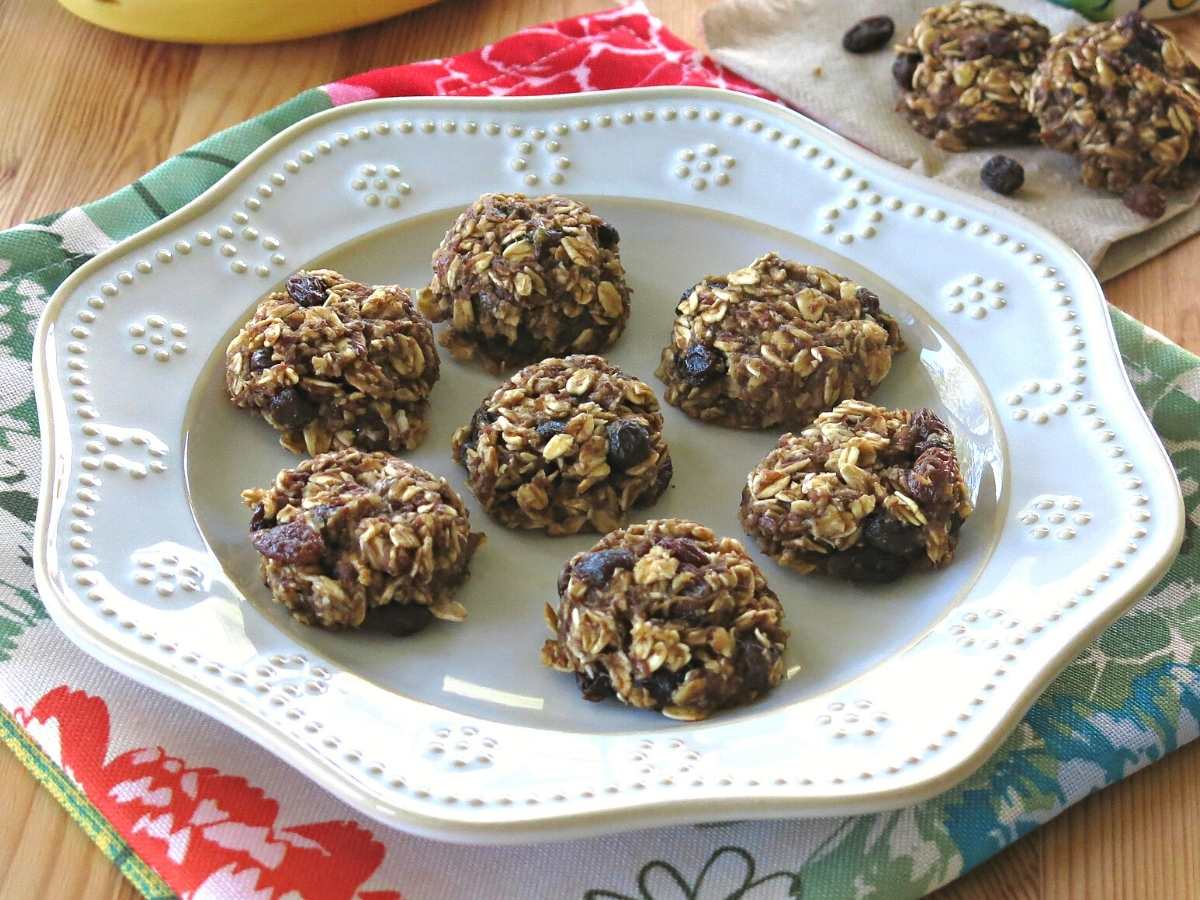 If you love the concept of banana cookies, then you'll want to check out your pantry and this version. It could also be called Every Thing But the Kitchen Sink cookies.
Add just about anything to this cookie, and we give you lots of ideas, such as nuts, chocolate, dried fruit, flaxseed, and more. These are perfect for breakfast and as an on-the-go snack.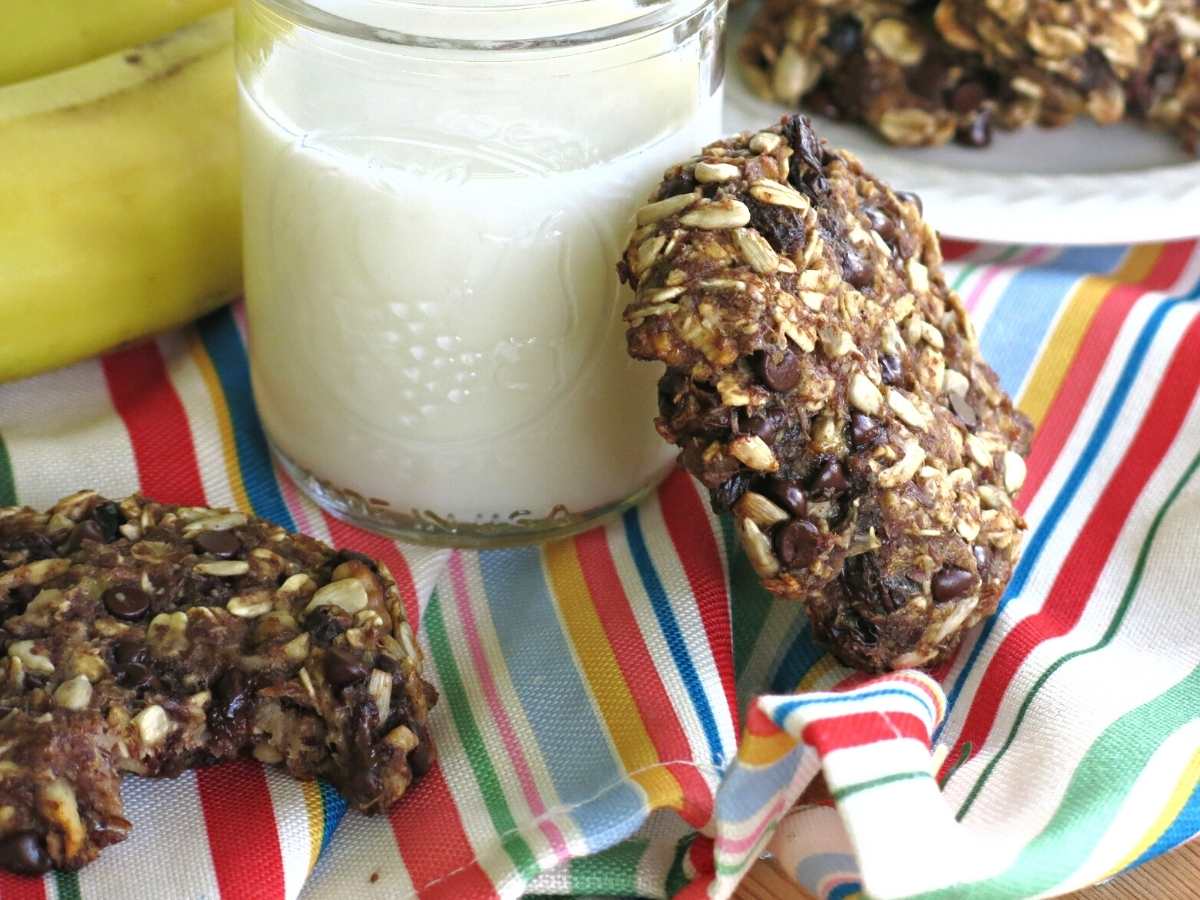 This delicate sugar cookie melts the hearts of key lime fans. Make an even bigger impact by topping them with key lime frosting!
There's no need to order from a midnight cookie store, this specialty cookie will definitely make an impression.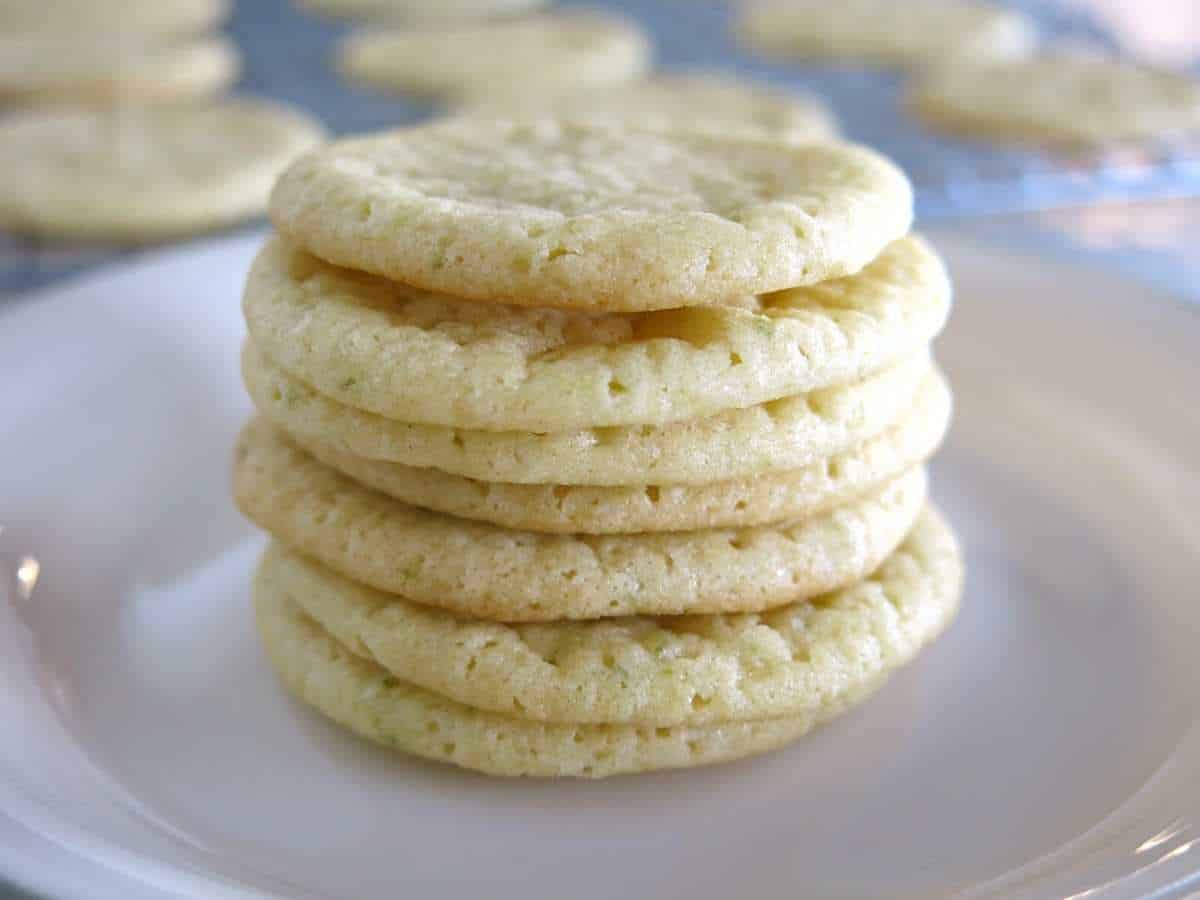 Even if you aren't a candy lover fanatic, you'll enjoy these cute little vegan sugar cookies shaped like candy corn. You won't find one bit of the controversial candy in this recipe.
We used our basic vegan sugar cookie recipe, colored the dough, and layered it before baking. You can nibble away at the layers, just like you would with the real thing.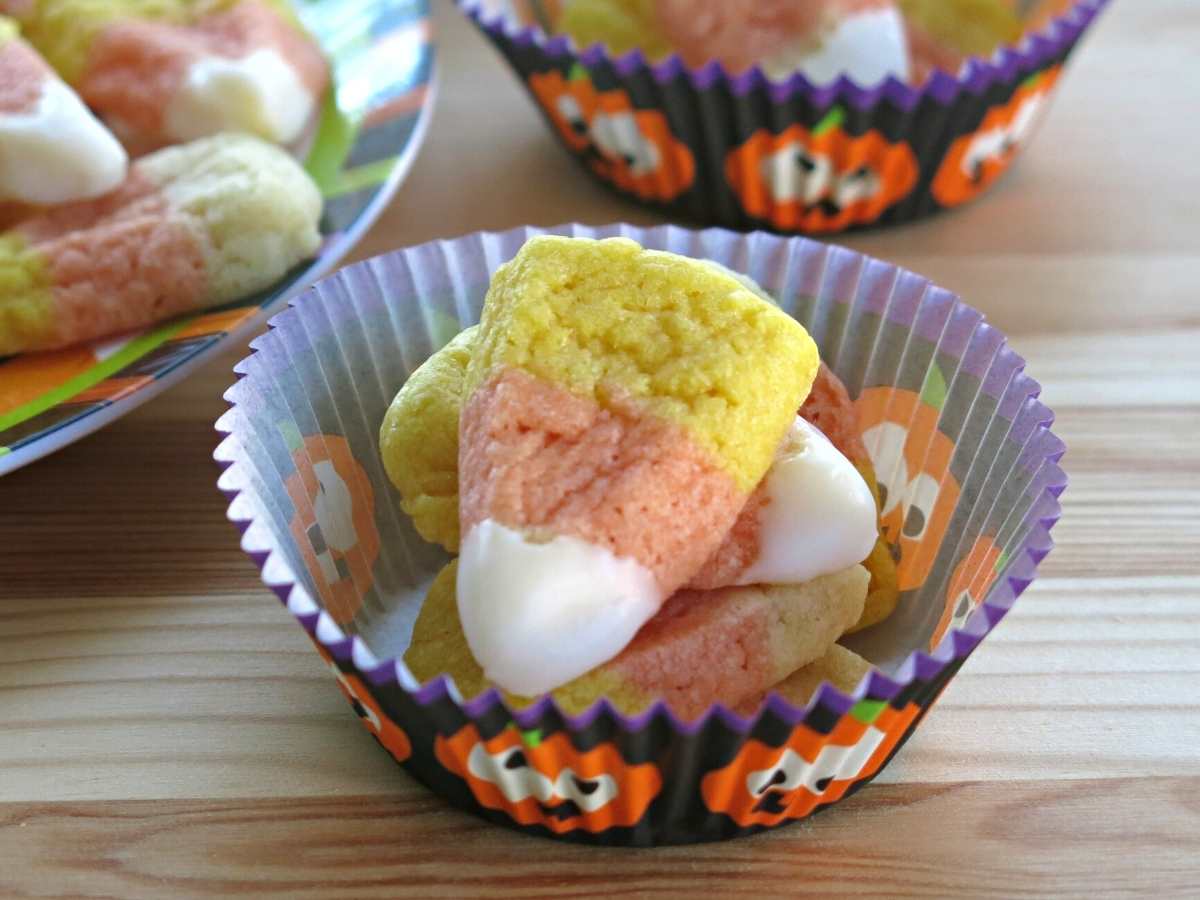 Are you looking for a fun way to serve ice cream or candy? We took one of our favorite recipes and turned it into a cup! It's perfect for parties!
The easy process, using a muffin pan, may inspire you to try this with other cookie recipes as well.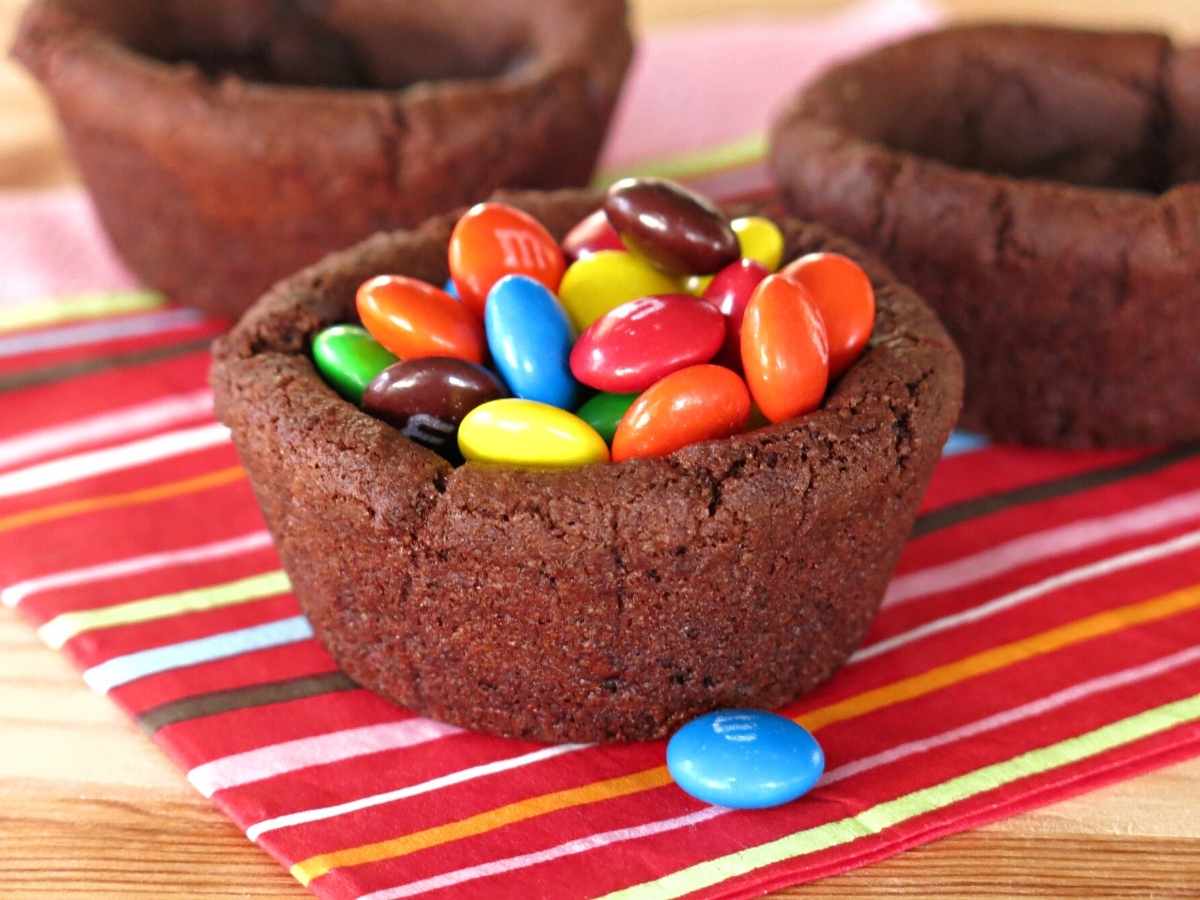 These truffles are made with crushed Oreos and cream cheese. The name brand is accidentally vegan and has a cross-contamination with milk warning.
However, there are many vegan creme-filled cookies available that will do the job. You'll also need to use vegan cream cheese. It's worth the effort, especially if you're a Harry Potter fan. Be sure to serve these with pumpkin juice!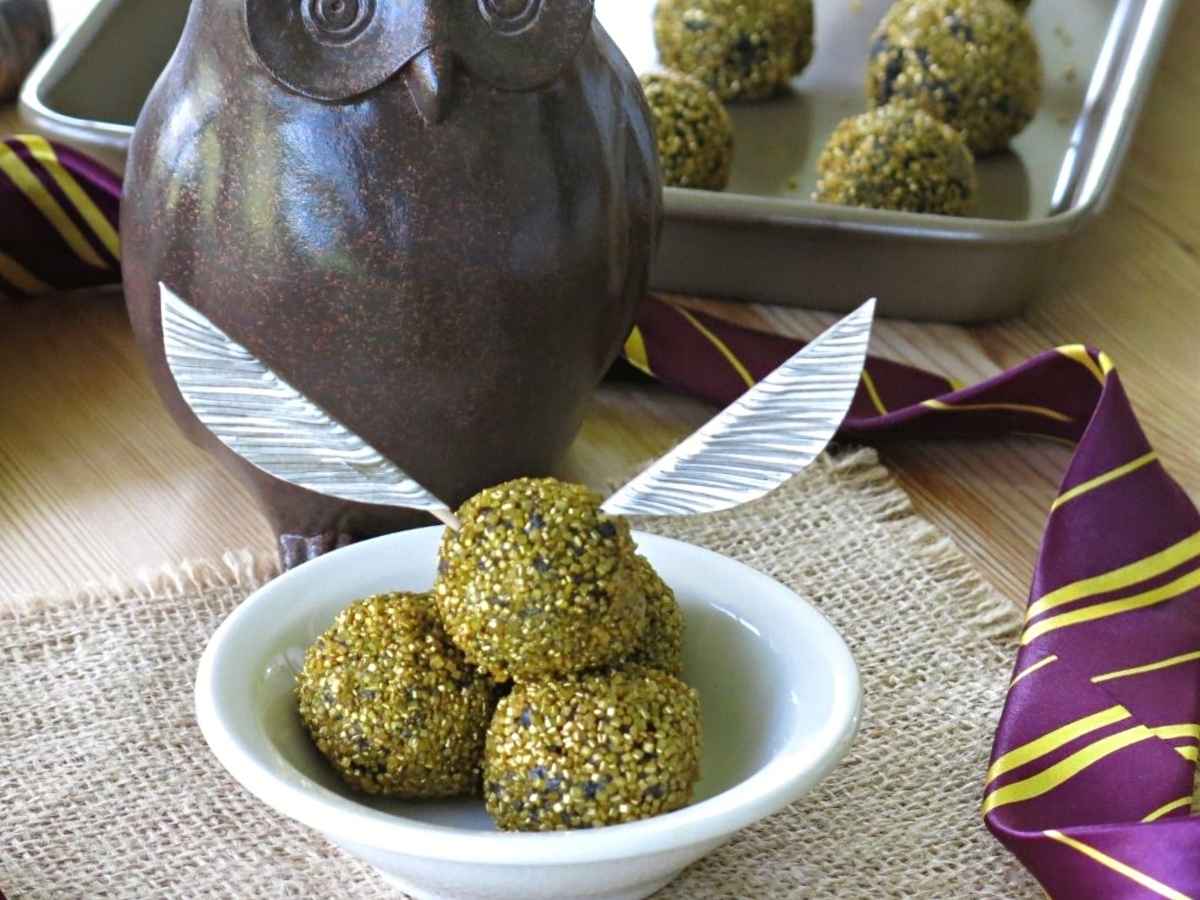 We saved raw chickpea cookie dough balls for last. They're completely edible without cooking them first.
Just because a recipe is vegan, doesn't mean that you can sample the batter. Raw flour needs to be cooked first.
These dough balls can be cooked if you add a little baking soda. Or, you can just roll them into balls and enjoy the soft, chocolate chip cookie taste.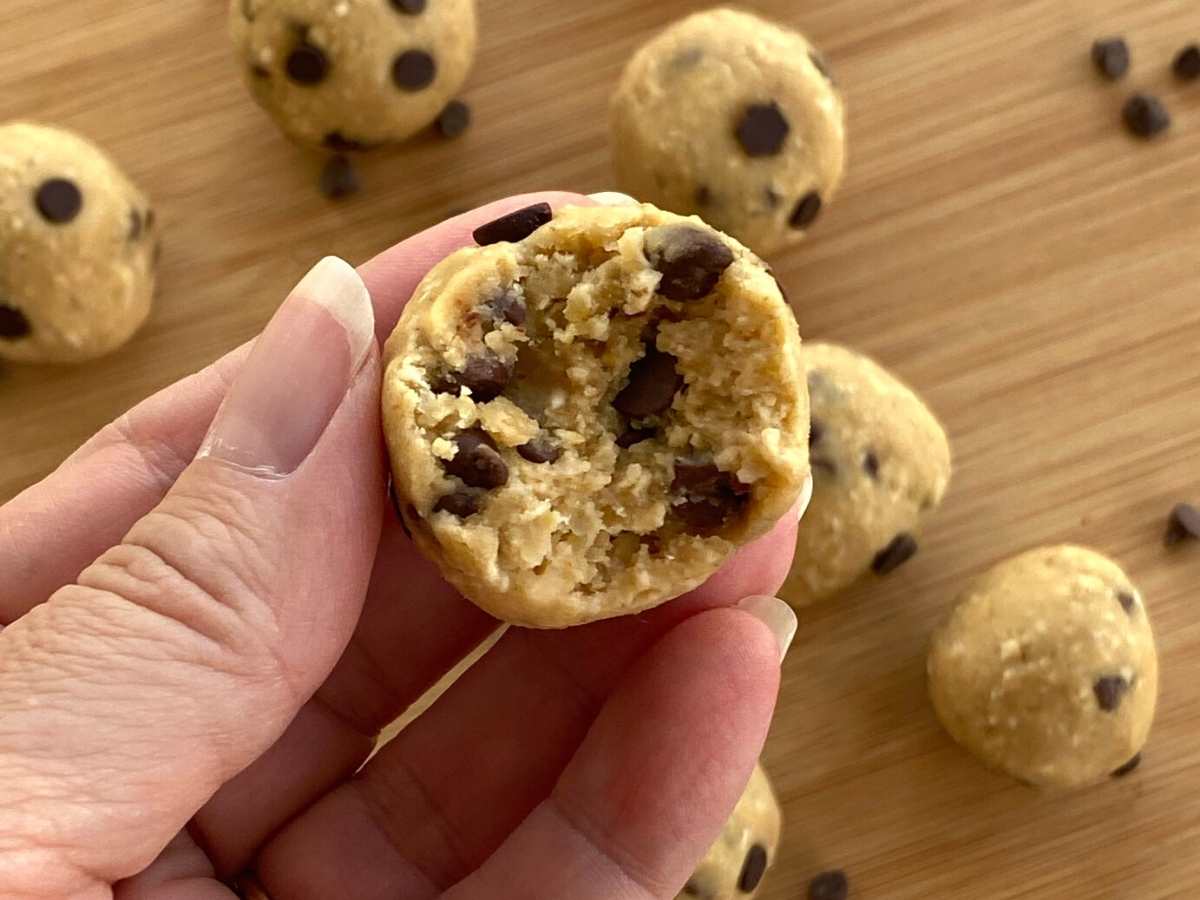 More Vegan Dessert Recipes