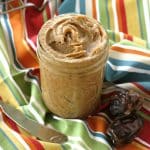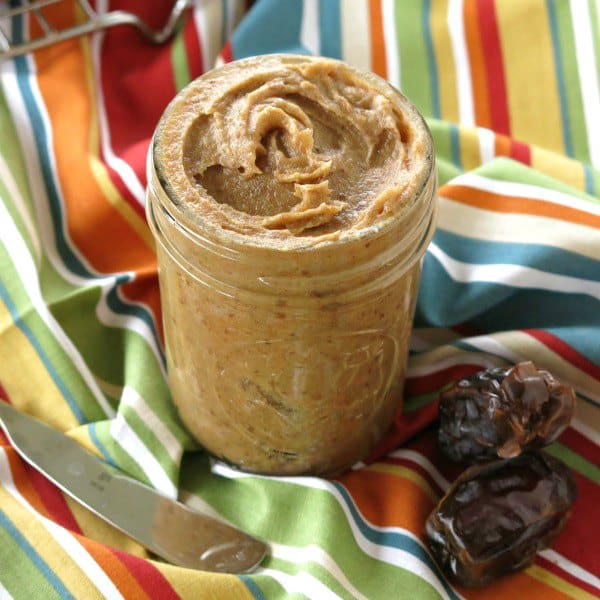 Print
How to Make Date Paste
Learn how to make date paste using Medjool or Deglet Noor dates. It will become your favorite healthy sweetener!
Soak time included
10
minutes
1

pound

Dates

Medjool or Deglet Noor

1/4

cup

water
Remove pits from dates if necessary by making a small slit on one side of the date. Open slit and pull out the pit.

To soften dates, place them in a glass or ceramic bowl and cover with hot water. We heat 2 cups of water in the microwave for about 2 minutes.

Allow dates to soften for 10-20 minutes. Newly purchased dates are usually soft and supple and will not require much more than 10 minutes.

Remove dates from the bowl with a slotted spoon and place in a food processor. Add 1/4 cup of the water the dates soaked in.

Process on high speed for 3-5 minutes, stopping and scraping the sides of the food processor as necessary. The exact amount of time depends on how smooth you would like the paste.

Remove paste from the food processor to an air-tight container and store in the refrigerator for up to 3 months.
Calories:
39
kcal
|
Carbohydrates:
10
g
|
Potassium:
92
mg
|
Fiber:
1
g
|
Sugar:
8
g
|
Vitamin C:
0.1
%
|
Calcium:
0.6
%
|
Iron:
0.8
%