These herbed chicken cutlets are pan fried and drizzled with a lemony sauce infused with garlic. You'll be amazed that something this tasty can be ready in under 30 minutes!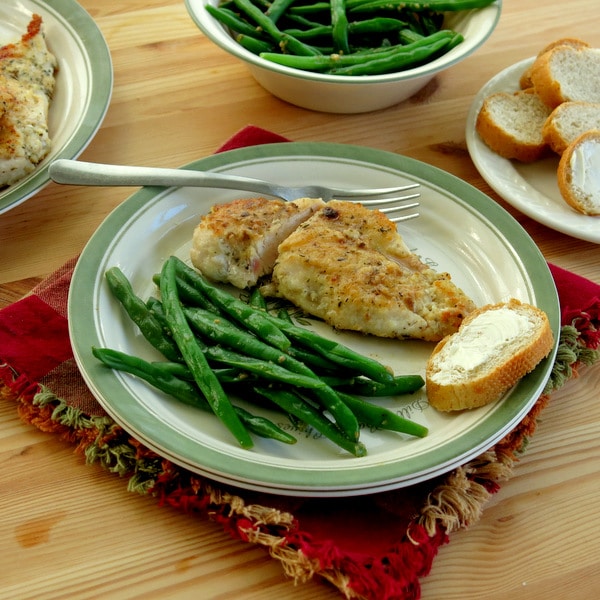 If you have 30 minutes, then I have a recipe that will get dinner on the table in less time than it would take to go through most drive-throughs. And, even though it's ready quickly, it will taste like you spent a lot of time in the kitchen. The chicken cutlets (which are lightly dusted with flour, basil and thyme) stand alone in flavor. But, when you drizzle the lemony garlic sauce over them…they are sublime. 🙂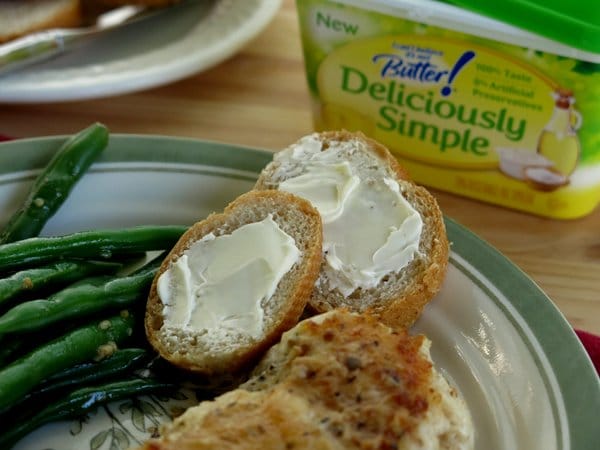 The deliciousness of the sauce is owed in part to I Can't Believe It's Not Butter® Deliciously Simple™. I tried it for the first time in this recipe.
I'm a label reader. I read every last ingredient. I have to because we have a severe peanut allergy in the house. Equally important, I do it so I can make the very best product choices for everyone in the family. And, I hate to wade through an ingredient list that is a mile long with word after word I can't pronounce.
So, I was excited to learn about Deliciously Simple™.  This new spread has a creamy, buttery taste and is made with simple ingredients like non-fat yogurt and vegetable oil. This is something I could use every day and not feet a bit guilty about.
My taste testers have the final say on these matters. Overwhelming, they thought it was "very creamy" and "spreads soooo easy."  We've enjoyed it on toast, vegetables…and of course in herbed chicken cutlets with a lemon garlic sauce.
Learn more about this new product at Try Deliciously Simple.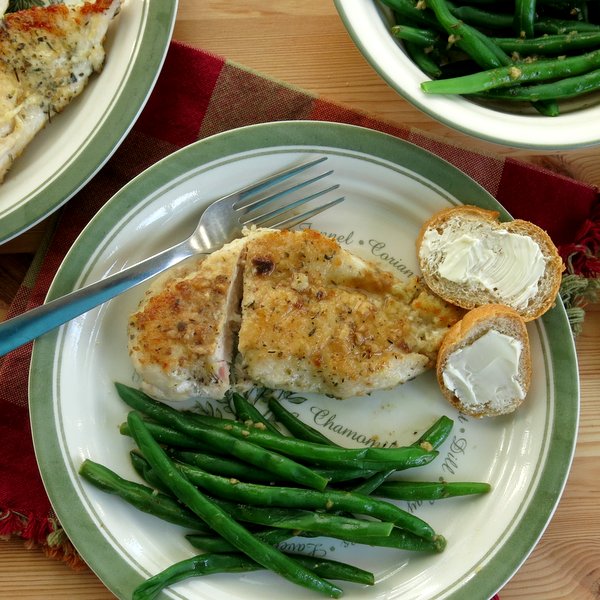 Oh yeah…be sure to save a little lemon garlic sauce to toss with your veges too!
This post was sponsored by I Can't Believe It's Not Butter® through their partnership with POPSUGAR. While I was compensated to write a post about I Can't Believe It's Not Butter® Deliciously Simple™, all opinions are my own.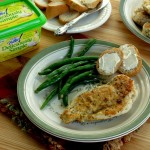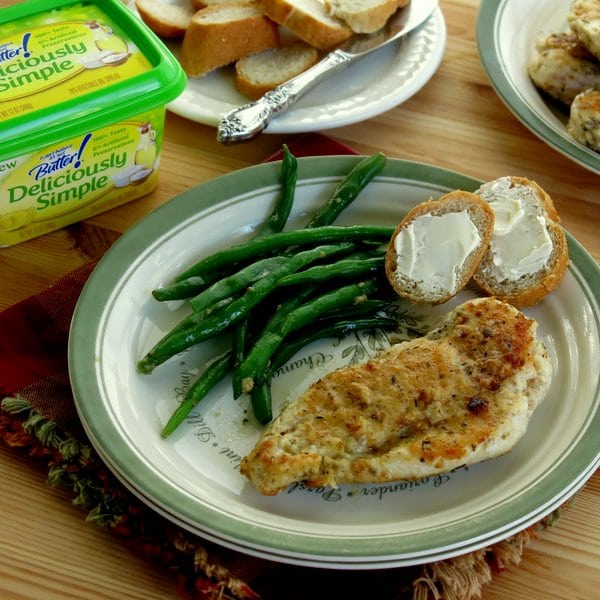 Herbed Chicken Cutlets with a Lemon Garlic Sauce
Pan fried herbed chicken cutlets are drizzled with a lemon sauce infused with garic. You'll be amazed that something this tasty can be ready in under 30 minutes!
Ingredients
1

pound

of chicken cutlets

1

Tablespoon

flour

1/4

teaspoon

dried basil

1/4

teaspoon

dried thyme

1

Tablespoon

olive oil

2

Tablespoons

I Can't Believe It's Not Butter® Deliciously Simple™

divided

Juice from half a lemon

about 1 1/2 Tablespoons; save other half for garnish

1/2

cup

low sodium chicken broth

2

garlic cloves

minced
Instructions
Arrange chicken cutlets in a single layer on a plate.

Combine flour, basil and thyme in a small bowl.

Sprinkle half of the flour mixture over the chicken and then turn over and sprinkle the rest over the other sides.

Swirl olive oil in a large pan.

Add 1 Tablespoon of Deliciously Simple™ to pan and melt over medium-high heat.

Add chicken to pan and cook about 5-6 minutes on each side or until the outside is browned and the inside is no longer pink.

Remove chicken to a serving platter and keep warm.

Melt remaining Deliciously Simple™ in pan.

Add chicken broth, lemon juice and garlic to the pan and stir to combine, scraping up brown bits.

Bring mixture to a boil and continue to boil until sauce has thickened slightly or about 3-4 minutes.

Spoon lemon garlic mixture over chicken and garnish with lemon slices.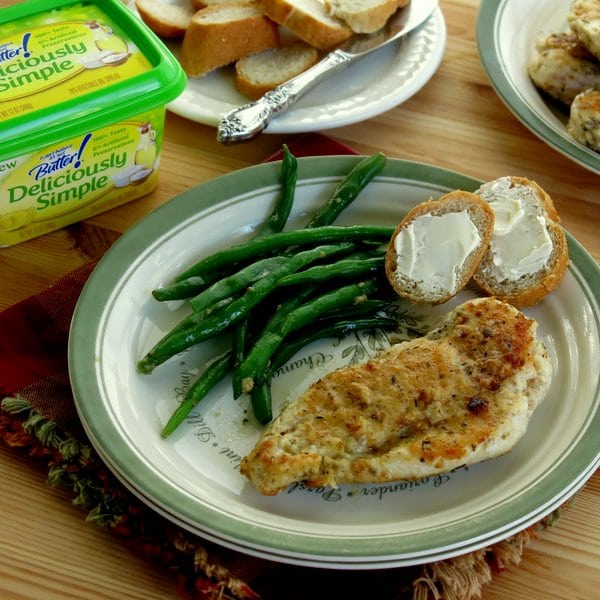 Enjoy!