This easy key lime dip is creamy with a bit of crunch from toasted coconut. It's a no-bake pie in a cup that's also freezer-friendly for a cool treat any time.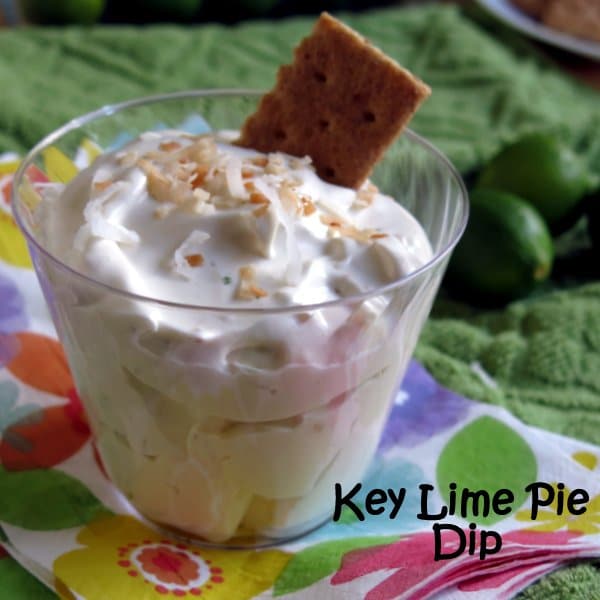 Sometimes I just need a key lime fix. I never know when it will happen, but when it comes on…look out. It sure is nice to satisfy that craving without breaking the calorie bank and in a moment's notice.  That's exactly how this key lime dip came to be.
This dip has all the flavor of a creamy key lime pie, but works will with low-fat or no-fat products. Cha-ching, a few calories saved. Instead of a buttery, graham cracker pie shell (which I totally agree has its time and place and is absolutely delicious,) use low-fat graham crackers or fruit to scoop up the creamy dip. Cha-Cha-ching!
There are only a few steps involved in this freezer-friendly recipe.
Key Lime Dip Step-by-Step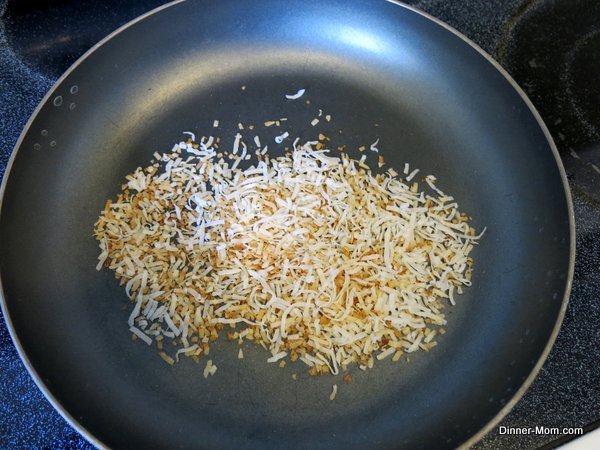 This key lime dip gets a bit of texture and color from toasted coconut. Place sweetened coconut in a pan and cook for about 5 minutes over medium-high heat. You don't need to do anything to the pan first. But, shake the pan or stir the coconut frequently to make sure it doesn't burn. If you like a chewy texture, then don't bother with the toasting step. If you're not a fan of coconut, then leave it out altogether.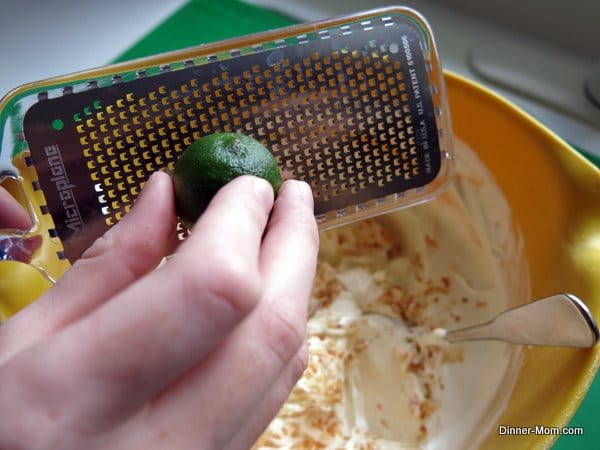 If you are using real key limes, then zest 2 to punch up the key lime flavor. If you are not up for juicing limes, then try Nellie & Joe's Key West Lime Juice. It's the best.
Add the zest to a bowl with condensed milk, whipped topping, key lime juice and toasted coconut (save a little coconut for garnish.) Mix everything together and allow it to firm up in the refrigerator. Wait at least 15 minutes. By about an hour it will be even firmer.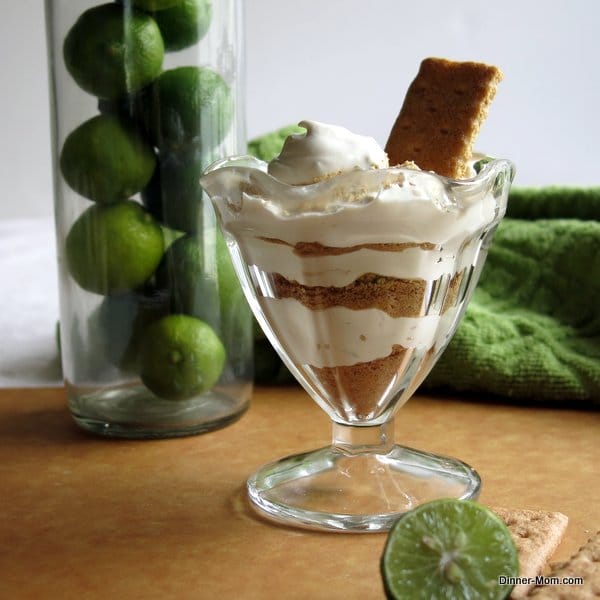 You've got options for this tasty key lime dip. I just love this trifle my daughter made. She crumbled the graham crackers and made layers with the dip. It also makes a tasty no-bake pie filling.
Hopefully, you have some  key lime dip remaining after the initial taste test. If so, portion it out in freezer-safe containers. Cover and freeze containers for up to 2 months for best quality.  Defrost frozen servings in the refrigerator for several hours or microwave for about 5 seconds. Serve with graham crackers or fruit.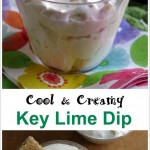 Key Lime Dip with Toasted Coconut
This creamy key lime dip gets a bit of crunch from toasted coconut. Easy, freezer-friendly recipe for a cool treat any time.
Ingredients
1/3

cup

sweetened coconut flakes

14

ounce

can sweetened condensed milk

fat-free or regular

8

ounce

tub whipped topping

fat-free, lite or regular

1/2

cup

key lime juice

Graham crackers or fruit for dipping
Instructions
Toast coconut flakes on the stove-top by heating them in a pan over medium high heat for about 5 minutes or until lightly browned and fragrant. Stir frequently.

Add the sweetened condensed milk, whipped topping and lime juice to a large bowl and stir until well combined.

Fold in most of the coconut flakes, reserving about 1 Tablespoon to sprinkle over the top of the dip.

Chill dip in the refrigerator for about 15 minutes prior to serving.

Serve with graham crackers or fruit.
Recipe Notes
This dip makes a great no-bake pie base too. Dip or pie can be stored in the freezer for up to two months. Taste tested with fat-free and full-fat ingredients.
Enjoy! Know someone who needs a key lime fix, why not share this recipe?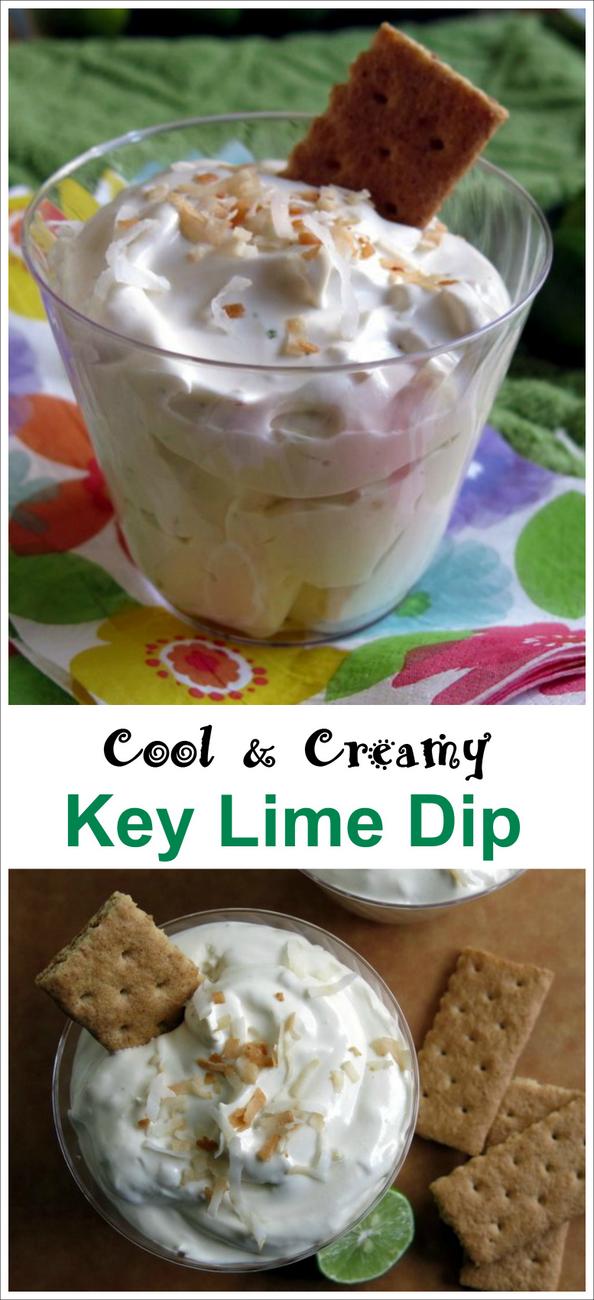 Don't miss a post. Join our mailing list and receive our free Mini Make-Ahead Meal Plan with 5 Gourmet Recipes!