Choose nuts for super healthy banana muffins. But, even with chocolate chips, these get a seal of approval. Whole wheat flour, Greek yogurt and lots of sweet banana make these moist and hard to resist and very healthy.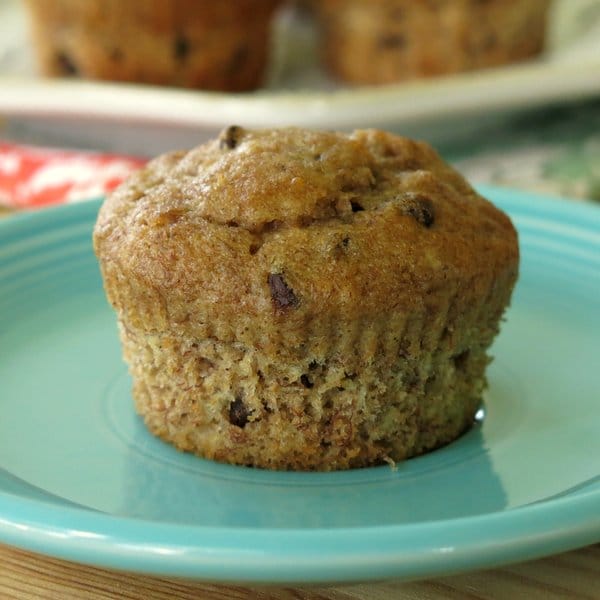 Next time you have two lonely, unwanted, over-ripe bananas sitting on your counter, don't throw them out.  When I'm not making Banana Oatmeal Cookies, I enjoy these healthy banana muffins with Greek Yogurt. The riper the bananas, the sweeter the result!
This scenario happens far too often at our house. Sometimes I freeze the bananas, or make easy ice cream. But, I'd rather freeze these muffins instead to pull out for a healthy breakfast or snack.
I like to keep lots a fruit around, so we make good choices. But, last week I could just tell…it was going to happen again. So, I made up the dry ingredients and waited…and watched…and eventually…
I enjoyed a nice batch of Healthy Banana Muffins!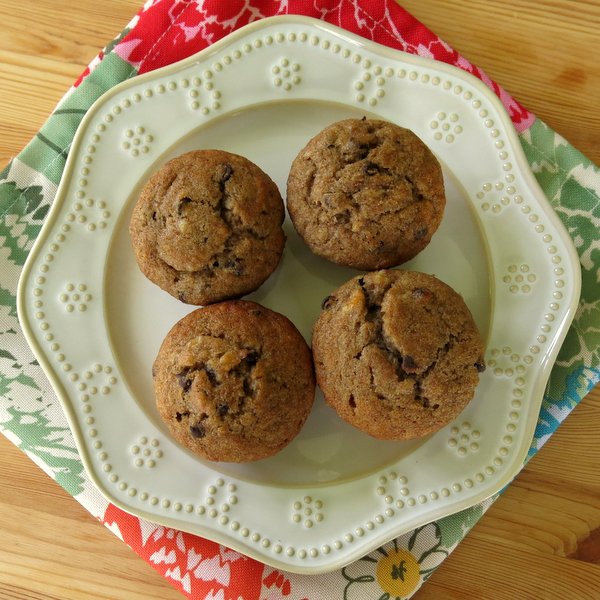 This is the zucchini muffin recipe…exactly…except that it uses mashed bananas instead of zucchini and nuts or chocolate chips instead of cranberries. I used whole wheat pastry flour and they tasted great! I also use my favorite stevia/sugar blend to lower the sugar content.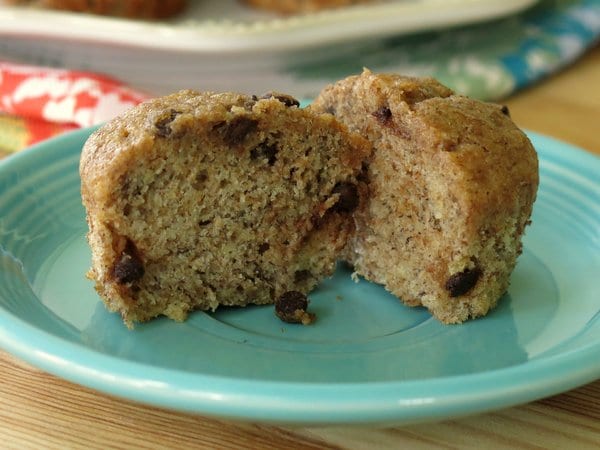 Guess what got mixed in to this batch? Special request by my chocoholics. They are so moist!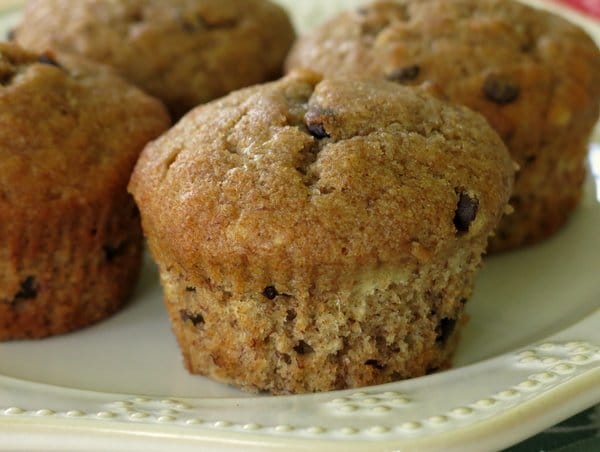 I'll take two please!
These would store well in the freezer. But, I never get the chance to freeze any. The recipe makes about 8 muffins. Next time, I'm going to leave an entire bunch of bananas sitting on the counter. 🙂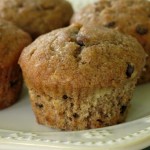 Healthy Banana Muffins with Yogurt
These banana muffins are super moist and tasty. Yogurt, whole wheat flour and sweet banana make them healthy too...even if you opt for chocolate chips!
Instructions
Preheat oven to 350 degrees F.

Combine flour, sugar, baking powder, baking soda, salt and cinnamon in a bowl.

Stir banana, egg and yogurt into the dry mix.

Fold in nuts or chocolate chips.

Fill muffins tins lined with paper liners or coated with cooking spray about ⅔ full. (Tip: If using paper liners, spritz them with cooking spray too!)

Bake for 20-25 minute or until the muffins are firm and lightly browned on the top.

Allow muffins to cool for 5 minutes and then remove to a wire rack to cool further.
Nutrition Facts
Healthy Banana Muffins with Yogurt
Amount Per Serving
Calories 127
Calories from Fat 18
% Daily Value*
Total Fat 2g 3%
Cholesterol 21mg 7%
Sodium 121mg 5%
Potassium 170mg 5%
Total Carbohydrates 24g 8%
Protein 3g 6%
* Percent Daily Values are based on a 2000 calorie diet.
Enjoy!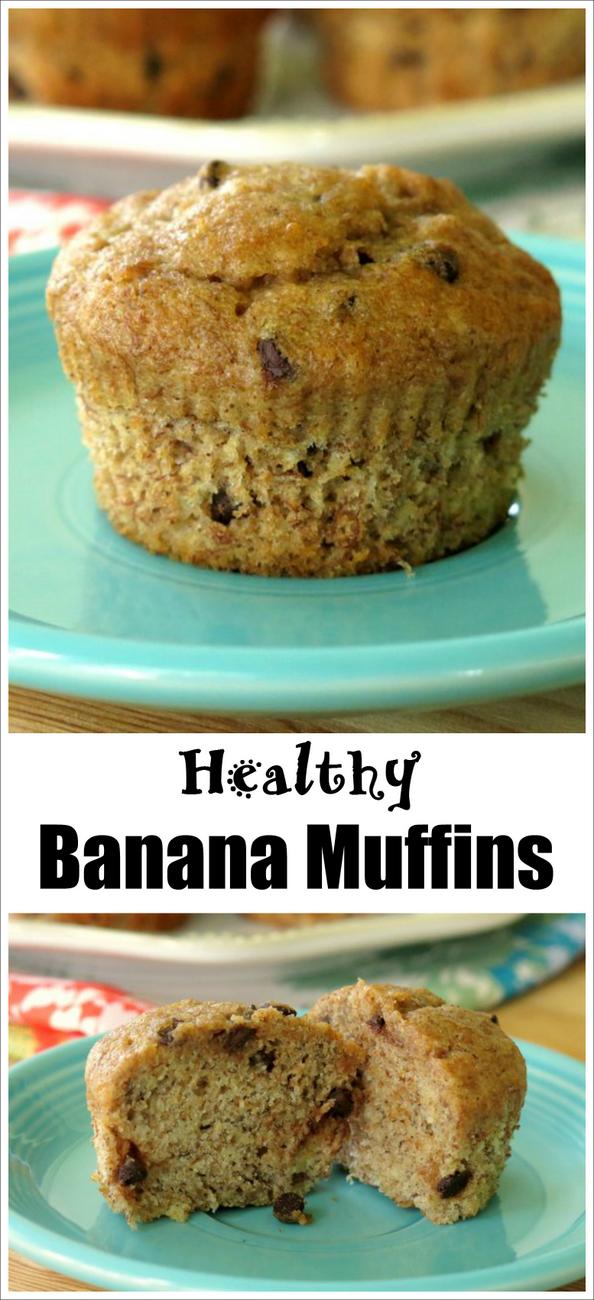 NEVER MISS A RECIPE! SUBSCRIBE BY EMAIL & RECEIVE A FREE GIFT!
FOLLOW ME: