These tasty little zucchini cakes are packed with feta cheese and red onion. They're the perfect savory dish to celebrate the start of summer and this popular summer squash.
I've never met a zucchini recipe that I didn't love from Zucchini Noodle Alfredo to Zucchini Bruschetta. But, I'm particularly partial to combining it with feta cheese and red onion, like we did for Zucchini Egg Muffins.
This recipe has been in the works for weeks. But, every time I make these tasty little zucchini cakes, they're gone before I've got the picture.
I hope this one captures their essence and the scene at a recent photo shoot. Imagine a plate of savory little cakes you can pick up with your hands.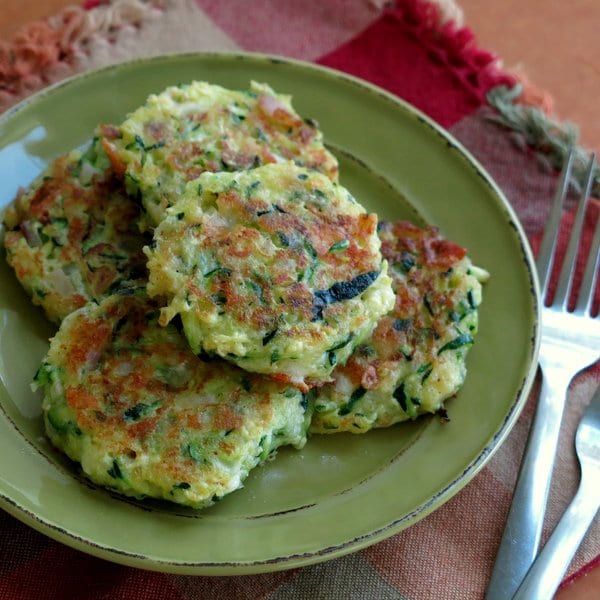 These cakes are chock full of zucchini shreds, diced red onion and crumbled feta cheese and a slight aroma of their savory goodness lingers in the air. Little (and big) hands are reaching for just a taste…eventually, you carry off a little plate to a quiet corner and enjoy!
Easy Zucchini Cakes Tips and Tricks
It's all about the shreds! Use a grater to make coarse shreds. But, don't stop there. Get rid of the wetness. Spread the shreds out on a towel, top with another towel and press out the excess liquid.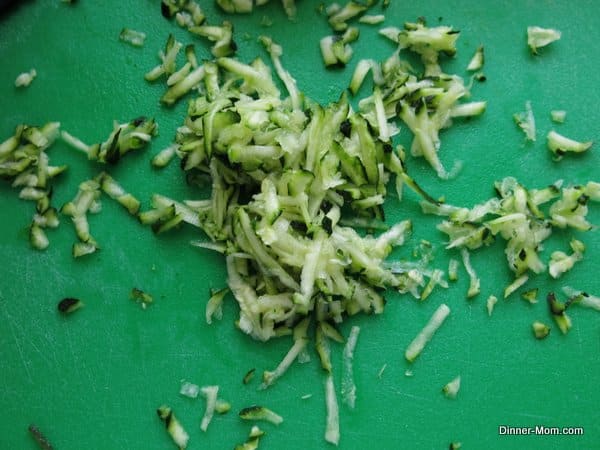 Secondly, handle the delicate zucchini cakes with care.
Compress them tightly with your hands into small, slightly rounded balls. (When you drop them in the pan, they will flatten.) Small cakes are easier to work with. These are each about 1/4 cup of mixture that has been tightly compressed.
Coat the bottom of the frying pan with a very thin layer of olive oil. If you use too much, the zucchini cakes will absorb the oil and become excessively soft and difficult to work with.
Cook the zucchini cakes for about 2 minutes on each side. Try not to flip them too much. (Did I mention they are delicate?!) They will be browned on the outside. If they seem to be spreading too much, push the sides back in with the spatula.
Remove cakes to a plate lined with paper towels (to absorb any excess oil.) They will firm up a bit as they cool. Ahem…if you actually do wait for about 5 minutes.
The final result is a little zucchini patty. It's a savory appetizer. Put in on a bun and you've got a slider.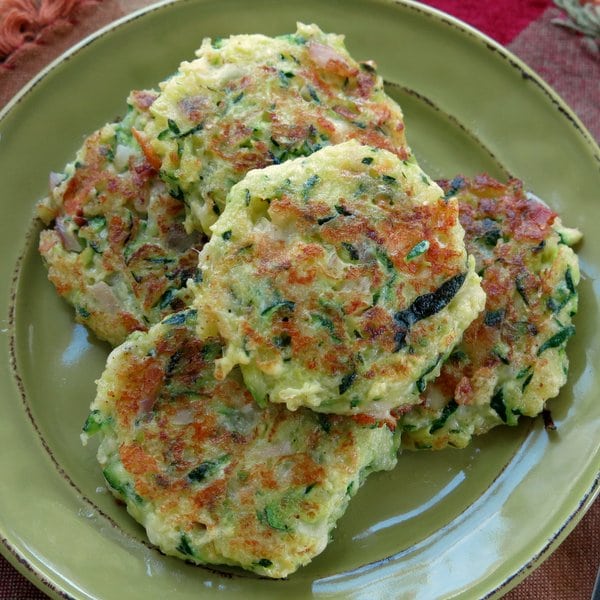 Or, scoot off to your private corner of the world and enjoy your very own plate of tasty zucchini cakes for lunch (or dinner!)
Please rate this recipe and tag @DinnerMom or #DinnerMom on social media. We love to see what you are cooking up!
Zucchini Cakes with Feta and Red Onion
These tasty little zucchini cakes are packed with feta cheese and red onion. It's the perfect recipe to kick-off summer and celebrate this summer squash.
Ingredients
2

cups

shredded zucchini

packed

1/4

cup

red onion

finely diced

1

cup

crumbled feta cheese

1/2

cup

panko bread crumbs

whole wheat

2

eggs

beaten

1

teaspoon

olive oil
Instructions
Spread zucchini shreds out on a towel.

Place a towel over the top of the shreds and press out excess water.

Add zucchini, red onion, feta cheese and panko bread crumbs to a bowl and stir to combine.

Stir in eggs.

Compress about 1/4 cup of the zucchini mixture into a small patty.

Spread a thin layer of olive oil in the bottom of a frying pan over medium heat.

Add zucchini patties to pan and cook for about 2 minutes on each side. The patties are very delicate. Try to turn only once.

Remove to a paper plate lined with paper towels and cool for about 5-7 minutes. Cakes will firm-up more as they cool.
Nutrition
Calories:
179
kcal
|
Carbohydrates:
9
g
|
Protein:
9
g
|
Fat:
11
g
|
Saturated Fat:
6
g
|
Cholesterol:
115
mg
|
Sodium:
509
mg
|
Potassium:
230
mg
|
Sugar:
3
g
|
Vitamin A:
8
%
|
Vitamin C:
13.5
%
|
Calcium:
22.1
%
|
Iron:
6.8
%
Enjoy!

NEVER MISS A RECIPE! SUBSCRIBE BY EMAIL & RECEIVE A FREE GIFT!
FOLLOW ME: