This post may contain affiliate links. As an Amazon Influencer, I earn from qualifying purchases.
Are you wondering what to eat with guacamole? I'm guessing you're here because you need healthy, low-carb ideas! We have ways to use it at every meal, including breakfast, snacks, and dinner, and lots of things you can use to dip into it.
Many of these recipes are perfect for a low-carb game-day menu!
We curated and tested the choices very carefully because I don't want a batch of delicious guac wasted on some crazy experiment!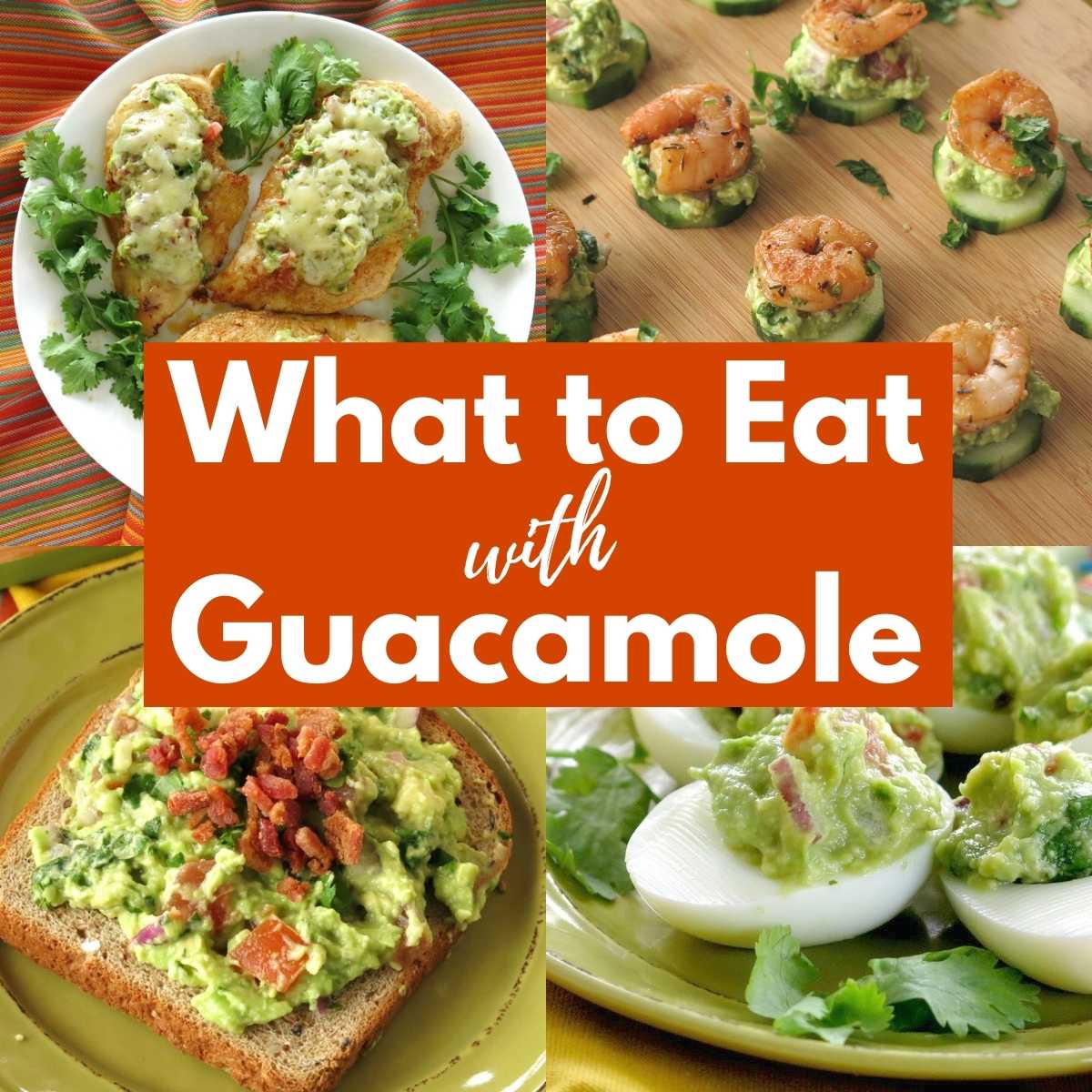 Jump to:
Best Homemade Guacamole Recipe
First, you need the best guacamole recipe. Check out our tutorial for simple guacamole dip. It's not just my opinion. Loads of readers have made this recipe and told me how much they LOVED it.
Sometimes you need a small batch which is why we cut down the measurements to make guacamole with one avocado too!
If you happen to have some Pickled Pink Onions on hand, add them to any of these recipes! They only take 5 minutes to make and will add another amazing dimension of flavor.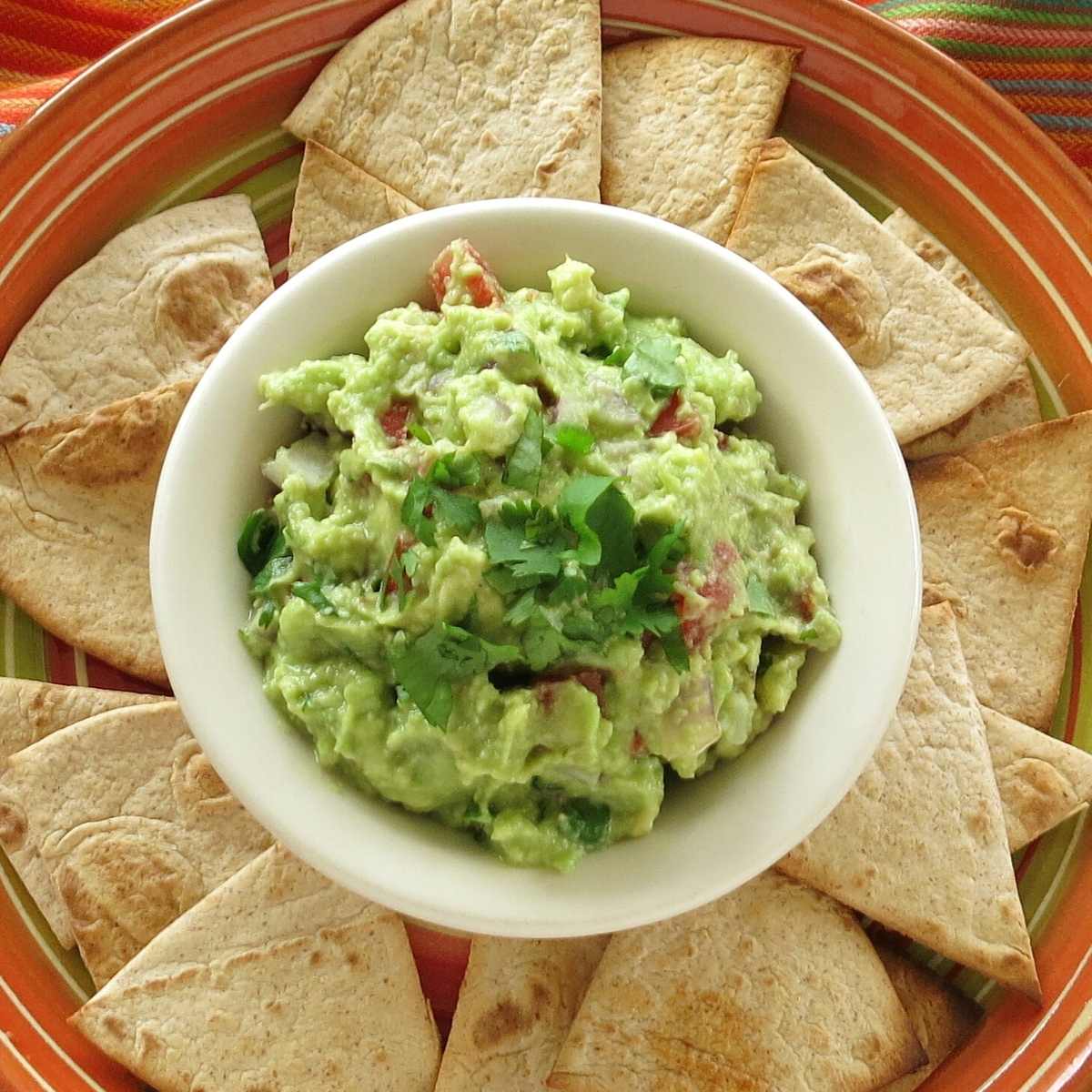 Of course, all of these recipes will work with store-bought guacamole or your favorite recipe! With the basics out of the way, let's get to some creative ways to serve it.
1. Chicken Melts
You can eat it for dinner! Top chicken with a dollop and smother it with cheese. We used the recipe below on the stovetop and used spicy, pepper jack cheese. You can bake it in the oven instead and load it with more things like bacon! Or, you can stuff it!
Guacamole over a firm white fish, like mahi mahi or grouper is amazing too!
Guacamole Chicken Melts Recipe
Guacamole Chicken Melts provide almost instant gratification. They're low-carb, use one pan and are ready in 20 minutes.
Check out this recipe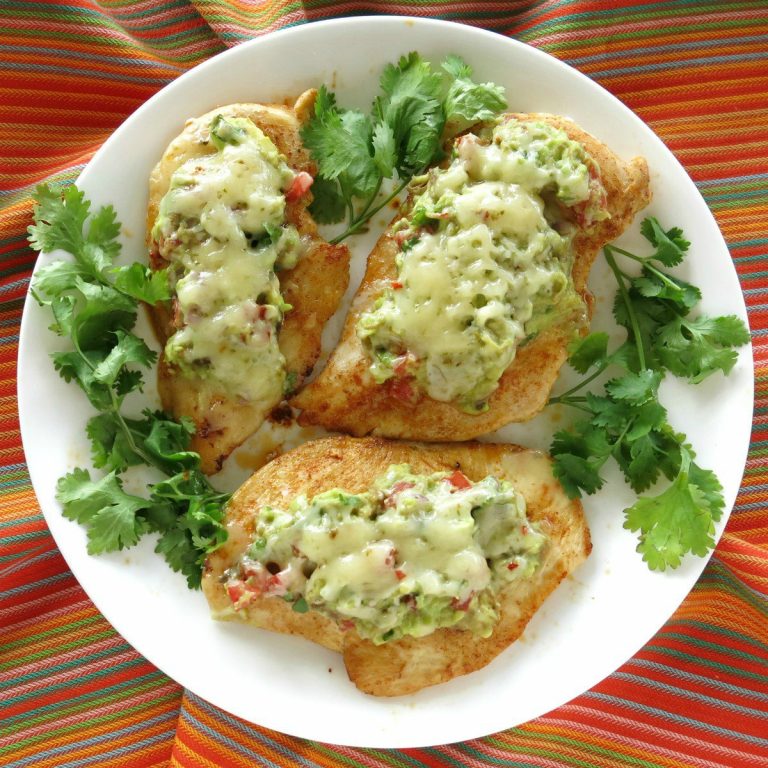 2. Toast
Take healthy avocado toast to the next level. Slather it on a slice of whole wheat bread, no-carb bread, or cloud bread. From there, add egg, bacon, cheese or one of the other suggestions in the post below to come up with the ultimate open-faced breakfast sandwich.
Breakfast Guacamole Toast Recipe
Breakfast Guacamole Toast is healthy, delicious and can be low-carb using the right "bread". Choose from our topping ideas and take it to the next level!
Check out this recipe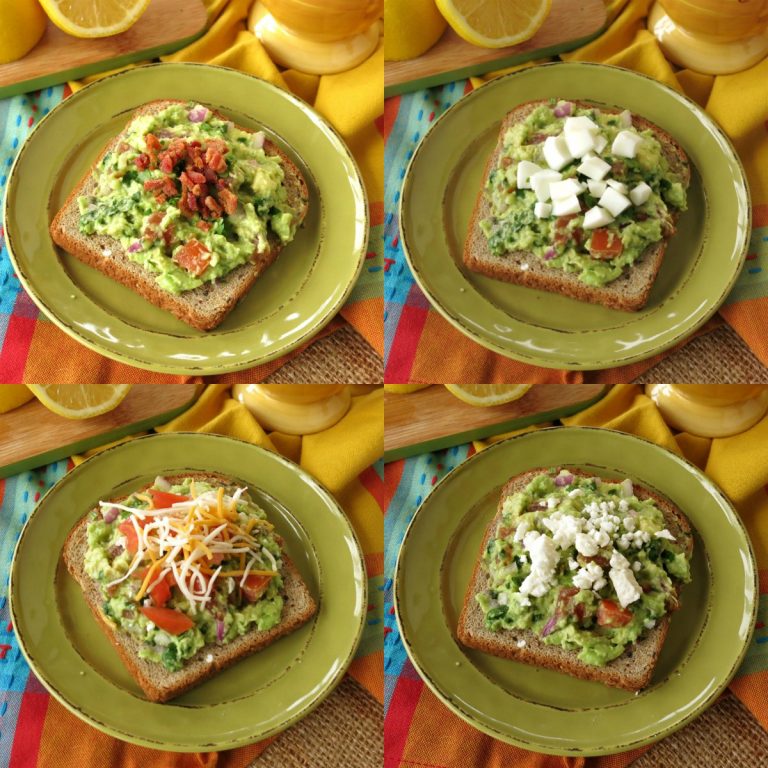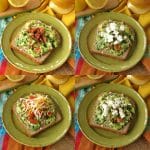 3. Shrimp Bites Appetizer
Turn avo into a fancy appetizer by stacking guacamole and shrimp on a slice of cucumber. Cucumbers can be used as a healthy dipper instead, and so can cilantro lime shrimp. So many options!
Cajun Shrimp Guacamole Bites Recipe
Cajun Shrimp Guacamole Bites are an easy, elegant appetizer for your next party that can be served on a cucumber, healthy cracker or even in a cup.


Check out this recipe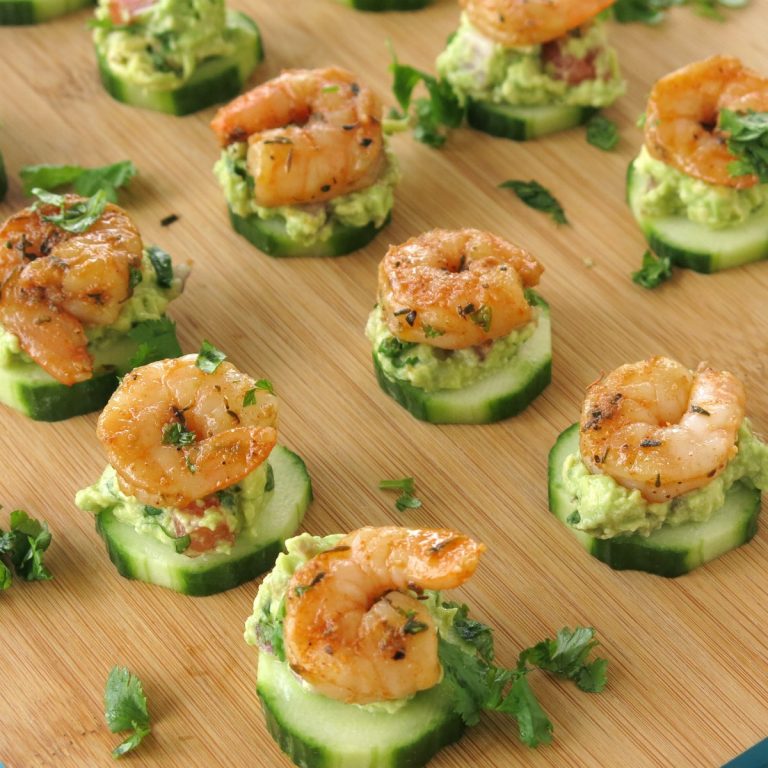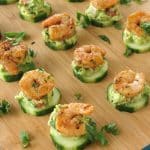 4. Stuffed Deviled Eggs
Jazzing up hard-boiled eggs is a great way to use guacamole! Stir the egg yolks right into the dip. This recipe is perfect for your Easter celebration...but also for occasions like Dr. Seuss Day or St. Patrick's Day!
Guacamole Stuffed Deviled Eggs
Guacamole Stuffed Deviled Eggs will be the hit of your next party, especially if your guests are eating low-carb, gluten-free or ketogenic.
Check out this recipe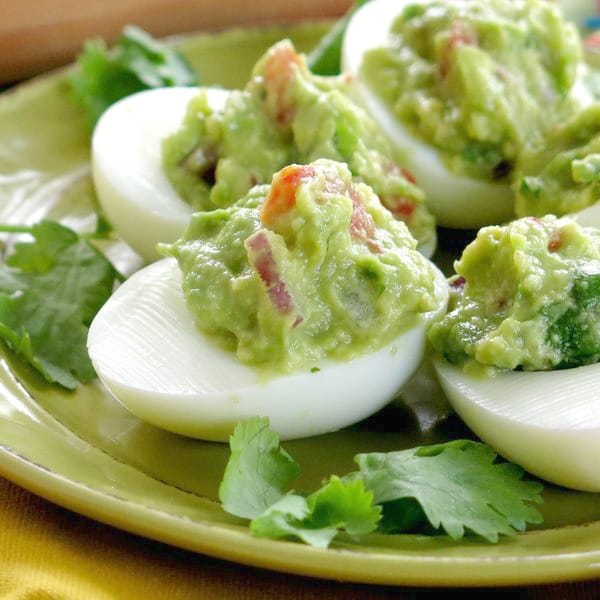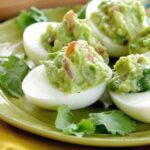 5. Stuffed Mushrooms
Stuffing it into mushroom caps is another tasty alternative that is very low-carb! Use button or baby Bella mushrooms for an easy bite-sized appetizer. Use a large Portobello mushroom topped with Tex-Mex toppings for a heartier dinner recipe.
Guacamole Stuffed Mushrooms
Guacamole stuffed mushrooms are perfect if you are watching your carbs, eating clean or just love these tasty foods. Easy recipe for a healthy appetizer!
Check out this recipe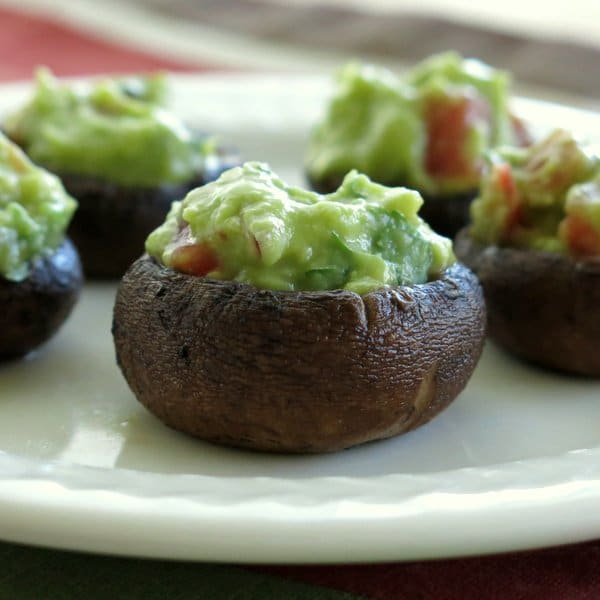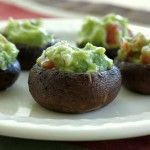 6. Stuffed Sweet Potatoes
No Tex-Mex dish is complete without a dollop of green stuff on top. But have you considered turning a sweet potato into a vessel for all those delicious ingredients? If you're counting carbs, switch out the beans for chicken or beef.
Mexican Stuffed Sweet Potato Recipe
A Mexican Stuffed Sweet Potato becomes a hearty meal when topped with your favorite Mexican toppings.
Check out this recipe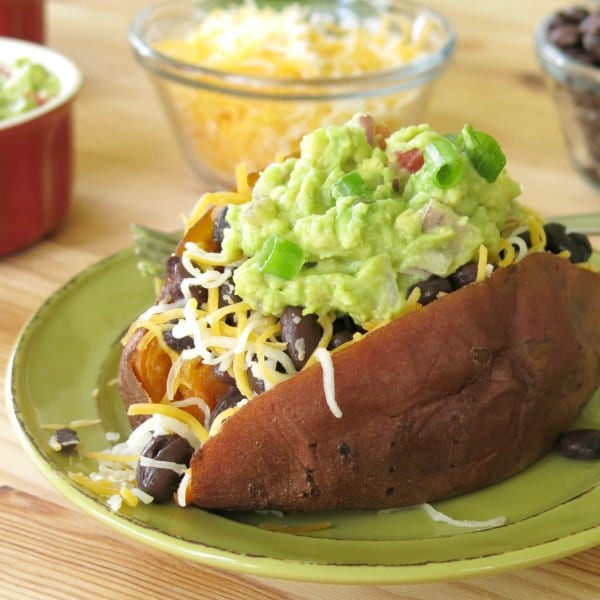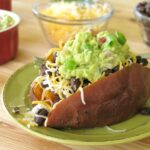 7. Topping for Burgers or Patties
If you're having a hamburger, turkey burger, or plant-based burger, top it with guacamole and you'll be able to skip the bread it's so tasty! It's also amazing on these black bean patties.
Black Bean Cakes and Avocado Cream Sauce
Black bean cakes with corn, green onion and cilantro and a little crushed red pepper, if you dare. Offset the heat with an avocado cream sauce. Make ahead and freeze too!
Check out this recipe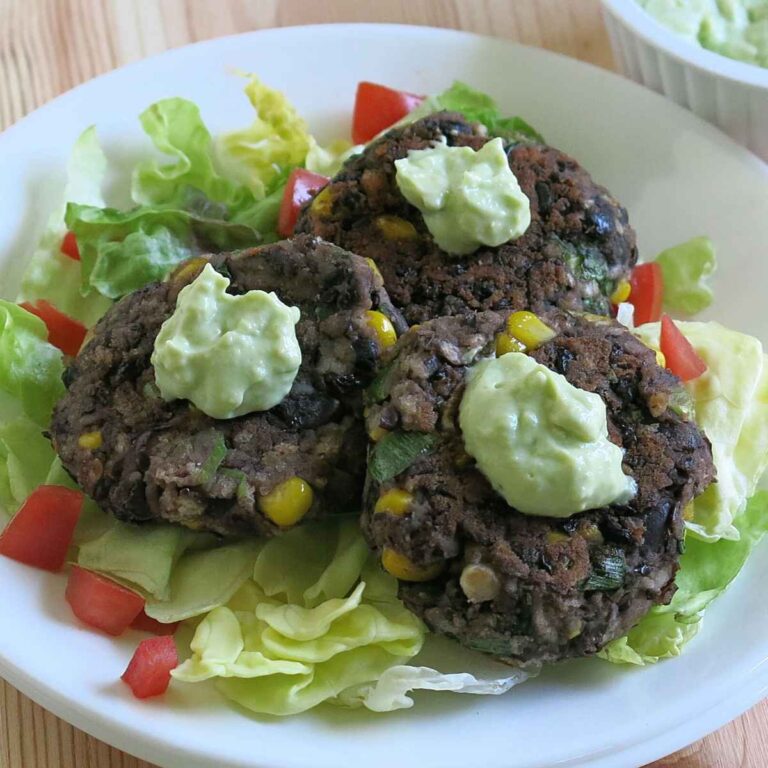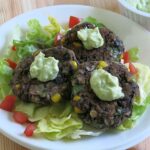 8. Guacamole Dressing
If you have leftover guacamole, you're just a few steps away from turning it into salad dressing! Add it to a food processor or hand mix it along with a little mayonnaise or Greek yogurt. Whiz until it's smooth and creamy, adding a little water as necessary to thin it out. It's perfect on taco salads!
Taco Salad in a Jar
Assemble Layered Taco Salad Jars to enjoy tasty, no-mess, healthy, low-cal salads all week long. 
Check out this recipe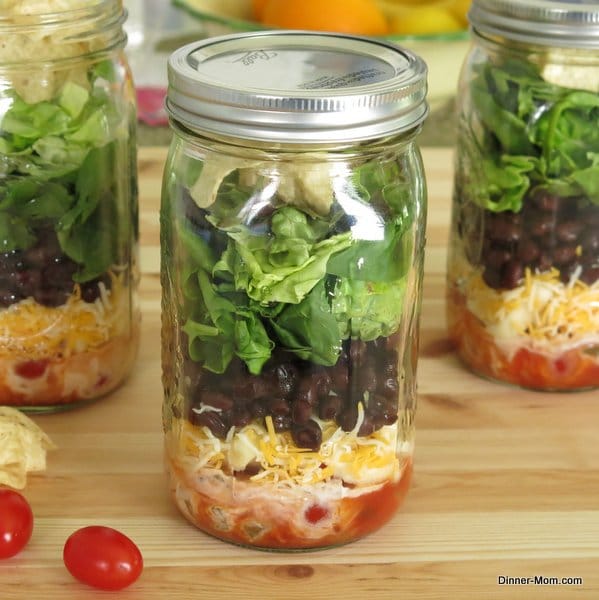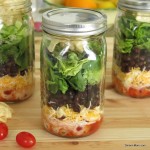 9. Vegetable Chips and Fries
Need a healthy suggestion for what to dip into guacamole? Try one of our Healthy Alternatives to Chips. From zucchini chips and sweet potato chips to carrot "fries," there are so many guilt-free dippers that you can make at home or buy at the grocery store.
Zucchini Chips in the Microwave or Oven
Cook these zucchini chips in the microwave or oven. Tips and tricks for the perfectly crisped chip.
Check out this recipe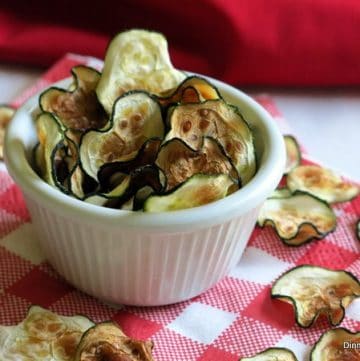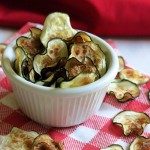 Truth be told, just about any vegetable goes well with guacamole. Simply pull out a platter of raw crudités with things like carrot sticks, cauliflower florets or celery, and enjoy!
10. Low-carb Flour Tortillas Chips
This method will keep you from eating the whole bag of chips!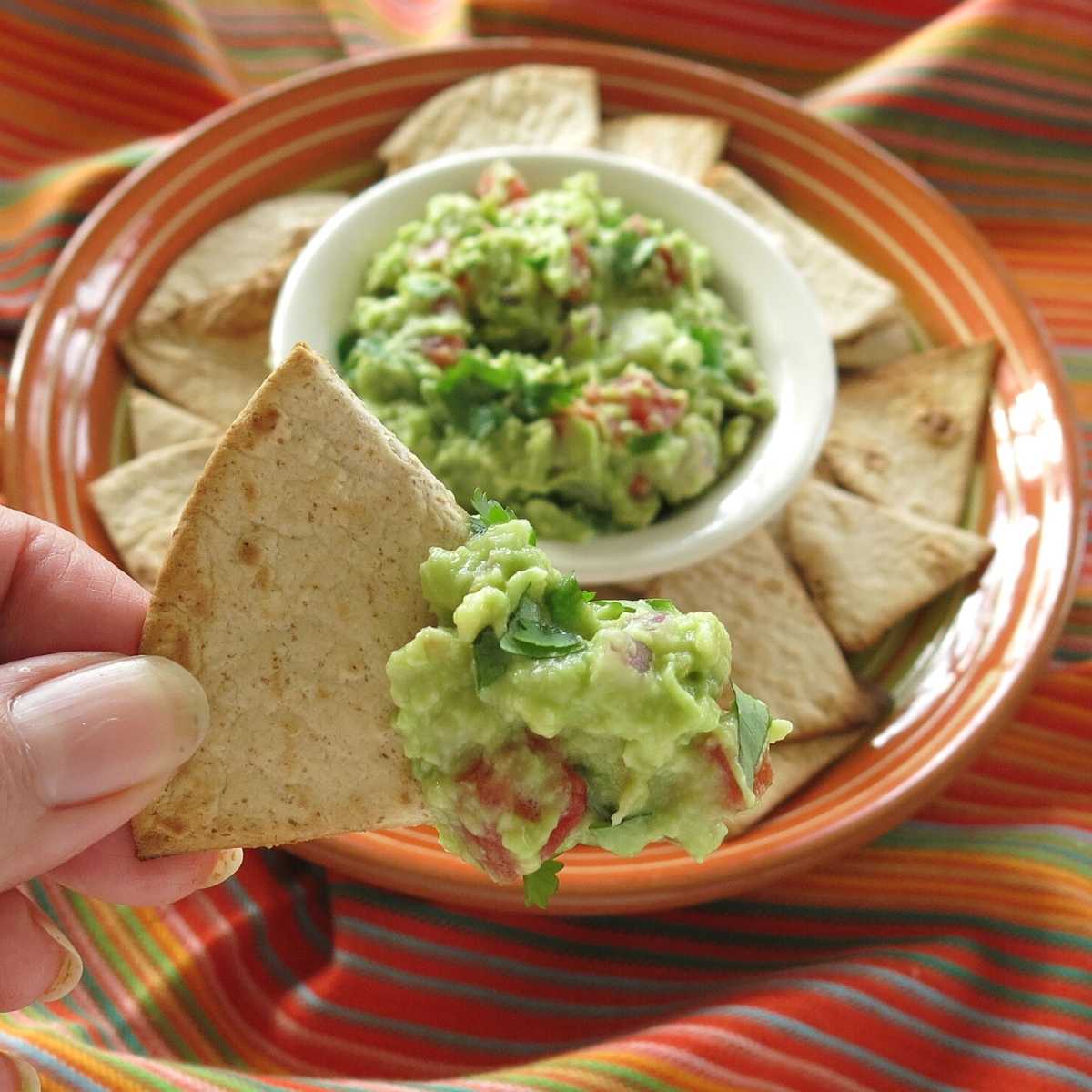 If you're still not sure what to eat with guacamole and you just can't resist a crunchy chip, then make your own. Use low-carb flour tortillas. Cut them into wedges and bake in the oven (or toaster oven) at 375°F until crispy, flipping once. It takes 7-8 minutes, but keep an eye on the chips until you have the process down. Brush it with olive oil or butter and sprinkle with taco seasoning for a tasty version or see more ideas in our guide on how to make low-carb tortilla chips.
11. Dress it up for the Holidays
Vibrant green guacamole can also be shaped and decorated for holiday celebrations like Christmas and Halloween. and other celebrations too. Here are some ideas: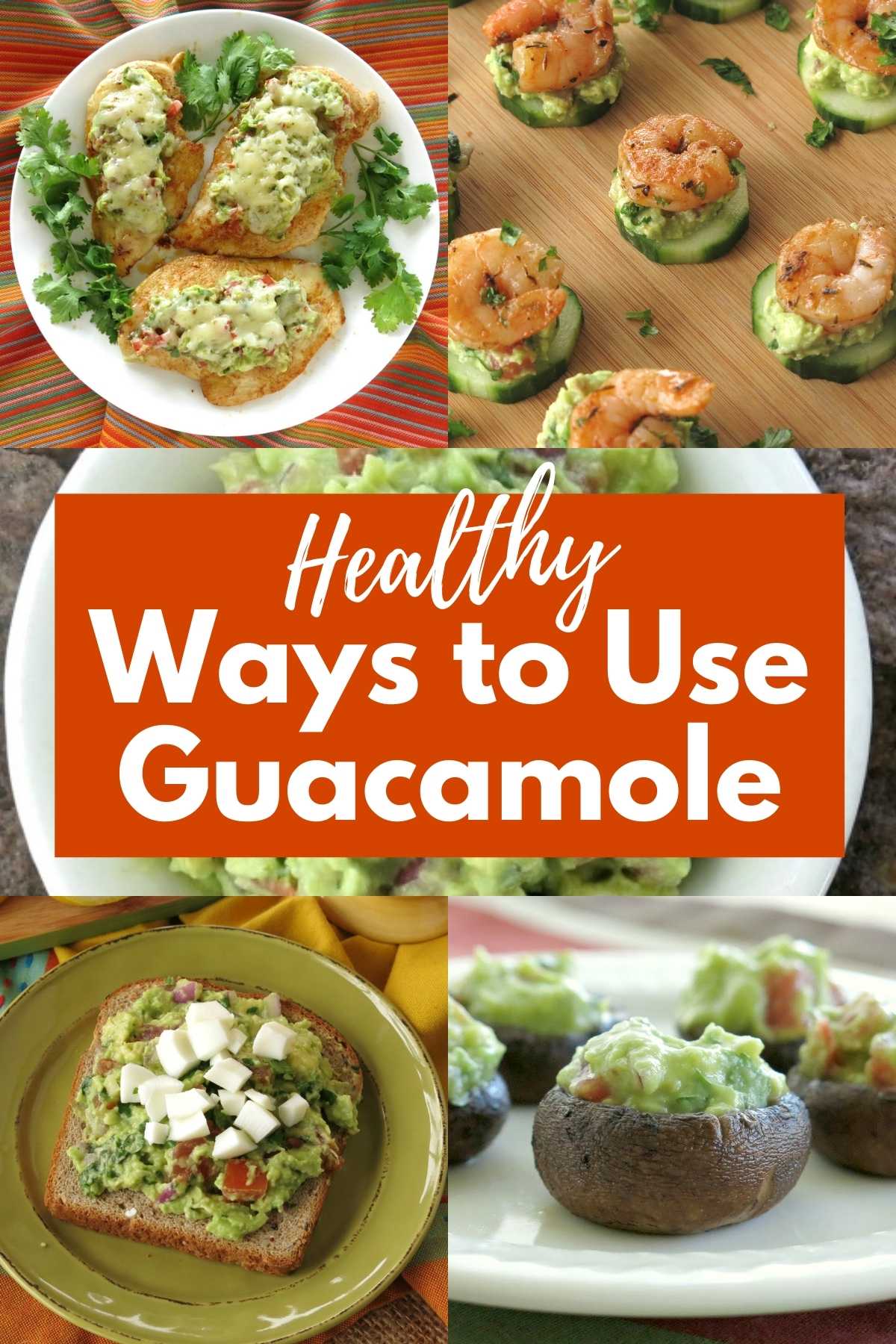 Did I miss your favorite way to enjoy guacamole? Let me know in the comments below!