This post may contain affiliate links. Please read my disclosure.
Wondering what to serve with corn on the cob? Browse the best recipes for main courses and side dishes to make your dinner memorable!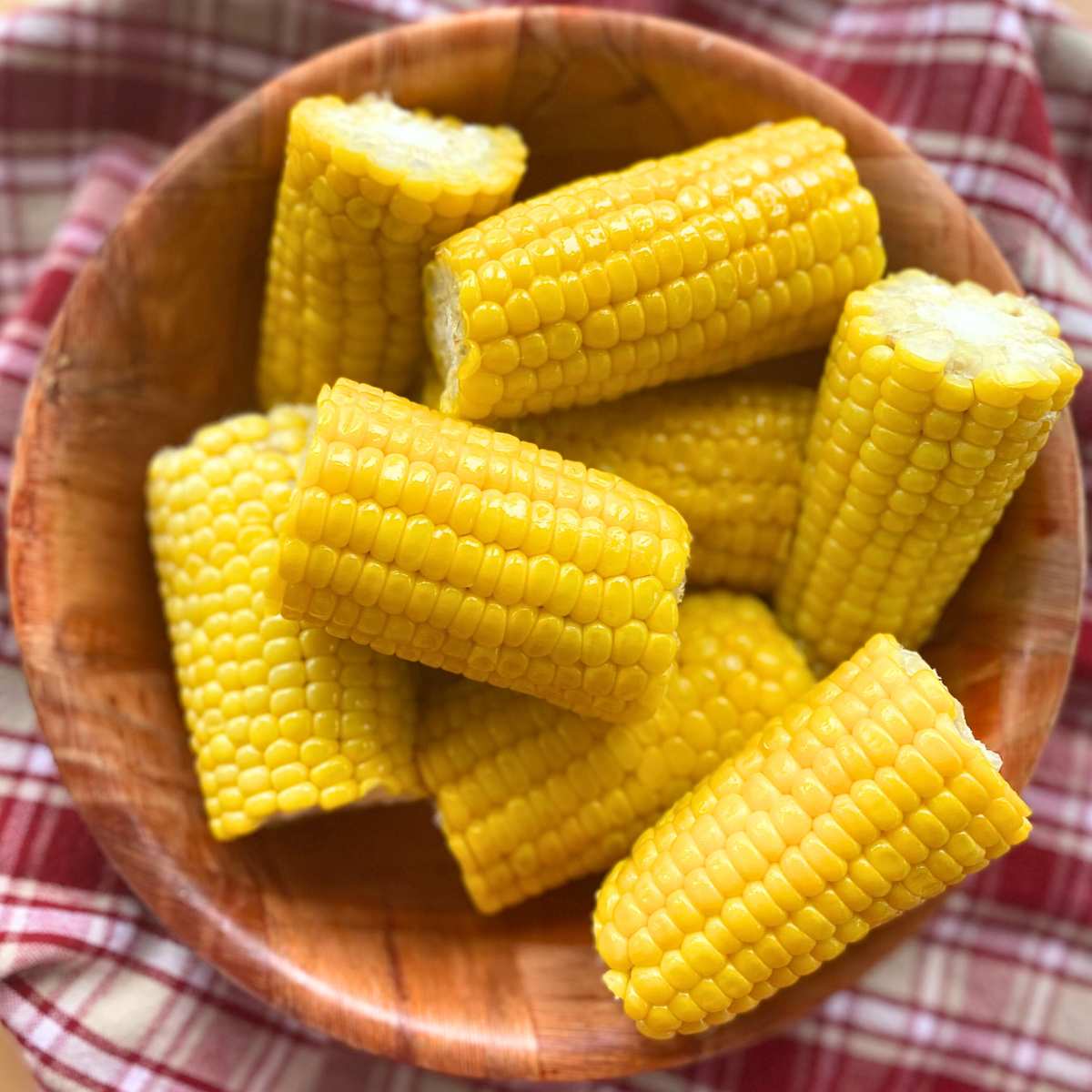 Whether it's a backyard barbecue, a summer dinner party, or a weeknight meal, kids and adults look forward to fresh sweet corn on the cob... at least in my neck of woods.
This vegetable has become a dinner staple since I realized it takes minutes to microwave corn in the husk.
Sometimes we dress it up. It takes center stage when slathered with lime crema and coated with cotija cheese. You can also remove the fresh corn kernels to make Mexican street corn in a cup!
But it's equally perfect cooked alongside baked lemon chicken on a sheet pan for a family-friendly dinner.
We hope you find inspiration with our favorite corn on the cob dinner ideas, including the best proteins and side dishes pairings. Plus, you'll want to check out all the topping ideas that take corn to a whole new level of deliciousness.
Jump to:
Best Ways to Cook Corn on the Cob
Before we get started, let's review the different ways to cook corn on the cob.
Microwave Corn

To microwave corn on the cob in the husk, place unshucked corn on a microwave-safe plate and cook on high using the guideline below. Allow the ears of corn to cool for a few minutes, then cut off the end without the fuzzies. Use a dishcloth to pull the husk and silk off.

1 ear – 2 minutes
2 ears – 4 minutes
3 ears – 5 minutes
4 ears – 6 minutes

To microwave with the husk removed, place it on a microwave-safe plate and cover it with a wet paper towel. Cook on high for 3-5 minutes, rotating the cobs halfway through the cooking process.

Boil - Shuck it, place it in a large pot of boiling water, and cook for 4-6 minutes until the corn is tender but still slightly crisp. This is an ideal way to cook frozen corn on the cob.
Oven - To use this method, shuck the corn, rub with butter or olive oil, season with salt and pepper, wrap in aluminum foil, and roast at 400°F for 20-25 minutes or until tender.
Grill - Remove the husks, brush with olive oil and seasonings, then grill on medium-high heat for 10-15 minutes, turning occasionally, until the kernels are tender and slightly charred.
The exact cooking times will vary depending on how much corn is being cooked and the size of the corn. Be sure to check for doneness during the cooking process to end up with perfectly cooked corn on the cob.
Storage: If you have leftover corn, store it in an airtight container for 2-3 days.
Are you having shrimp for dinner? Find the best shrimp side dishes to serve too!
More Meal Planning Resources