This post may contain affiliate links. Please read my disclosure.
Our ultimate list of what to serve with chicken salad will give you lots of tasty and healthy side dishes to round out any lunch or dinner menu.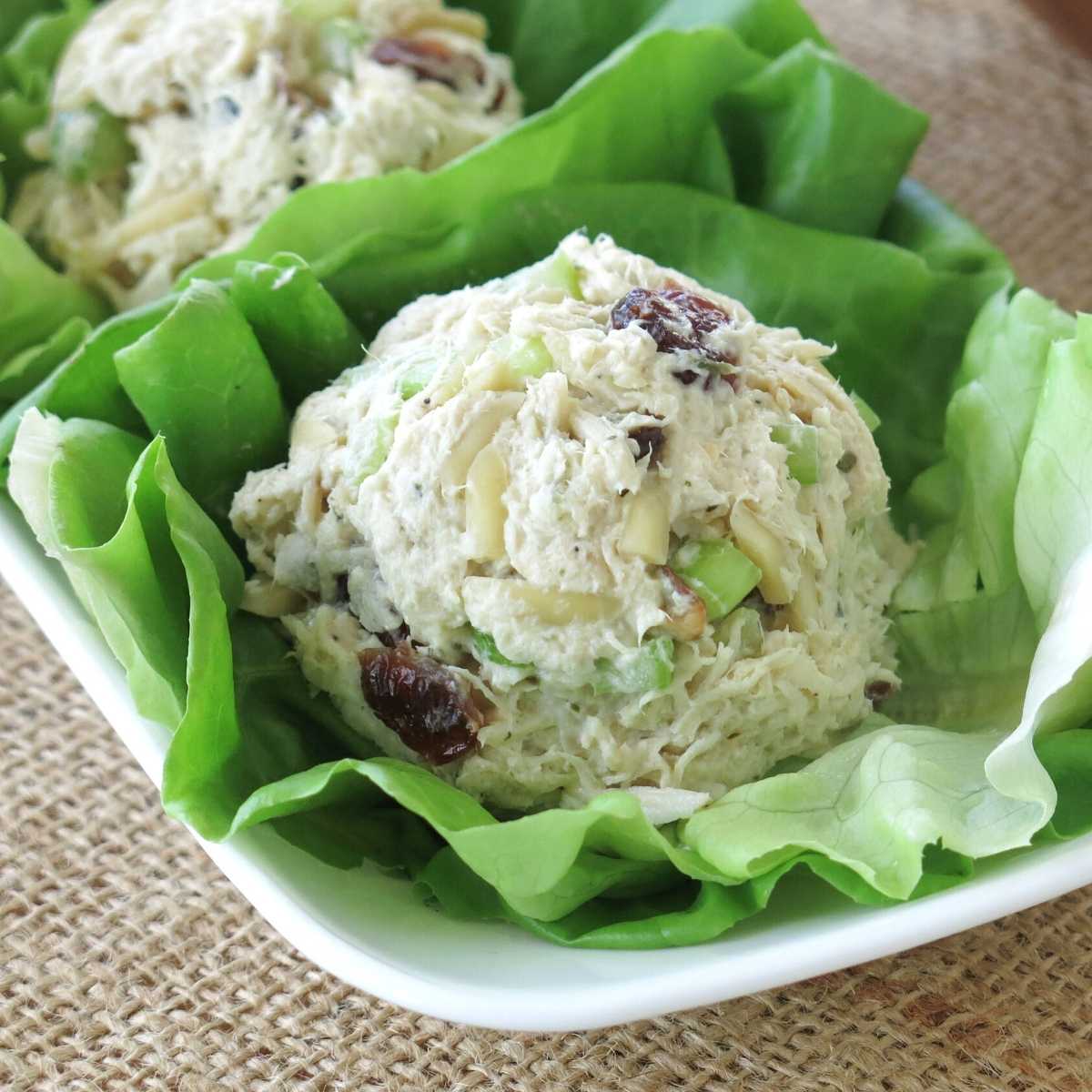 Chicken salad is a classic luncheon or dinner main dish for so many occasions. But, sometimes it can be hard to come up with new and interesting side dishes to serve with it.
Most people default to the same old things - like potato chips, fruit, and a dill pickle. Are you wondering what else to eat with it?
We've come up with creative and healthy side dish ideas that will pair perfectly with your next batch of chicken salad. From sweet potato chips to kale slaw, we've got you covered!
Mix and match these ideas to come up with an amazing menu based upon what's in season and the occasion. These side dishes are fruit and veggie-based, which means they will appeal to a variety of diets.
You'll also find suggestions for types of bread to serve with chicken salad, including some that are low-carb.
Jump to:
1. Green Salad
A green salad is a tried and true chicken salad side dish. It's easy to make and can be very healthy! Add a variety of textures, such as fruit, nuts, and cheese, to make the side salad irresistible.
Want to make your salad really stand out? Elevate it with a spectacular dressing, such as sweet red wine vinegar dressing. The sweetness of this salad dressing complements savory chicken. You won't regret making his homemade version which always gets rave reviews. Pinky promise.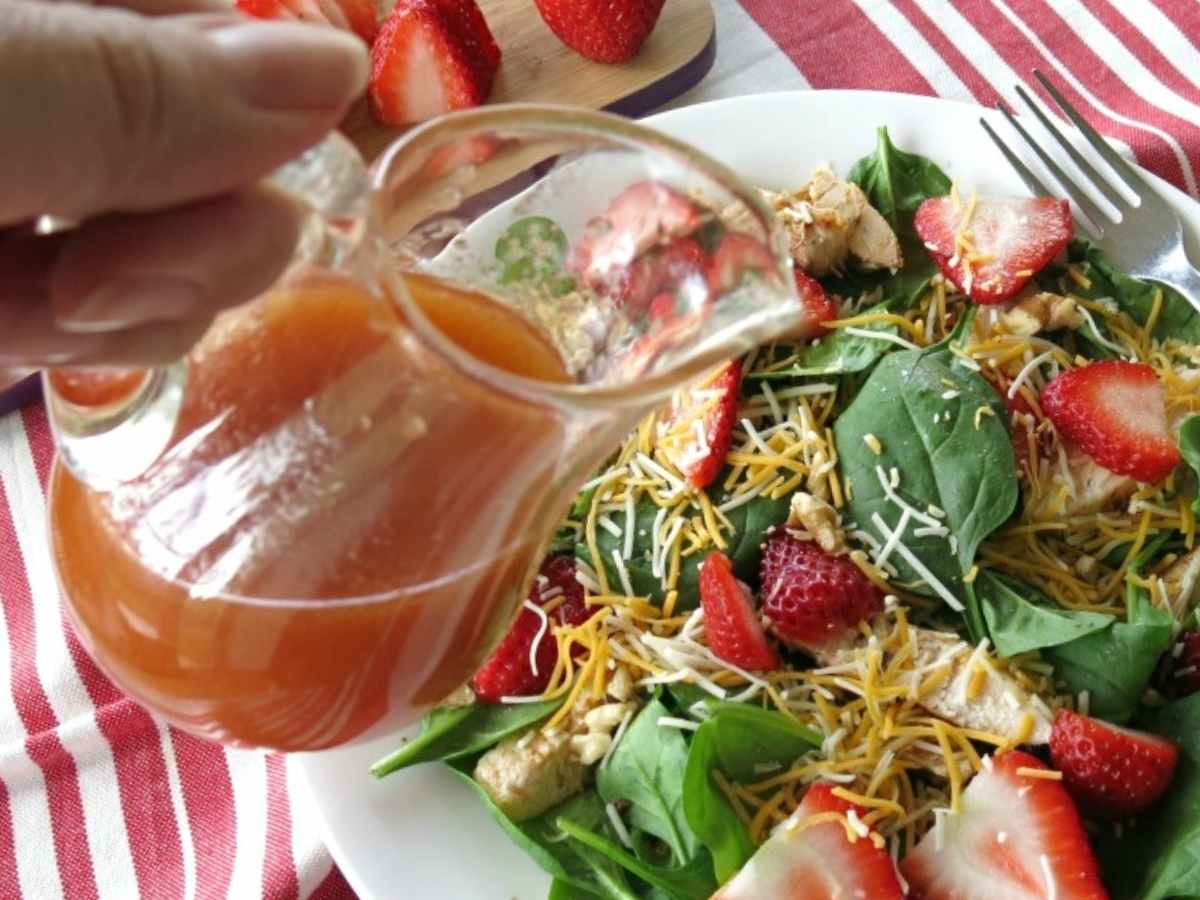 2. Butternut Squash Soup
One of the best things to eat with chicken salad sandwiches is soup. The contrast between cold and hot can is very appealing.
Butternut squash soup is a cozy choice for fall and winter. Vegetable soup is a nice pairing for spring and summer.
One of the nice things about soup is that you can make it ahead of time and heat it up when you're ready to eat. It doesn't get any easier than that.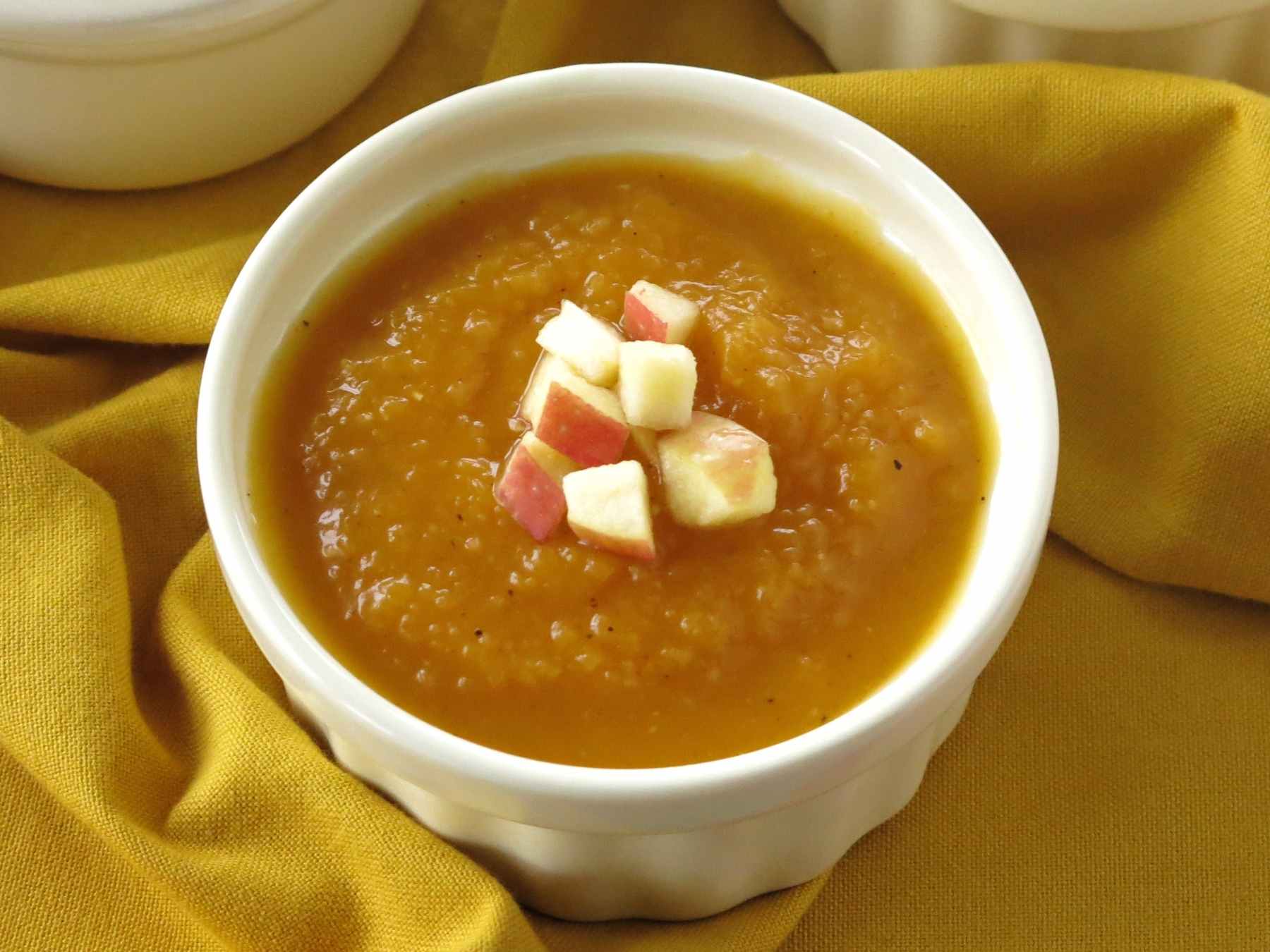 3. Fruit Salad
Fruit is a light and refreshing addition to a meal with chicken salad. It adds satisfying sweetness to the menu. Fresh seasonal fruits will always taste the best.
For a unique twist, stir in quinoa and/or toss the fruit with honey lime dressing. We did both to make Quinoa Fruit Salad, which is always a party favorite!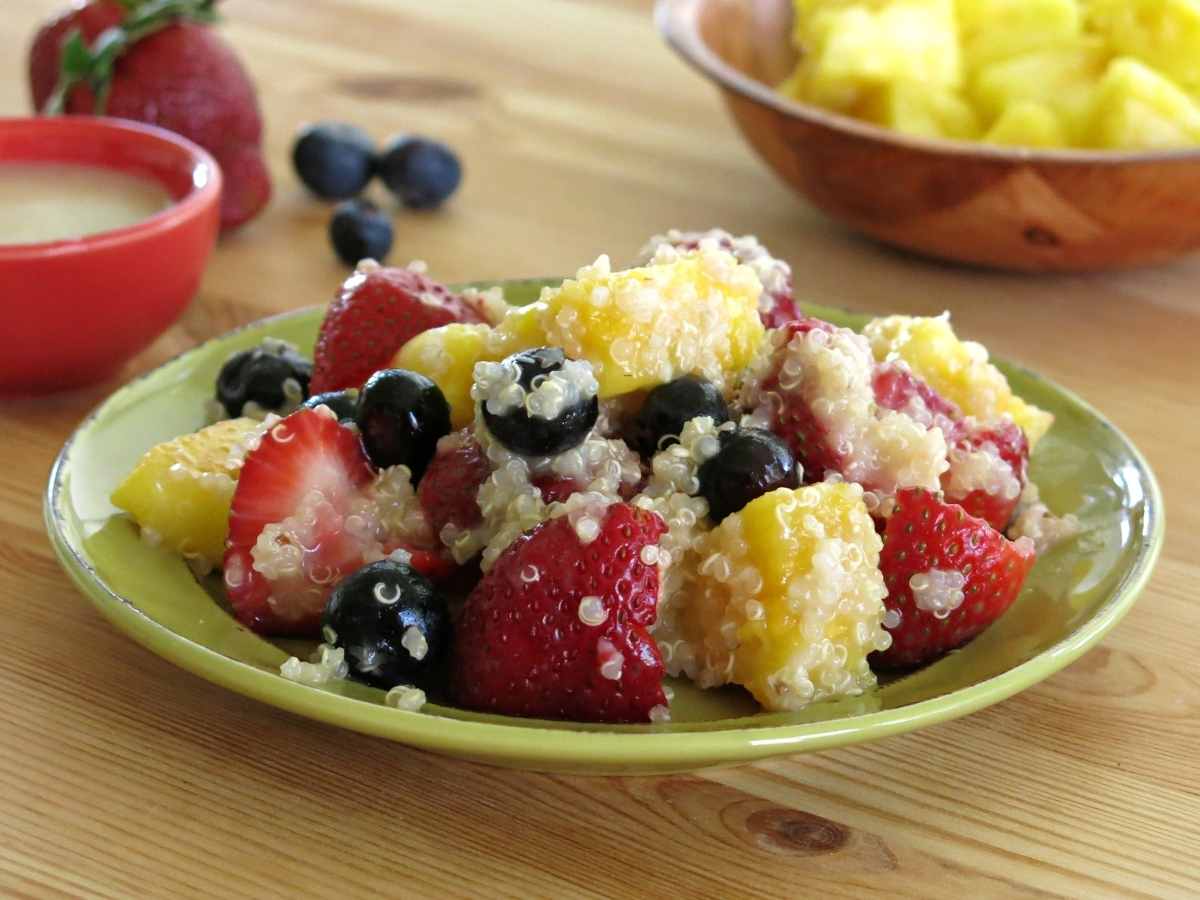 4. Sweet Potato Chips
Sweet potato chips are a healthy alternative to traditional potato chips you'll often find served alongside chicken salad sandwiches.
You'll find lots of packaged options on the aisle of any grocery store. But, vegetable chips are easy to make. There's some hands-off cooking time. But it's well worth it.
To make them, thinly slice a sweet potato. Lightly brush the slices with olive oil and sprinkle with salt or other seasonings. Spread out in a single layer on a baking sheet and cook at 225 °F for 1-2 hours, flipping at the 1-hour mark. Check periodically after they are flipped until they reach the desired crispiness.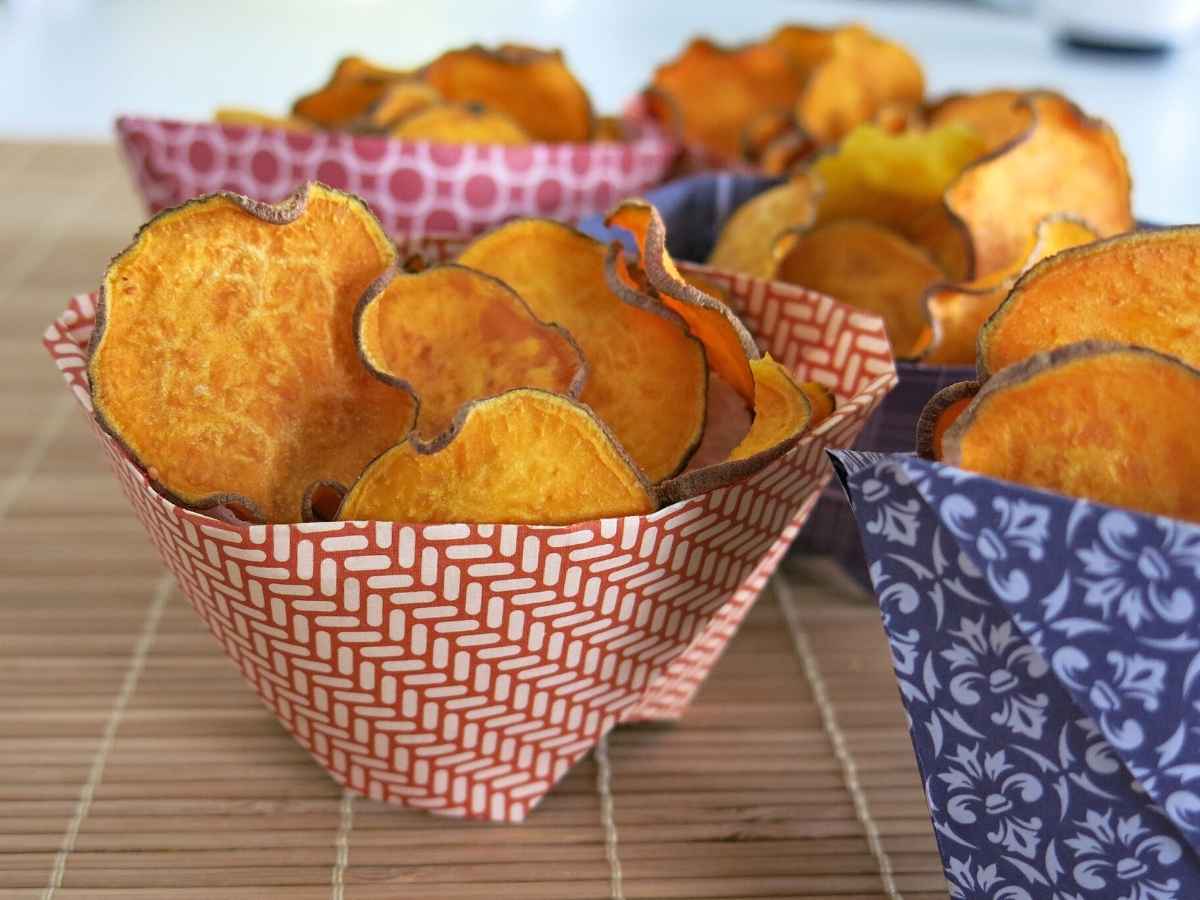 5. Carrot Fries
Here's another great side dish that will make your meal even more exciting! Carrot fries bring a nice crunch to the meal, which balances out the softness of chicken salad.
Roast roughly cut carrot segments in the oven or an air fryer. Scrub the skin, but leave it in place for a crispy look and texture. Serve them with a cool, yogurt dipping sauce for more unexpected flavor and contrast.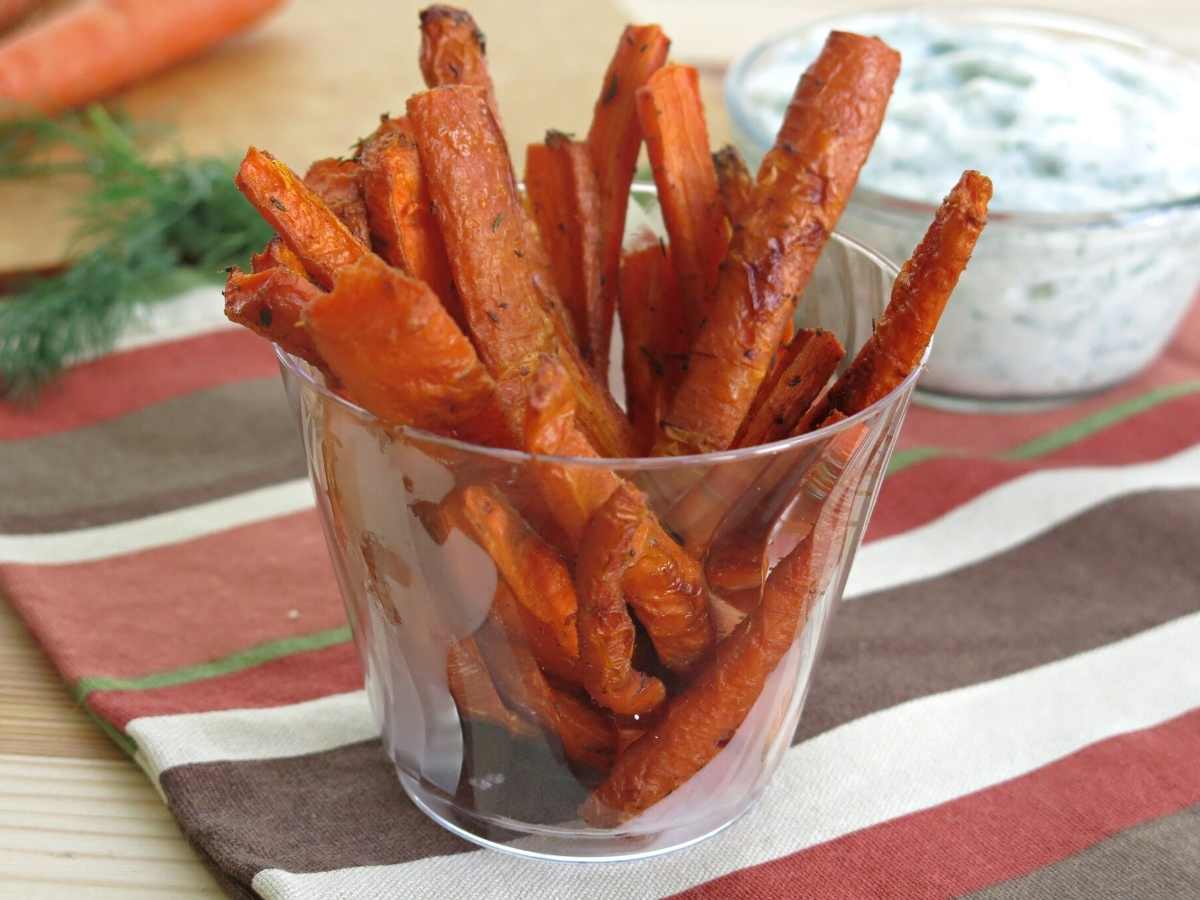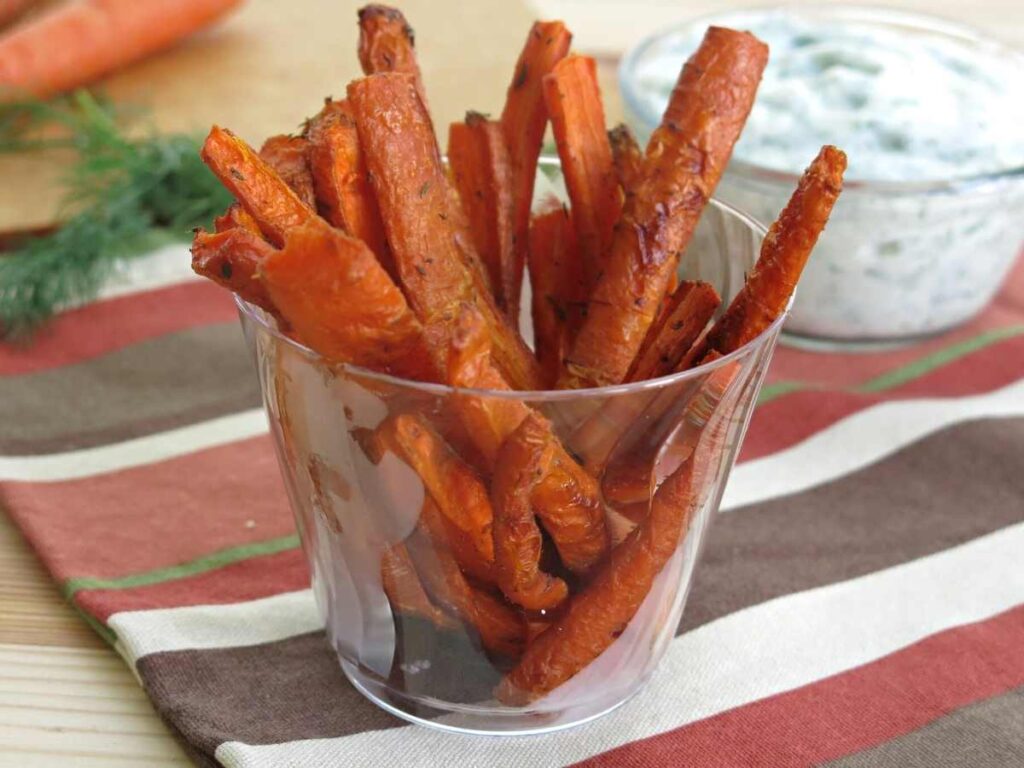 6. Roasted Radishes
You may think radishes are just a garnish for salads, but they can be so much more. Roast radishes in an air fryer or oven. Like magic, the bitter flavor mellows and the result will taste almost like potatoes!
And, just like potatoes, radishes are an amazing side dish for chicken salad, only they're lower in carbs. Your family will enjoy eating these with a drizzle of butter or tossed with your favorite dressing.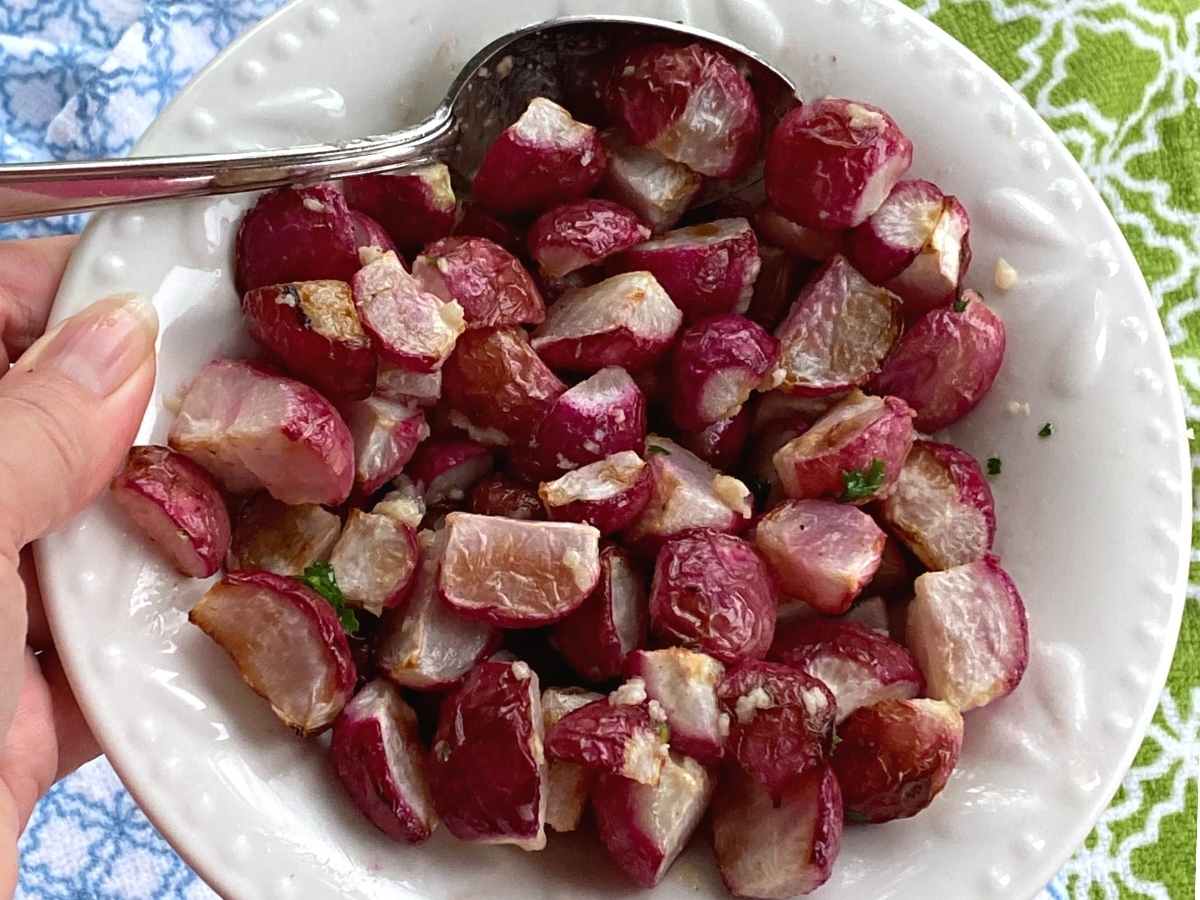 7. Cauliflower "Tots"
I've yet to meet a dish that cauliflower muffins don't pair well with. They're made in a muffin tin and the mini-sized version resembles tater tots. They have a similar texture too.
This mostly veggie recipe is a simple combination of cauliflower rice, cheese, and egg. Simply add your favorite seasoning (we used Italian seasoning) for a simple side dish that won't disappoint.
Not a fan of cauliflower? Check out Broccoli Muffins, which use the same easy formula.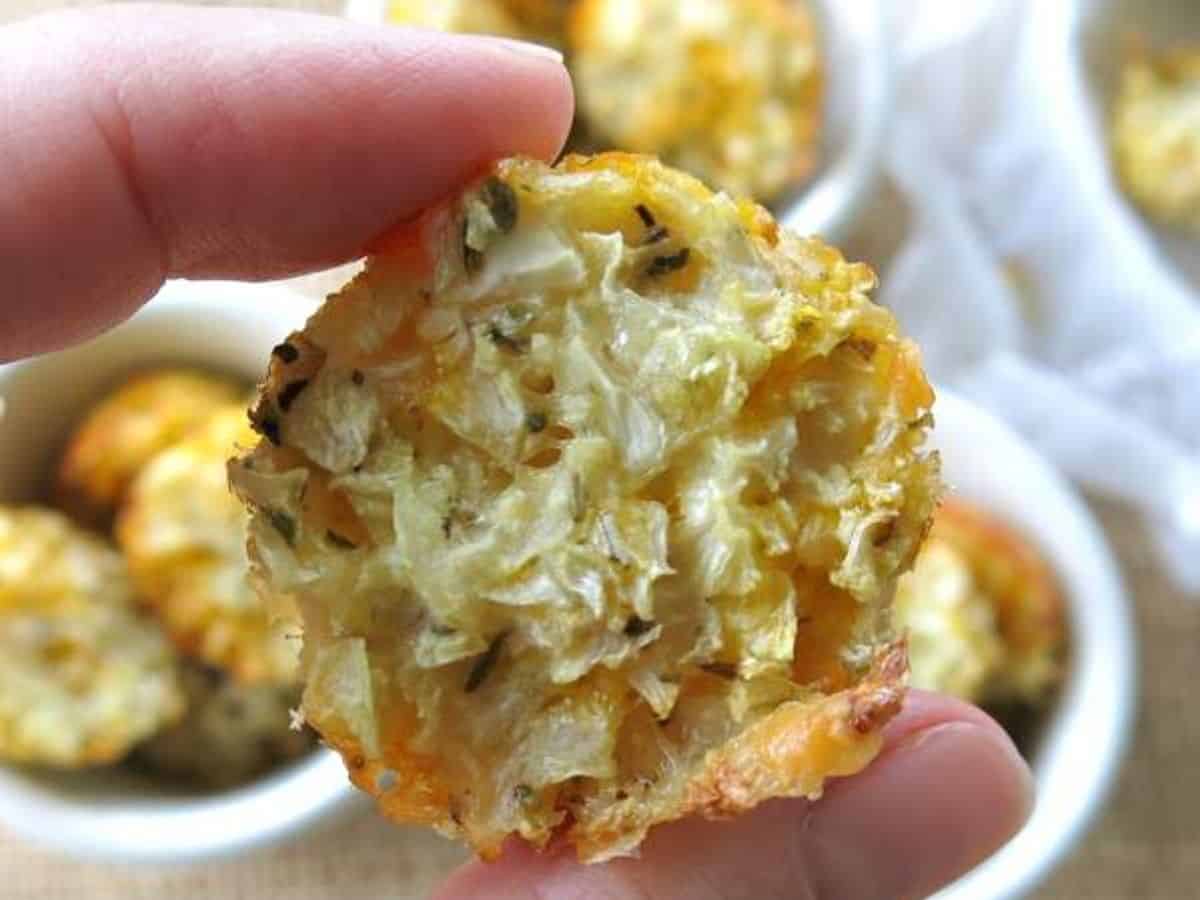 8. Kale Slaw
There's a reason you find coleslaw on so many restaurant lunch menus. It goes well with so many sandwiches.
For something a little different, make Kale Apple Slaw. It's a copycat of the side you find Tropical Smoothie Cafe.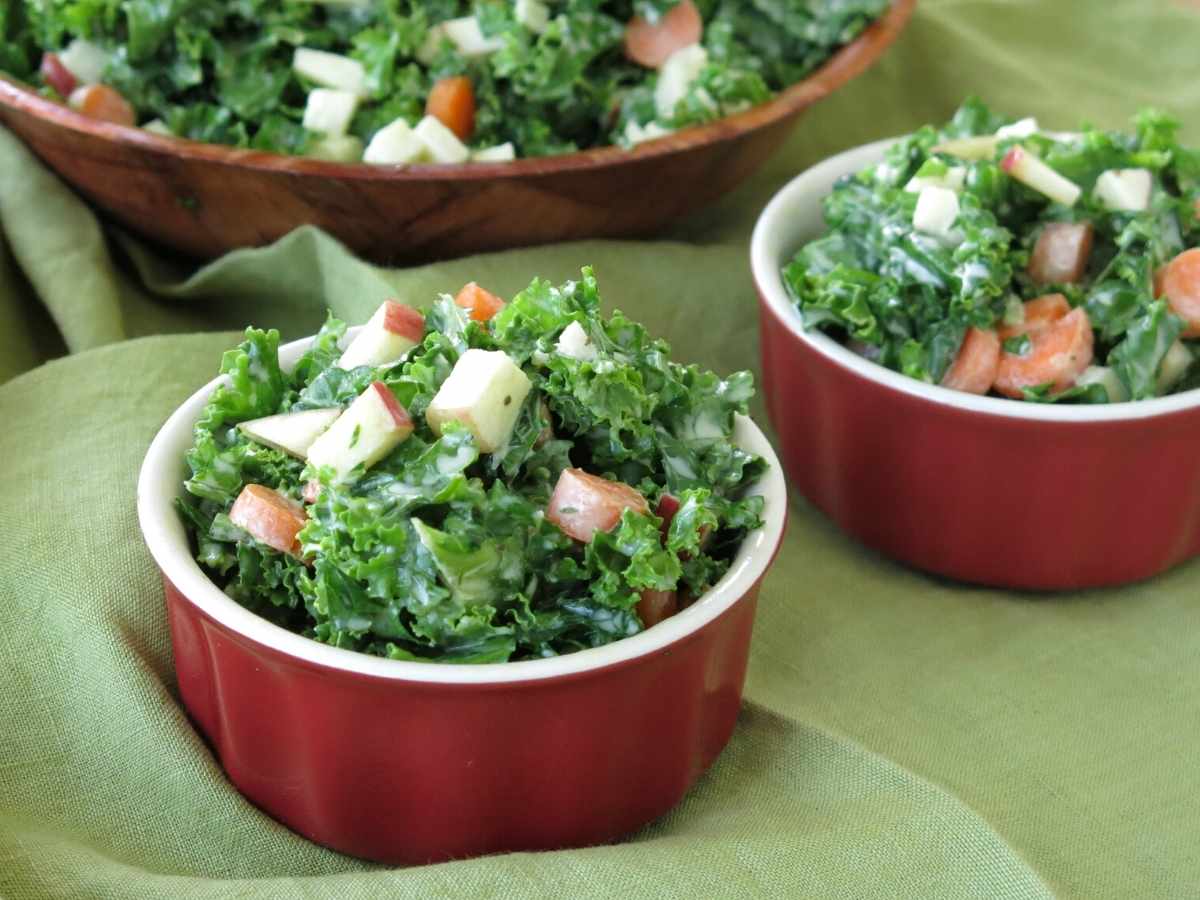 9. Roasted Asparagus
The key to making this side is using fresh asparagus so it will taste amazing, no matter how you cook it!
As for methods, it cooks quickly in an air fryer, oven, or microwave. I'm partial to the pencil-thin stalks if they're available. They become crispy when you roast them! Add a sprinkling of sea salt and a fresh squeeze of lemon at serving time for a simple, delightful side dish.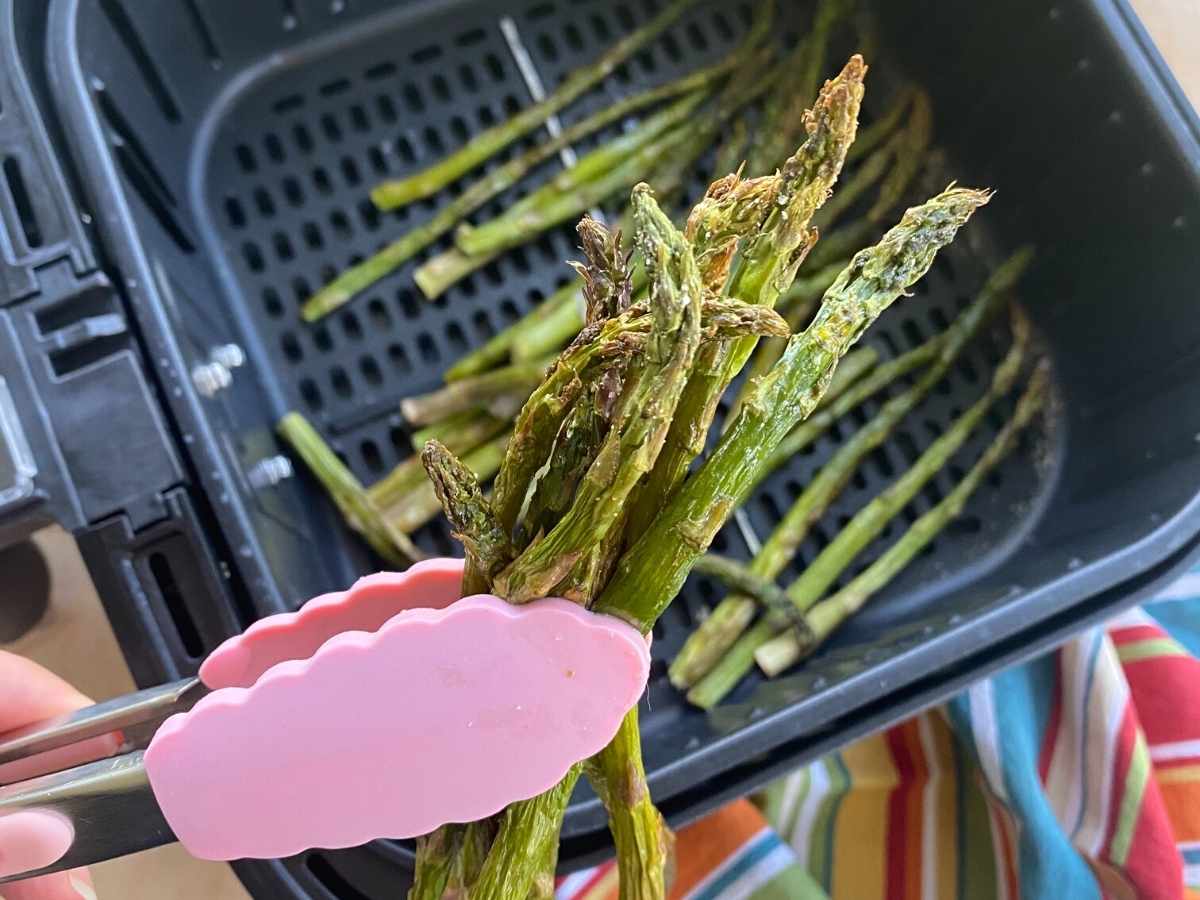 10. Okra Fries
Move over French fries, there's a new fry in town and it's made with okra! Okra fries are another delicious, healthy alternative to traditional potato french fries.
They're crispy, flavorful, and perfect for dunking. Plus, they're easy to make and you can start with a bag of frozen okra!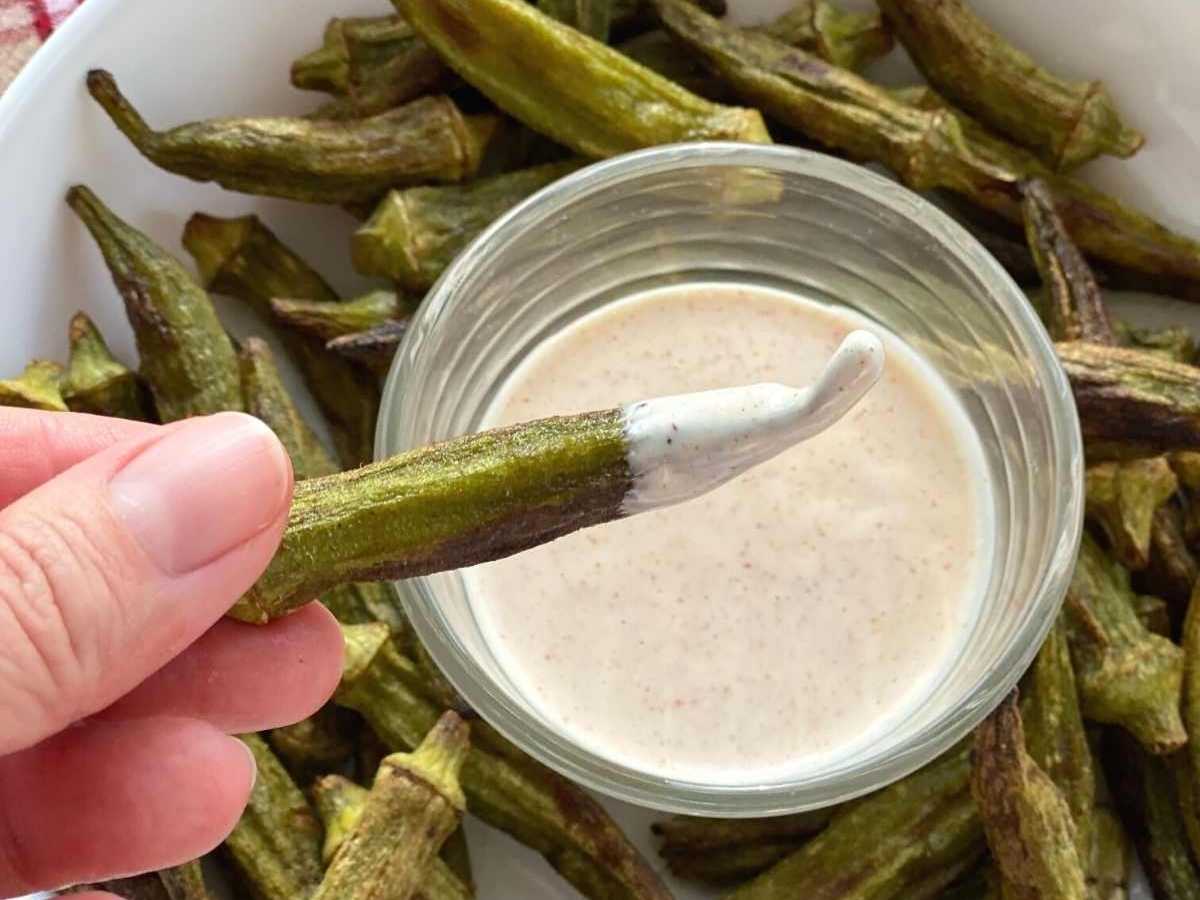 11. Refrigerator Pickles
There are so many delicious ways to enjoy chicken salad, but a few pickle slices on the side is a must! The tart flavor of the pickles balances the creaminess of the chicken.
Not only does it taste great, but it looks pretty too. Luckily, they're easy to make and last for days in the refrigerator. Slice a few cucumbers and use the recipe for making pickled onions. You'll be hooked too!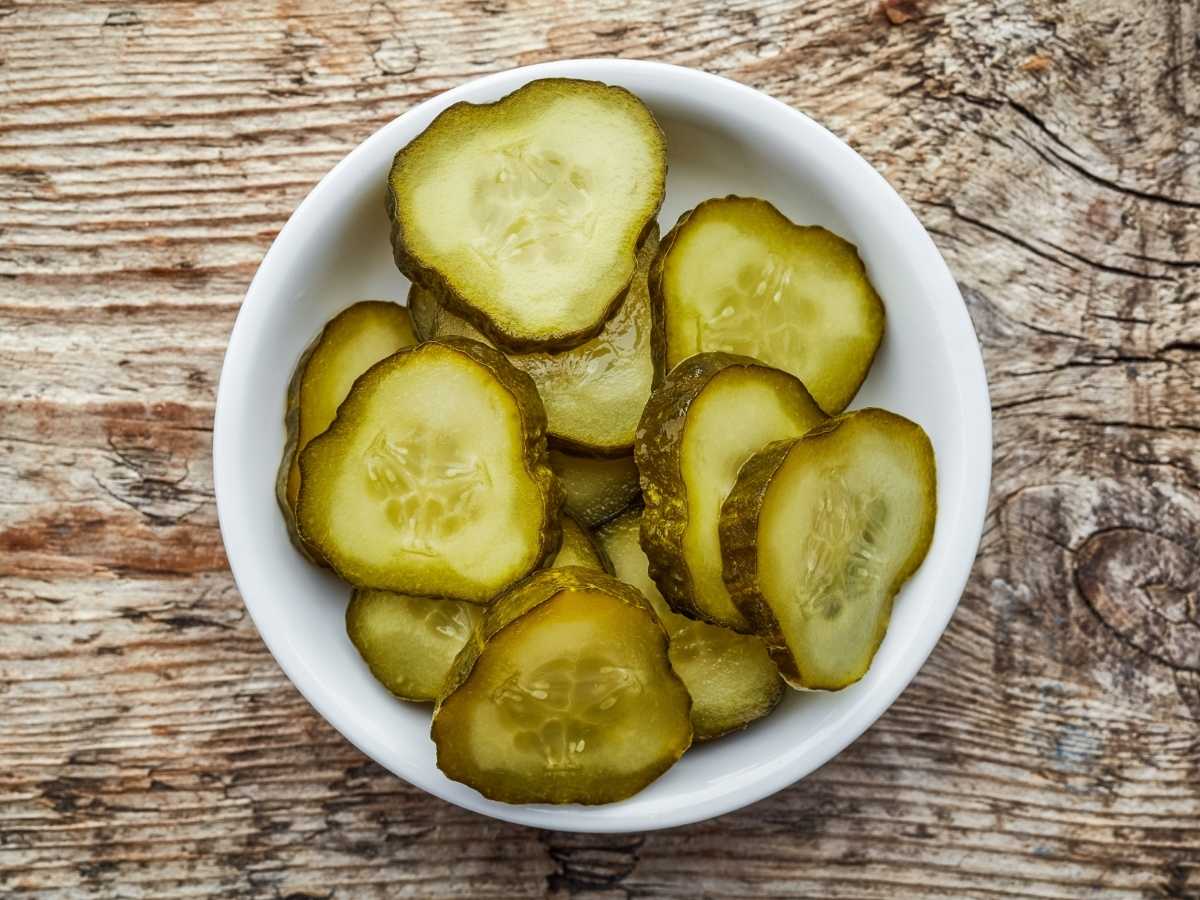 12. Marinated Tomatoes
You won't find a prettier side than a platter with a variety of tomatoes that have soaked up tangy vinegar. It's one of the easiest side dishes you can make. They'll have the best taste if you let them soak up the vinegar for a few hours or overnight.
Use seasoned rice vinegar and you won't need to add anything else. Simply drizzle vinegar over the tomatoes and keep them in the refrigerator until you're ready to enjoy them!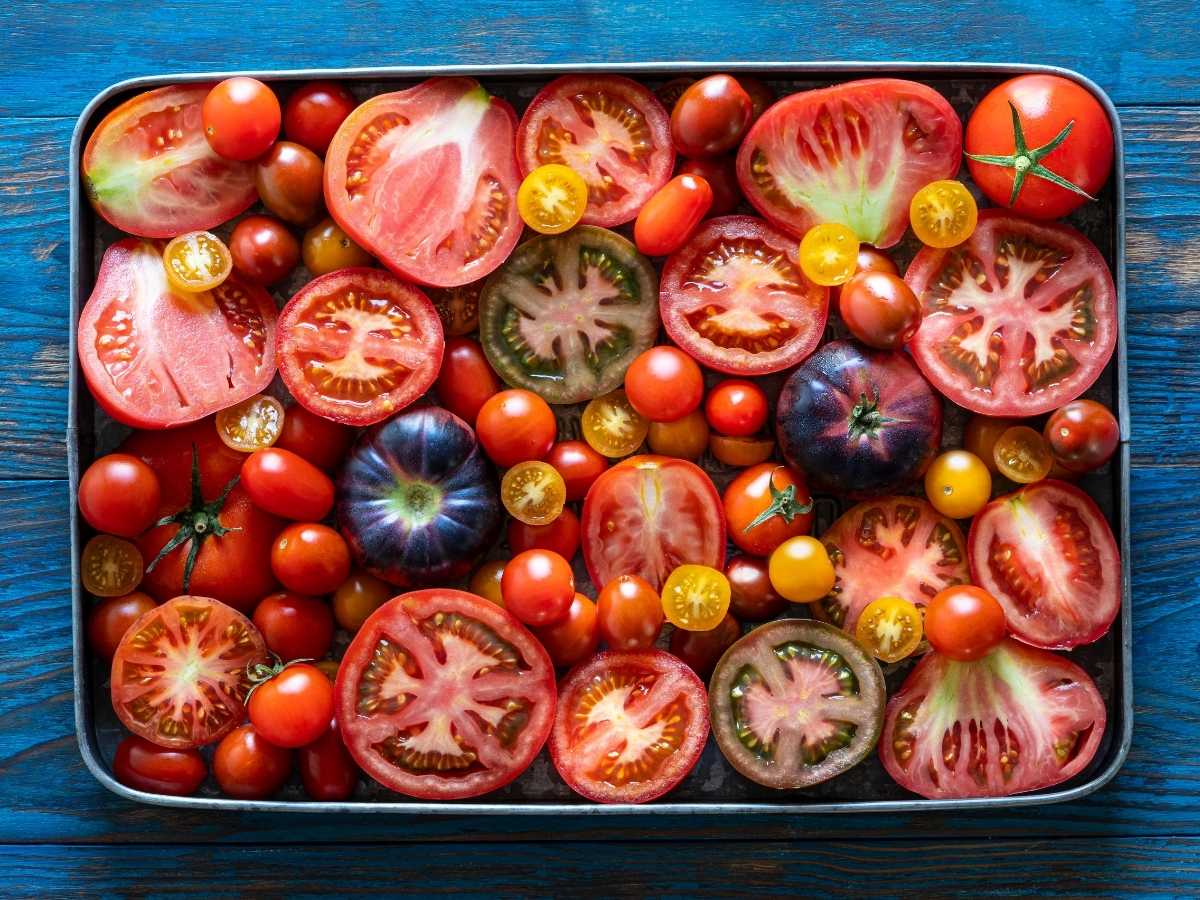 13. Vegetables and Dip
Ready to get your veggie tray on? A vegetable and dip tray is a nice way to serve a healthy vegetable side dish with any meal, including chicken salad. It's kid-friendly and easy to customize according to your taste preferences.
The key is to make it attractive, like this easy crudite platter by Take Two Tapas. Be sure to include a variety of raw veggies cut into bite-sized strips. Favorites include carrots, broccoli, cherry tomatoes, and celery.
Don't forget a delicious dipping sauce! That's what everyone will look forward to. You can't go wrong with ranch dressing.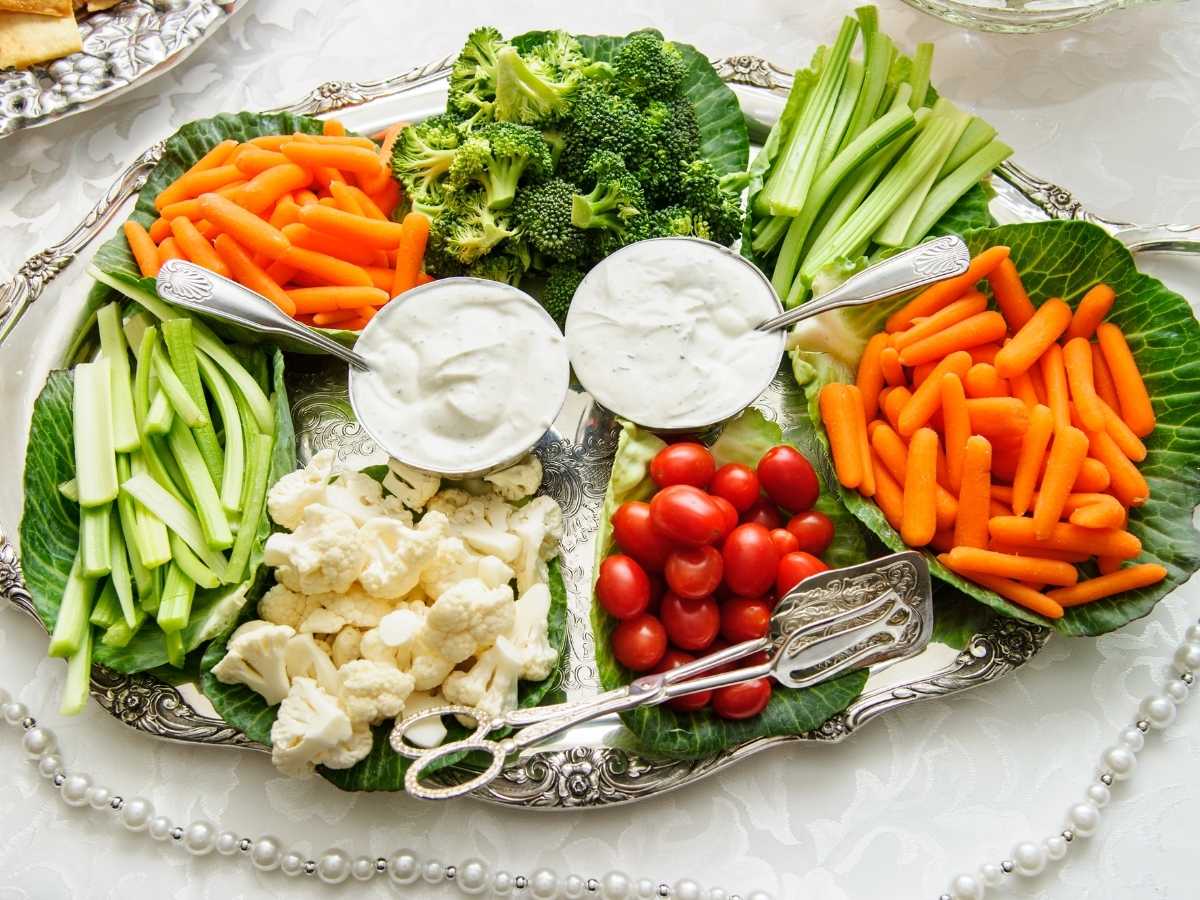 14. Whipped Cottage Cheese
If you're looking for a healthy dessert to serve with chicken salad that still satisfies your sweet tooth, whipped cottage cheese is the way to go! It's easy to make and is a great source of protein.
Plus, it's hits the mark when you want something sweet but don't want to overload on carbs. It makes a standout end to a lunch or dinner when you top it with chocolate chips, chopped nuts, or fruit. Or, add all three. Turn it into a parfait!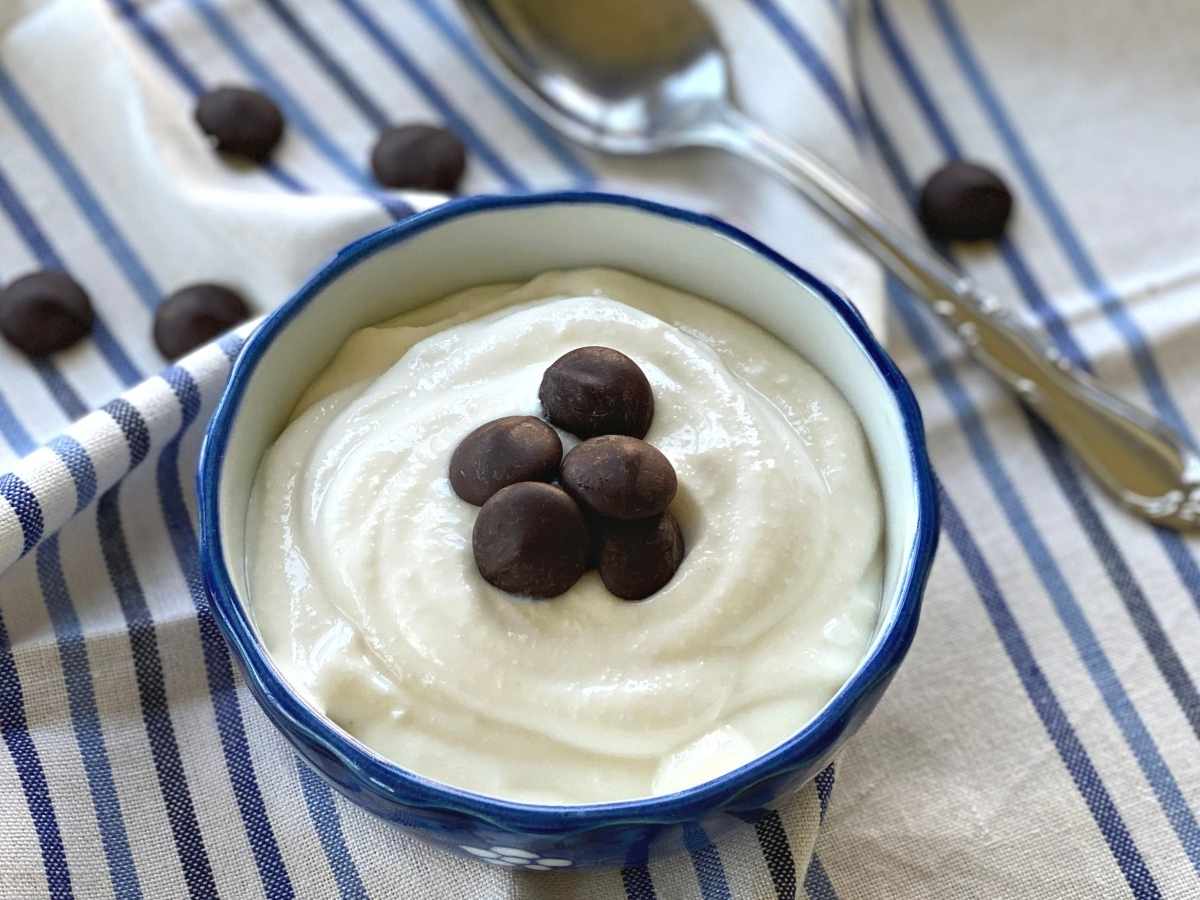 15. Bread and Crackers
Do you love chicken salad, but feel guilty about the bread you serve with it? Croissants and baguettes aren't the only choices. Many people are looking for healthy alternatives to traditional white bread.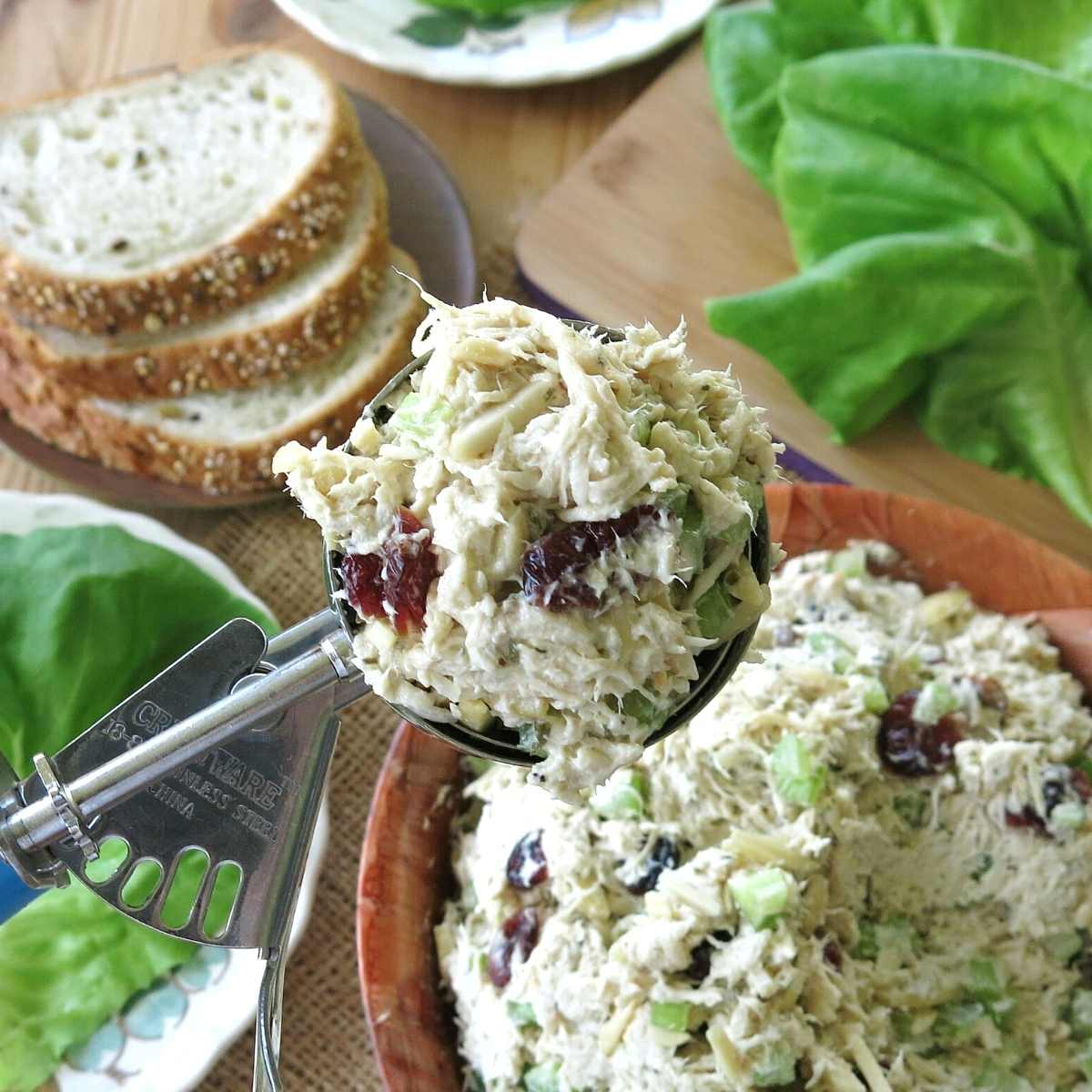 Luckily, there are plenty of healthy, low-carb options available. Check out these ideas that will allow you to enjoy chicken salad guilt-free.
Lettuce leaves - Look for large leaves, such as Boston bib or romaine.
Chaffles - This 3 ingredient alternative to bread has taken the keto world by storm. And, for good reason it's delicious!
Cloud bread - This is another low-carb friendly option you can make at home.
Flour tortillas - Lower carb varieties are at the store in various sizes.
Pita bread - Look for whole wheat options.
Open Faced - Serve it on indulgent bread, but keep it open-faced!
Crostini - Thinly slice a baguette and lightly toast it in the oven. Top with chicken salad.
Crackers - The best crackers will be large and sturdy so they can withstand the weight of the chicken salad.